---
---
---
Le cronache di Narnia: il Leone, la Strega e l'Armadio
(The Chronicles of Narnia: The Lion, the Witch and the Wardrobe )
2005, regia di Andrew Adamson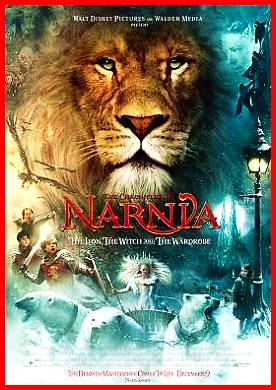 Scheda: Nazione: USA - Produzione: Walt Disney Pictures, Walden Media, Lamp Post Productions Ltd. - Distribuzione: The Walt Disney Company, Buena Vista Pictures, Buena Vista International, Falcon - Soggetto: dalla saga in sette parti Le cronache di Narnia di C.S. Lewis - Sceneggiatura: Ann Peacock, Andrew Adamson, Christopher Markus, Stephen McFeely - Fotografia: Donald McAlpine - Montaggio: Sim Evan-Jones, Jim May - Art Direction: Jules Cook, Ian Gracie, Karen Murphy, Jeffrey Thorp - Scenografia: Roger Ford - Costumi: Isis Mussenden - Musiche: Harry Gregson-Williams, Stephen Barton - Effetti speciali: K.N.B. EFX Group Inc., Gentle Giant Studios Inc., Hatch Production, Industrial Light & Magic, Rhythm & Hues, Sony Pictures Imageworks, Svengali Visual Effects, Weta Workshop Ltd. - Formato: Color - Durata: 125'.
Cast: Georgie Henley, William Moseley, Skandar Keynes, Anna Popplewell, Tilda Swinton, Sophie Winkleman, James McAvoy, Shane Rangi, Patrick Kake, Elizabeth Hawthorne, Kiran Shah, James Cosmo, Judy McIntosh, Jim Broadbent, Shelly Edwards, Stephen Ure.
Voci (edizione originale): Rupert Everett, Liam Neeson, Ray Winstone, Dawn French.
---
---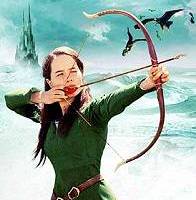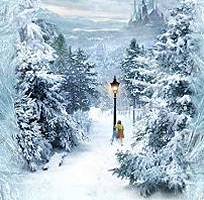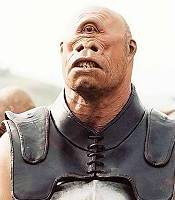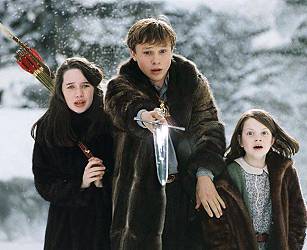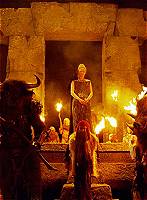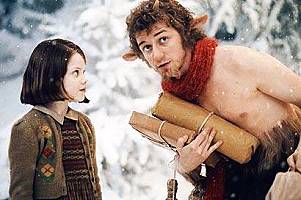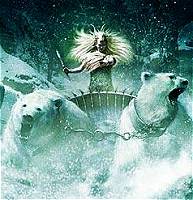 Trama e commenti: cinematografo.it - filmup.leonardo.it - zapster.it - cinema.castlerock.it - fantasymagazine.it - mymovies.it: «Kolossal Disney da 150 milioni di dollari annunciato come il film per famiglie al completo: esce infatti a Natale (negli Stati Uniti il 9 dicembre) The lion, the witch and the wardrobe diretto dall'autore di Shrek Andrew Adamson, che la Disney ha portato via dalla Dreamworks. Non si tratta di un film di animazione ma è un fantasy, adattamento dei sette racconti lunghi che compongono le Cronache di Narnia di C.S. Lewis. Poco conosciuto dal pubblico italiano ma autore culto del Novecento, a lui si ispira Viaggio in Inghilterra con Anthony Hopkins, Lewis era un appassionato dell'Italia tanto da dedicare il titolo della sua opera principale alla città di Narnia, collocata sulla via Flaminia come avamposto per proteggere Roma. Erudito di classici della letteratura Lewis, docente di filologia ad Oxford, doveva aver letto della Narnia di epoca romana nelle Storie di Livio, negli Annali di Tacito e in alcune lettere dei Plinio (sia il vecchio che il giovane) che celebravano il clima secco, anche durante la stagione delle piogge, gli stupendi alloggi e i salutari bagni. Ma la saga di Narnia è senz'altro frutto della sua immaginazione e di sogni ricorrenti. Lewis la scrisse proprio a seguito di sogni in cui apparivano dei leoni. Interpretando il leonino significato simbolico, capace di redimere il mondo, mise al centro narrativo delle cronache Aslan, un leone votato al martirio e al sacrificio estremo. Ambientato in un fantastico mondo medievale a cui si accede proprio attraverso il guardaroba citato dal titolo, vorrebbe essere la risposta Disney alla saga del Signore degli anelli di Tolkien diretta da Jackson».

Plot Summary, Synopsis, Review: IMDb - entertainment.msn.com - apple.com - scifimoviepage.com - countingdown.com - narniafans.com - darkhorizons.com: «C.S. Lewis' timeless adventure The Chronicles of Narnia: The Lion, The Witch and The Wardrobe follows the exploits of the four Pevensie siblings -- Lucy, Edmund, Susan and Peter -- in World War II England who enter the world of Narnia through a magical wardrobe while playing a game of 'hide-and-seek' in the rural country home of an elderly professor. Once there, the children discover a charming, peaceful land inhabited by talking beasts, dwarfs, fauns, centaurs and giants that has become a world cursed to eternal winter by the evil White Witch, Jadis. Under the guidance of a noble and mystical ruler, the lion Aslan, the children fight to overcome the White Witch's powerful hold over Narnia in a spectacular, climactic battle that will free Narnia from Jadis' icy spell forever».

Approfondimenti: Movie Review
---
---