---
---
---
GENOVEFFA DI BRABANTE - LA LANCIA DELLA VENDETTA
(Genoveva de Brabante)
1964, regia di José Luis Monter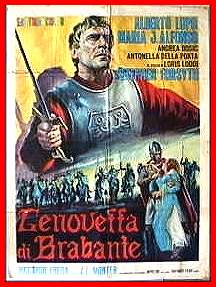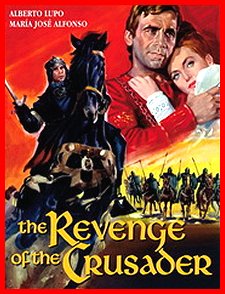 Scheda: Nazione: Spagna-Italia - Produzione: Hispamer Films, Imprecine - Distribuzione: Rosa Films, Regionale - Soggetto (dalla Leggenda Aurea di Jacopo da Varagine): Riccardo Freda - Sceneggiatura: Riccardo Freda, José Luis Monter - Fotografia: Julio Ortas Plaza, Stelvio Massi - Scenografia: Tedy Vilalba - Musiche: Carlo Rustichelli - Formato: Eastmancolor - Durata: 90'.
Cast: María José Alfonso, Franco Balducci, Andrea Bosic, Antonella Della Porta, Beni Deus, Stephen Forsyth, Alberto Lupo, Umberto Raho, Ángela Rhu, Rosita Yarza.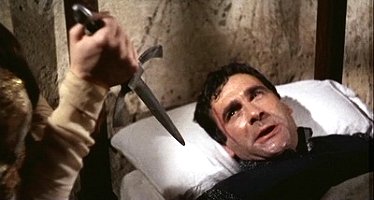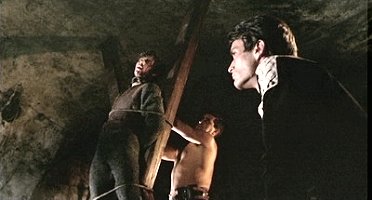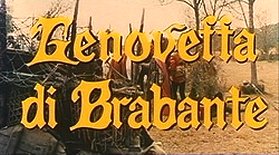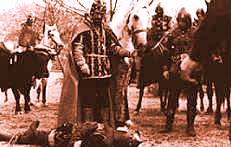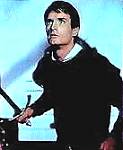 Trama e commenti: cinematografo.it - film.spettacolo.virgilio.it - eracle.it - kataweb.it: «La dolorosa storia della bella e pia figlia del duca di Brabante, sposa calunniata da un perfido amministratore lascivo che non potendo averla la fa condannare a morte, mentre il marito è alle Crociate. è un goffo film in costume che mette melanconoia».

Plot Summary, Synopsis, Review: IMDb - allmovie.com - 10kbullets.com: «After suffering a near fatal injuring during battle, Count Sigfrido of Treviri, falls in love with Genoveffa the daughter of one of his enemies who helped nurse him back from the brink of death. Count Sigfrido unable to think of a life without Genoveffa, makes her his bride. Shortly after returning Treviri with his bride, Count Sigfrido is summoned by the King to join the crusades. In his absence his ask his right hand man Golo to watch over Genoveffa until he returns. The ever ambitious Golo who has been infatuated with Genoveffa ever since he first laid eyes on her, blackmails Genoveffa when she refuses to embrace his love for her. Genoveffa is convicted of adultery and sentenced to death. ... The plot is a Medieval tale about jealously, obsession and revenge that owes a lot of its style and structure to the Peplum film genre which was on its last legs around the time this film was being made. Visually the film is very appealing as picturesque landscapes and sound stage locations are used to their fullest. The action sequences are well done, even if they are very tame, especially by today's standards. Over the course of his career director Riccardo Freda had been replaced by other directors and his association with this film via the screenplay and some of the film's visual style during the opening sequences, suggests he might have been this film's original director. The cast are more than adequate in their respective roles with the only stand out performance coming from Stephen Forsyth in the role of Golo. There is even a scene in The Revenge of the Crusader that foreshadows Stephen Forsyth's most famous role John Harrington, from the Mario Bava film Hatchet for the Honeymoon. Golo disposes of a traitor by driving an axe through his skull. The most entertaining aspect of this film is watching Stephen Forsyth in one of his first starring roles going ballistic on anyone who opposes him. Ultimately if you are a fan of sword & sandal epics and swashbuckling adventures, than The Revenge of the Crusader should be right up your alley» (Michael Den Boer).
Conosciuto anche con i titoli: La lancia della vendetta; The Revenge of the Crusader.
---
---