---
---
THE HOUR OF THE PIG
(The Advocate)
1993, regia di Leslie Megahey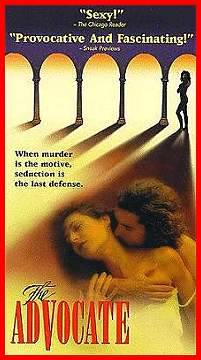 Scheda: Nazione: GB-Francia - Produzione: BBC (British Broadcasting Corporation), British Screen Finance Limited, CiBy 2000, European Co-production Fund - Distribuzione: Miramax - Soggetto: Leslie Megahey - Sceneggiatura: Leslie Megahey - Fotografia: John Hooper - Montaggio: Isabelle Dedieu - Costumi: Anna Buruma - Musiche: Alexandre Desplat - Formato: Rankcolor - Durata: 102' (117').
Cast: Colin Firth, Ian Holm, Donald Pleasence, Nicol Williamson, Michael Gough, Harriet Walter, Jim Carter, Lysette Anthony, Sophie Dix, Vincent Grass, Elizabeth Spriggs, Raoul Delfosse, Justin Chadwick, Jean-Pierre Stewart, Emil Wolk, Dave Atkins, François Lalande, Vernon Dobtcheff, Sami Bouajila, Joanna Dunham, Amina Annabi.
---
---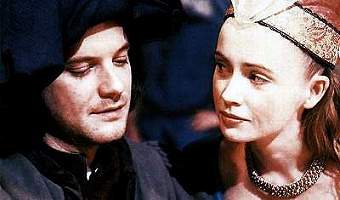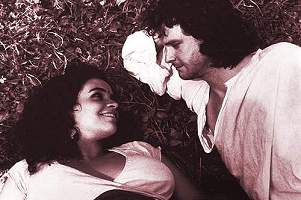 Trama e commenti: cinema.tipiace.it - bloopers.it - delcinema.it: «Firth, avvocato nella caotica Parigi del XV secolo, lascia la città e -- alla ricerca di un po' di relax -- si trasferisce nella dolce campagna francese. Ma si ritroverà alle prese con un nuovo processo, nell'ambito del quale dovrà difendere perfino un maiale: nel Medioevo era infatti pratica comune che gli animali subissero processi per aver infranto la legge, tanto quanto gli uomini. Idea originale per un dramma giudiziario accessibile e intrigante, con personaggi ottimamente caratterizzati».

Plot Summary, Synopsis, Review: IMDb - entertainment.msn.com - rambles.net - uoregon.edu - tvguide.com: «Set in 15th-century France, The Advocate is predicated on the notion that lawyers, businessmen, zealots, and ordinary people caught in the middle of things have always been essentially the same; and although the film is full of quaint goings-on, the problems it poses are immediately familiar to modern audiences. Parisian lawyer Richard Courtois (Colin Firth), weary of the petty intrigues, back-room deals, and entrenched hypocrisy of city life, moves to the small town of Abbeville, where he hopes to rediscover his faith in the law by working for simple country people, arbitrating their modest disputes and luxuriating in the pleasures of rural life: fresh air, plain food, and natural beauty. Instead, he finds the court docket bristling with cases of rape, murder, sexual misconduct, and witchcraft. At first, the murder of a Jewish child seems sadly straightforward: several witnesses saw the perpetrator running from the scene of the crime and are prepared to swear to what they saw in court. The hitch is that the evildoer is a large black pig owned by a group of gypsies camped at the town's edge. Courtois is reluctant to get involved in the case; though aware that animals have been tried in courts of law, there have been no such proceedings in Paris for years. Courtois becomes the pig's reluctant advocate when he realizes there's more to the case than there first seemed, and he's spurred in his investigation in equal parts by his growing feelings for Samira (Amina Annabi), a seductive gypsy, and his indignation at being played for a fool. The bones of a second child are unearthed, and Courtois begins to suspect that the Seigneur Jehan d'Auferre (Nicol Williamson), a wealthy merchant who's made him a lucrative offer to act as his personal counsel--and seems curiously adamant about condemning the pig--may be deeply involved in the matter. Courtois cuts through obfuscation and deception in his search for the truth, uncovering a cabal of Freemasons, dodging the advances of d'Auferre's stupid but luscious daughter, and encountering local prejudice against Jews and gypsies alike. He brings his investigation to a dramatic courtroom climax hinging on the location of a distinctive white marking on the pig. He also solves the mystery, though he doesn't get to make his success public. The killer is d'Auferre's son, who suffers some mysterious perversion of his nature that makes him murder without reason, and d'Auferre uses his rank to spirit the young killer away, promising that he won't be allowed to do any further harm...».

Approfondimenti: Movie Review
Conosciuto anche con il titolo: The Advocate.
---
---