---
---
---
Roméo et Juliette
1994, regia di Brian Large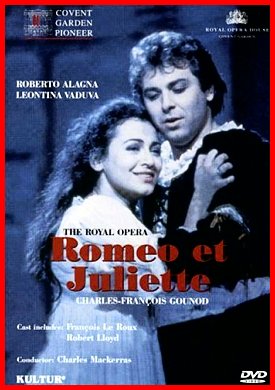 Scheda: Nazione: GB - Produzione: BBC (British Broadcasting Corporation), Pioneer Classics, The Royal Opera House - Distribuzione: British Broadcasting Corporation - Soggetto: da Romeo e Giulietta di William Shakespeare, e dal libretto di Jules Barbier e Michel Carré - Montaggio: Nigel Cattle - Scenografia: Carlo Tommasi - Musiche: di Charles Gounod - Formato: Color, film tv - Durata: 176'.

Cast: Roberto Alagna, Leontina Vaduva, Anna Maria Panzarella, Robert Lloyd, François Le Roux, Paul Charles Clarke, Peter Sidhom, Sarah Walker.
---
---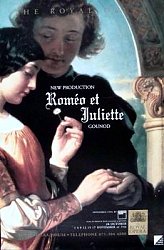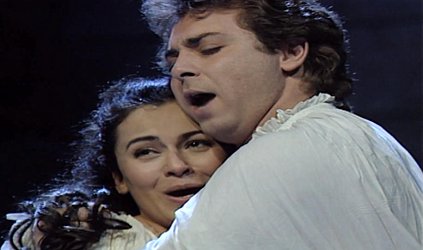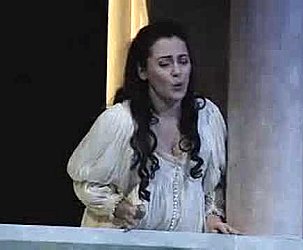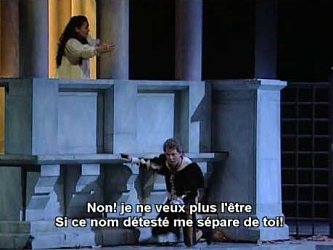 Trama e commenti: operaincasa.com - mondadoristore.it: «Contiene l'opera in cinque atti di Charles-François Gounod basata sul famoso romanzo di William Shakespeare, eseguita dal vivo davanti al pubblico del Roal Opera House a Coven Garden, Londra, il 15 e 17 novembre 1994. Questa produzione è stata interpretata, tra gli altri, da grandi nomi quali Roberto Alagna, Leontina Vaduva e Richard Halton. Regia teatrale di Nicolas Joël, regia per il video di Brian Large. Charles Mackerras dirige l'orchestra del Roal Opera House. Libretto d'opera a cura di Jules Barbier e Michel Carré».

Plot Summary, Synopsis, Review: IMDb - bufvc.ac.uk - frontrowposters.co.uk - qello.com/concert - 2xmoinscher.com - catalogue.bm-grenoble.fr - amazon.ca - medici.tv: «Charles-François Gounod's musical rendition of the timeless story of Romeo and Juliet is here directed for stage by Nicolas Joel, starring Roberto Alagna and Leontina Vaduva. Gounod directly adapted his lyrical opera from William Shakespeare's play; the librettists thus remained very close to several characteristics of the play, such as Mercutio's famous "Queen Mab" speech and the balcony scene. After the warlike overture which illustrates the rivalry between the two families, the chorus tells the unavoidable tragedy: "Verona, saw of old, two rival families: / The Montagues, the Capulets. / From their endless wars, to both of them fatal / Shed blood on the threshold of their palaces. / Like a vermilion ray shines in a stormy sky / Juliette appeared, and Roméo loved her." The four duets between the two lovers express this sudden and passionate love and are among the most beautiful pieces of late French romanticism. With this production, the young Roberto Alagna is propelled on the forefront of the international scene. Known as a reference interpreter of Romeo, he will go back to this role on numerous stages and on records. Together with Leontina Vaduva, they perfectly personify the dreamy and impassioned lovers».
---
---