---
---
Il destino di un guerriero
(Alatriste)
2006, regia di Agustín Díaz Yanes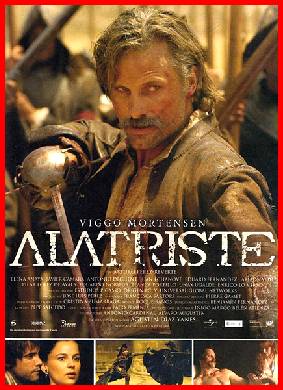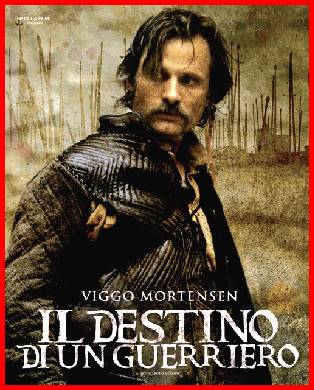 Scheda: Nazione: Spagna-Francia-USA - Produzione: Origen Producciones Cinematograficas S.A., NBC Universal Global Networks - Distribuzione: Medusa Home Entertainment, Twentieth Century-Fox Film Corporation, TF1 International, Archer Entertainment Asia Pacific, Art Port, Central Partnership, Madman Entertainment, RCV Film Distribution, Scanbox Entertainment - Soggetto: dai romanzi sul Capitano Alatriste di Arturo Pérez-Reverte - Sceneggiatura: Arturo Pérez-Reverte - Fotografia: Paco Femenía - Montaggio: José Salcedo - Art Direction: Benjamín Fernández - Scenografia: Cristina Zumárraga - Costumi: Francesca Sartori - Musiche: Roque Baños - Effetti speciali: Rafa Solorzano, El Ranchito, Reyes Abades Efectos Especiales - Formato: Color - Durata: 140'.
Cast: Viggo Mortensen, Pedro Almagro, Elena Anaya, Pilar Bardem, Javier Cámara, Antonio Dechent, Nadia de Santiago, Juan Echanove, Skippy Farlstendoiro, Eduard Fernández, Francesc Garrido, Ariadna Gil, Pilar López de Ayala, Enrico Lo Verso, Javier Mejía, Roberto Mori, Eduardo Noriega, Alex O'Dogherty, Nacho Pérez, Blanca Portillo, Antonio Resines, Unax Ugalde, Quim Vila, Luis Zahera.
---
---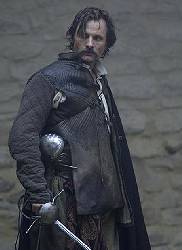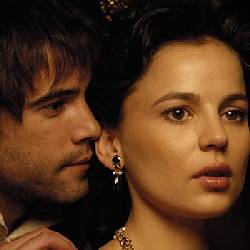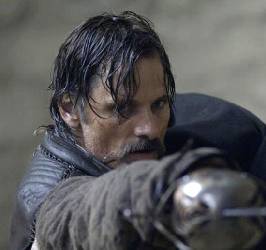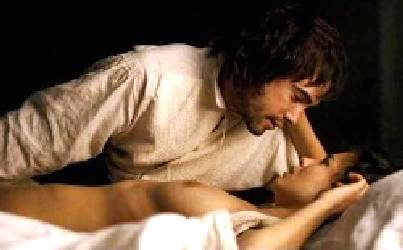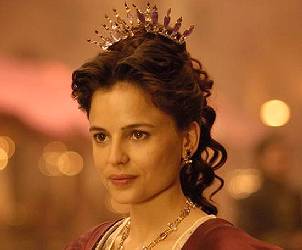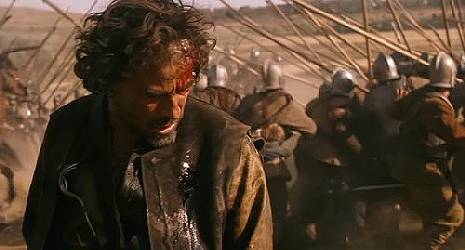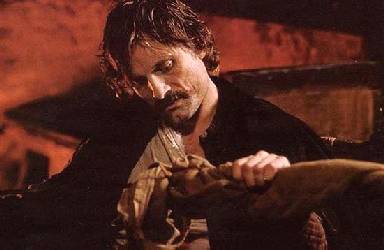 Trama e commenti: cinematografo.it - kataweb.it - mymovies.it - film.spettacolo.virgilio.it - cinekolossal.com - it.wikipedia.org - it.movies.yahoo.com - ibs.it - filmfilm.it - cinefile.biz - filmup.leonardo.it - spietati.it: «Nella Madrid di Filippo IV, le avventure del capitano di ventura Diego Alatriste, reduce dalle Fiandre: amori, intrighi, agguati, duelli etc. La produzione a più alto budget della storia del cinema spagnolo è un kolossal che di colossale ha solo la noia che suscita. La sceneggiatura "comprime" le vicende narrate nei cinque libri della saga creata da Pérez-Reverte (prossimamente saranno pubblicati altri due capitoli), seguendo la vita del Capitano dagli anni giovanili a quelli della maturità. La tentazione enciclopedico-grandiosa rovina la festa: momenti cruciali (l'attentato ai misteriosi stranieri) sono liquidati in tutta fretta, per lasciare spazio a pedanti citazioni (i rudi soldati di ventura ammirano le opere di Velázquez e incoraggiano il letterato Quevedo a recitare i suoi versi... no comment) e allo sfoggio di sontuosissime scene e sfarzosi costumi, che peraltro non bastano a cancellare lo strazio di dialoghi privi di qualunque finezza (la dark lady bambina, il confronto con l'inquisitore) e quadretti d'impagliata melensaggine (la bella inferma) e/o involontariamente ridicoli (l'epilogo bellico). Le scene d'azione, sufficientemente ritmate, e quelle ambientate alla corte madrilena (con uno spassoso Javier Cámara nella parte del conte-duca De Olivares) alleviano il tedio, ma la fotografia di Paco Femenia applica anche a quelle il suo molesto velatino cinereo. Solo per amanti del trash arty e per fan di Mortensen (che nella versione originale recita in spagnolo con un accento più che plausibile, al pari del "nostro" Lo Verso, cui spetta il ruolo del sicario italiano, naturalmente viscido e canagliesco)» (Stefano Selleri).

Plot Summary, Synopsis, Review: IMDb - movies.msn.com - nytimes.com - rottentomatoes.com - movies.yahoo.com - variety.com - preview.nl - inema.ch - decine21.com - movieweb.com - cinematecanacional.wordpress.com - mooviees.com - allmovie.com: «A fierce soldier fighting for the Spanish cause in Flanders returns to a drastically different Spain to fulfill the dying wish of a fallen friend, only to find that life isn't what it once was in his decaying homeland in director Agustín Díaz Yanes' adaptation of Arturo Pérez-Reverte's popular series of best-selling books. Compelled to fulfill the final wish of his dying friend, noble warrior Alatriste (Viggo Mortensen) makes his way back to Spain to care for the man's young son, Iñigo (Nacho Perez and Unax Ugalde). Things have taken a sharp turn for the worst back home, however, and as Alatriste does his best to help the boy reach manhood while earning his keep as a hired swordsman, he sees his country crumbling at the feet of a feeble monarch who is failing to grasp the inner workings of his own corrupt court. The impulsive handling of the Spanish Inquisition, coupled with the corrosive influence of the Count-Duke of Olivares (Javier Cámara), has brought a once-powerful nation to its knees as the growing chasm between the deceitful upper class and the miserable life of the commoners has effectively served to polarize the populace. In a time when corruption reigns and honor has faded, Alatriste remains a lone figure who refuses to relinquish his noble spirit as he raises Iñigo and enters into a passionate love affair with actress Maria de Castro (Ariadna Gil)» (Jason Buchanan).

Approfondimenti: Movie Review
Il sito ufficiale del film - 1 - Il sito ufficiale del film - 2 - Torrentreactor
Conosciuto anche con il titolo: Alatriste de Arturo Pérez-Reverte.
---
---