---
---
---
Ali Babà e i 40 ladroni
(Ali Baba et les 40 voleurs)
2007, regia di Pierre Aknine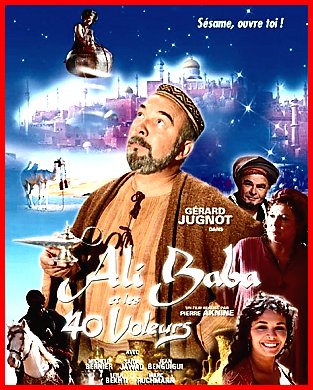 Scheda: Nazione: Francia - Produzione: GMT Productions, Rai Cinemafiction, Beta Film, TF1, Tele München Fernseh Produktionsgesellschaft, Duran - Distribuzione: TF1 - Sceneggiatura: Michel Delgado - Adattamento: Claude-Michel Rome, Michel Delgado - Fotografia: Daniel Sauvé, Allen Smith - Montaggio: Thierry Rouden - Art Direction: Jean-Jacques Gernolle - Costumi: Martine Rapin - Musiche: Christophe La Pinta - Effetti speciali: Duboi - Formato: Color, da una miniserie tv - Durata: 180'.
Cast: Gérard Jugnot, Leïla Bekhti, Ken Duken, Marc Ruchmann, Michèle Bernier, Saïda Jawad, Amidou, Jean Benguigui, Luca Ward, Thomas Trabacchi, Farida Rahouadj, Karim Belkhadra, Hammou Graïa, David Martins, Amal El Atrache, Mohamed Khouyi, Mohamed Farah Aouane, Ahmed Reddani, Hubert Saint-Macary, Doc Gynéco, Nicky Marbot, Abdelkader Lofti, Fiorella Campanella, Affif Ben Badra, Lucien Layani, Mohamed El Mamoun, Mohamed Erritab, Bertrand Ello, Mohamed Majd, Yassin Taha, Farid Regragui, Alain Stern, Mohamed Azzam, Mohamed Nesrate, Abdesselam Bouhasni, Mouss Diouf.
---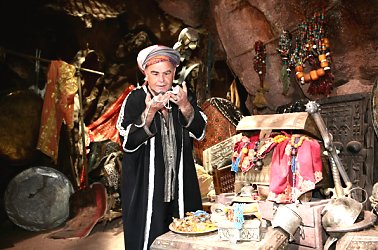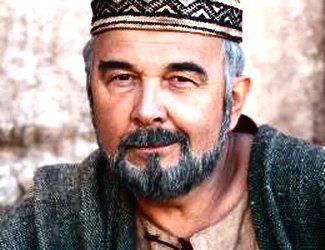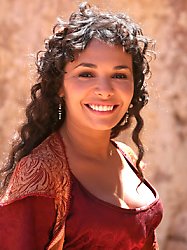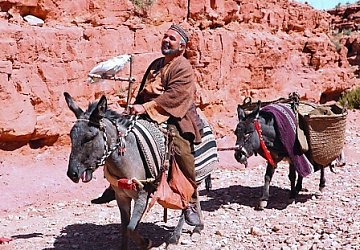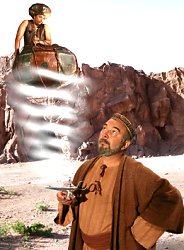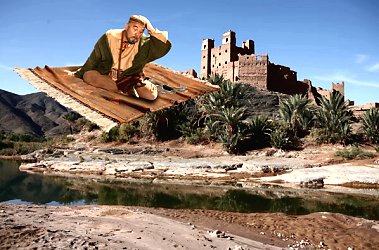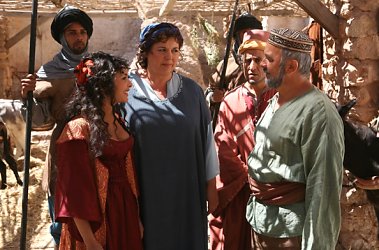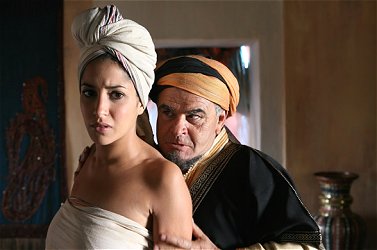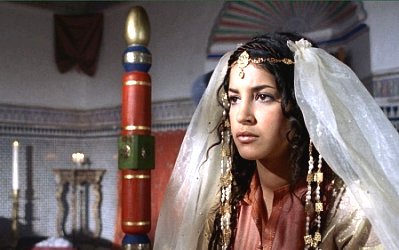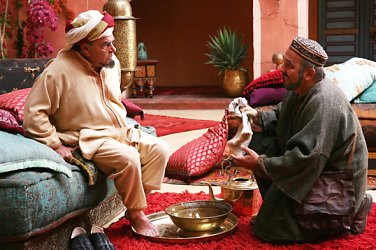 Trama e commenti: romafictionfest.it - cinetivu.com - movieplayer.it - mymovies.it: «Il sultano di Bagdad viene ucciso e la città consegnata ai mongoli. Suo figlio, però, viene portato via in salvo. Passano gli anni e il ragazzo, ormai adulto, è un ribelle che incontra la principessa Amara, sua compagna di giochi di quand'erano bambini, figlia dell'uomo che ha tradito il sultano. I due si innamorano e Alì, con l'aiuto di una banda di quaranta ladroni - una banda di cui lui è entrato a far parte - riesce a riconquistare Bagdad e a salvare Amara, destinata a sposare il Gran Khan».

Plot Summary, Synopsis, Review: linternaute.com - fr.wikipedia.org - cinefacts.de - kino.de - ozap.com - cinefacts.de - dvdfly.be - toutlecine.com - dvd.mk2.com - IMDb: «In around 800 AD, two men divide up the world: the Emperor Charlemagne in the West and, ruling from Baghdad, the Caliph Rachid Pacha in the East. The Caliph sends to Charlemagne an ambassador who brings with him an elephant as a gift. Considering the animal to be a symbol of force, and thus a threat, Charlemagne decides to respond by sending emissaries back to the Caliph. The Emperor entrusts his imperial cross, encrusted with an enormous ruby, to a monk, a man of letters little inclined to action, father Seraphim. In this way, Charlemagne aims to display his force and wealth to Rachid Pacha and, in so doing, to maintain the balance of power between the two empires. At the end of a long voyage, Charlemagne's emissaries, accompanied by the Caliph's ambassadors, make a final halt in an oasis where they are killed by a gang of thieves. Charlemagne's cross is stolen but Father Seraphim is miraculously spared by the thieves as is young Morgiane, the magician Al Miradjan's daughter. This young woman will be bought at a slave market by Cassim, Ali Baba's greedy and vain brother. The 40 thieves are in fact under the orders of the great vizier, or minister, Yaya, and of Caliph's repudiated wife, Zubayda, who have secretly organized the massacre of the ambassadors in the hopes of sparking a diplomatic crisis and forcing Rachid Pacha to declare war on Charlemagne. With Rachid Pacha gone off to fight, Zubayda could take over the power. Discovering the treasure in the cave, Ali Baba cannot resist the temptation of grabbing Charlemagne's cross. His fateful encounter with History is sealed. From that point on, Ali Baba will struggle with a host of problems : how to keep his discovery secret, how to escape the wrathful vengeance of Malik, the leader of the thieves, how to settle the arrangements for the marriage of his oldest son, Slimane, who, in the meantime, has fallen in love with the beautiful Morgiane, and no longer wants to marry his father's choice, and, finally, how to get his wife to live in peace with his sister-in-law, Ouria who has been widowed when the 40 thieves caught her husband, Cassim, in their cave and cut him up in little pieces. The plot thickens even more for Ali Baba when he invites Father Seraphim into his home and learns the reasons for the monk's coming to Baghdad. The West must combine forces with the East in order to foil the plans of the infamous Yaya and of the terrifying Zubayda, to save the beautiful Morgiane who has been kidnapped by the Vizier and to reach the unapproachable Caliph and reveal the villainous plot to him and give him back Charlemagne's cross. World peace depends on their success».
Miniserie tv in due episodi, conosciuta anche con il titolo: Alì Baba and the Forty Thieves.
---
---