---
---
---
Alias the Jester
1985, regia di Chris Randall
Scheda: Nazione: GB - Produzione: Cosgrove Hall Productions - Distribuzione: Am - Soggetto: Tony Garth, Chris Randall, Brian Trueman - Sceneggiatura: Tony Garth, Chris Randall, Brian Trueman - Animation: Dan Whitworth, Denise Heywood, Andy Wilson, Phil McMylor - Montaggio: Jane Hicks, Zyggy Markiewicz, Stephen Perry, Nigel Rutter, Nibs Senior - Musiche: Keith Hopwood, Malcolm Rowe - Effetti speciali: Roy Huckerby - Formato: Color, animazione, serie tv in 13 episodi - Durata: 10' ogni episodio.
Voci: Richard Briers, Brian Wilde, Brian Trueman, Jimmy Hibbert, Myfanwy Talog.
---
CLIP: https://www.youtube.com/watch?v=kIK6s8SOjUw
http://www.dailymotion.com/video/xs6pe_alias-the-jester_shortfilms
---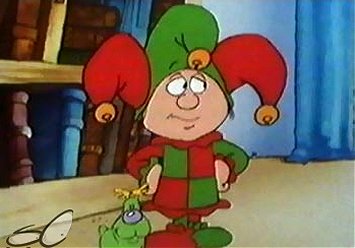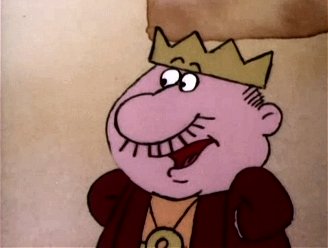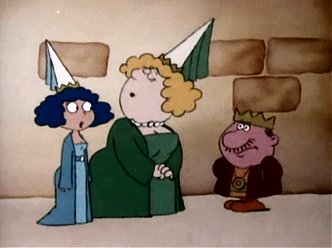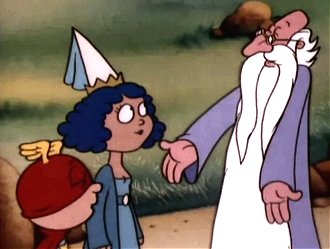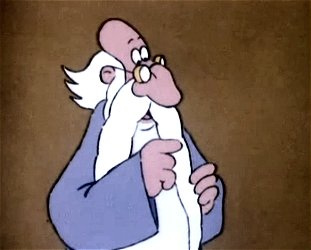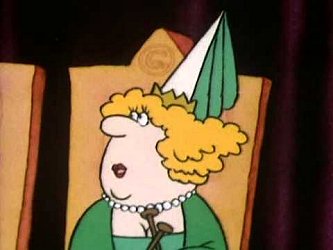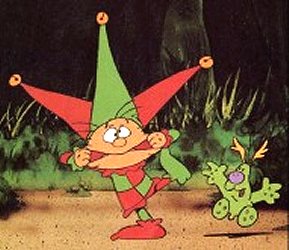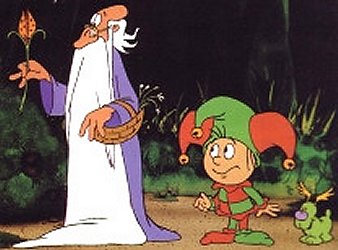 Plot Summary, Synopsis, Review: IMDb - allrovi.com - en.wikipedia.org - nyanko.pwp.blueyonder.co.uk - thechestnut.com - facebook.com - tvtropes.org - toonhound.com: «According to the title track, Alias the Jester was a time-traveller bold, by sheer bad luck his ship got caught in the earth's magnetic hold. Which was just as well, really, because it meant we got thirteen cracking episodes of an oft-forgotten Cosgrove Hall classic which went on to earn itself a shining gold star next to its entry in the Big Book Of Cult TV... Alias and his green doggy pet Boswell actually crashlanded in the realm of Houghton Bottoms, whereupon he took on gainful employment as Court Jester to King Arthur and Queen Edith and made friends with Meredith the muddlesome wizard and magician, a feeble knight called Sir Pinkly, and the blue-haired Princess Amaranth. When trouble brewed around the castle (which was all too often) Alias would don his nippy red suit and attempt to save the day. Our alien-visitor-turned-fool saved the castle folk from the machinations of The Black Najjer, Erik the Brainless and a shaggy Beast, who had a scheme to steal the heart of Princess Amaranth with the aid of a perilously perfumed plant. But despite his brave feats, Alias had an unfortunate habit of putting his foot in it. His good deeds would regularly backfire, or worse, he'd come out with an ill-conceived quip in front of his employers. And that meant we'd conclude each tale with an inevitable"firing" from King Arthur: "Jester!" "Yes, Your Majesty?" "You're fired!" "Yes, Your Majesty! Thank you, Your Majesty!". That title track, by the way, was written by Keith Hopwood and Malcolm Rowe of Pluto Music. Keith was formerly a member of that legendary combo Herman's Hermits. The Alias theme was Pluto's first outing for Cosgrove Hall, who've since written themes for Wind in the Willows, The BFG, and their "Discworld" adaptations, and much more besides...».
---
---