---
---
---
Il confessionale
(Le confessionnal)
1995, regia di Robert Lepage
Scheda: Nazione: Canada-Francia-GB - Produzione: Channel Four Films, Cinéa, Cinémaginaire Inc., Enigma Film, Téléfilm Canada (con la partecipazione di Gouvernement du Québec, Société Générale des Industries Culturelles du Québec, European Co-production Fund, Centre National de la Cinématographie, Canal+ Productions) - Distribuzione: Mikado, Mondadori Video, Warner Home Video, PolyGram Film International, Alliance Vivafilm, Pan Européenne Distribution, TiMe Filmverleih, Artificial Eye, Astro Distribution - Soggetto: Robert Lepage - Sceneggiatura: Robert Lepage - Fotografia: Alain Dostie - Montaggio: Emmanuelle Castro - Art Direction: François Laplante - Arredamento: Monique Dion, Ken Meany, Real Ouellette - Costumi: Barbara Kidd - Musiche: Sacha Puttnam, Stephan Girardet, Adrian Utley - Effetti speciali: Intrigue - Formato: Color, B.N. - Durata: 100'.
Cast: Lothaire Bluteau, Patrick Goyette, Jean-Louis Millette, Kristin Scott Thomas, Ron Burrage, Richard Fréchette, François Papineau, Marie Gignac, Normand Daneau, Anne-Marie Cadieux, Suzanne Clément, Lynda Lepage-Beaulieu, Pascal Rollin, Billy Merasty, Paul Hébert, Marthe Turgeon, Adreanne Lepage-Beaulieu, Andrée-Anne Théroux-Faille.
---
---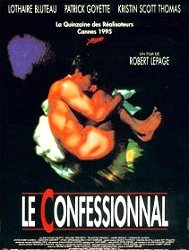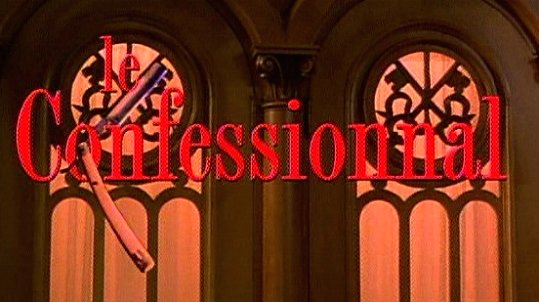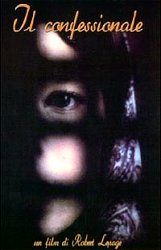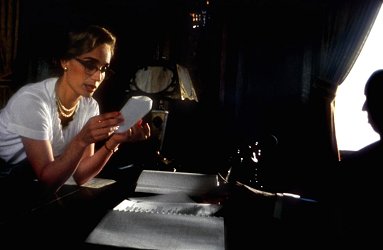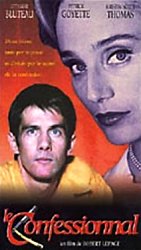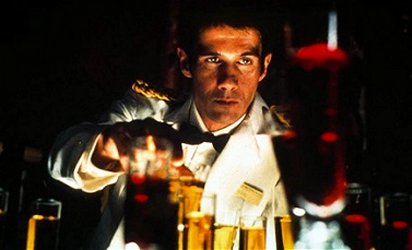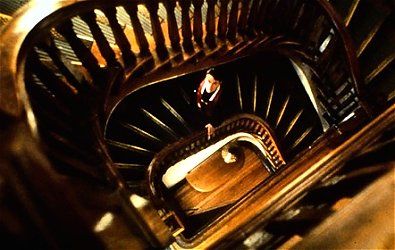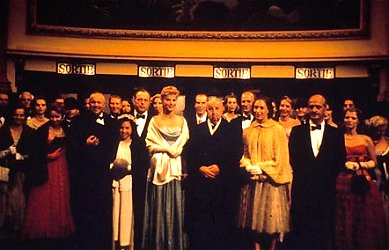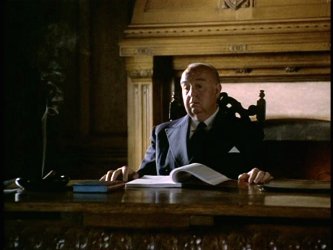 Trama e commenti: mymovies.it - trovacinema.repubblica.it - it.wikipedia.org - mikado.it - film.tv.it - cinema.it - film.35mm.it - filmfilm.it: «Un giovane sinologo, ritornato in Canada per la morte del padre, scopre le origini di un giallo familiare che affonda nella sua infanzia: ai tempi in cui Hitchcock girò nella sua città Io Confesso. La languida ricercatezza dello stile a incastro del racconto e della composizione delle immagini, non impedisce all'esordio nel cinema di questo regista teatrale, di dar vita ad un thriller inconsueto e affascinante che maneggia sapientemente le distanze remote entro cui lavora: gli anni cinquanta e il presente, il Canada e il Giappone, la finzione cinematografica e la realtà storica. Le analogie di intreccio ricalcano come un dipinto il film di Hitchcock su un prete che non può rivelare il nome del colpevole. Bello e sorprendente il flashback finale: in cui il padre rivela casualmente il mistero del film al maestro del brivido in persona, ospite nel suo taxi» (Mario Sesti, Massimo Sebastiani).

Plot Summary, Synopsis, Review: IMDb - allmovie.com - fr.wikipedia.org - thecanadianencyclopedia.com - films.blog.lemonde.f - dvdtoile.com - cineplayers.com - dvdbeaver.com - filmreferencelibrary.ca: «Robert Lepage was already considered among the most visual of stage directors, when he made his powerful cinematic debut with the feature Le confessionnal, for which he received the Claude Jutra Award. It remains an outstanding achievement: magnificently structured, elegantly photographed and impeccably acted, the film intercuts two storylines in different time periods while probing a family's murky past in old Quebec City. Flashbacks to the 1950s are framed around the shooting of Alfred Hitchcock's I Confess in Quebec City in 1952. Events that eerily parallel the movie's script transpire: in a confessional booth, a pregnant, 16-year-old Rachel (Clément) seeks absolution. In the second plot line, 37 years later, Pierre Lamontagne (Bluteau) returns from a three-year trip to China to attend his father's funeral. His adoptive brother Marc (Goyette) doesn't turn up, prompting Pierre to seek him out. It turns out that Marc is the child Rachel was carrying at 16. He longs to discover his real father's identity, so the brothers set out to learn the truth together. In the process, they dig up some unpleasant family secrets. Lepage's treatment is never trite; he explores the richness of his themes with mature insight. Laden with astounding transitions, Le confessionnal engages the audience from first frame to last, recalling the director's finest stage innovations. As Pierre and Marc confront the painful history they have unearthed, the film switches to young Rachel as she negotiates the terrible choices she must make to keep her lover's identity secret. With suspense equal to a Hitchcock thriller, Le confessionnal draws us effortlessly into Lepage's imagined world. The juxtapositions with the ongoing Hitchcock film shoot are cleverly done, and the scenes offer a startling reminder of how much Quebec has changed since 1952».

Approfondimenti: Movie Review
Conosciuto anche con i titoli: The Confessional; Confessional: Das Geheimnis der Beichte; Der Beichtstuhl; O Confessionário; Secreto de confesión. Lynda Lepage-Beaulieu è Giovanna d'Arco.
---
---