---
---
---
The Da Vinci Treasure
2006, regia di Peter Mervis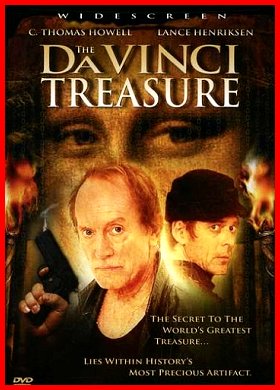 Scheda: Nazione: USA - Produzione: The Asylum Home Entertainment, The Asylum, The Global Asylum - Distribuzione: The Asylum Home Entertainment, The Asylum, The Global Asylum - Sceneggiatura: Paul Bales, Carlos De Los Rios, David Michael Latt, Peter Mervis - Fotografia: Steven Parker - Montaggio: Peter Mervis - Art Direction: Steve Fish, Derek Riley - Costumi: Sara Catherine Curran - Musiche: Mel Lewis - Effetti speciali: David Michael Latt - Formato: Color - Durata: 91'.
Cast: C. Thomas Howell, Lance Henriksen, Nicole Sherwin, Jason S. Gray, Alexis Zibolis, Elvis Naumovski, Antonio Jaramillo, Timothy Casto, Rocky Hart, A.J. Castro, Dru Brock, Reza Riazi, Brian J. Garland, Kurt Altschwager, Steven Linnett, Nancy Piraquive, Paul Gagné, Tim Mikulecky.
---
---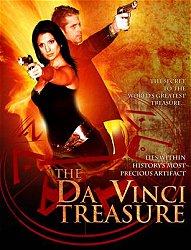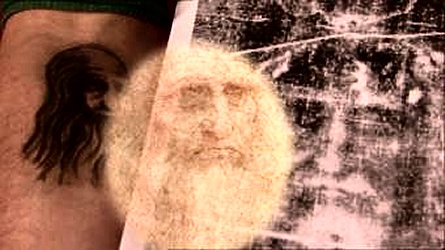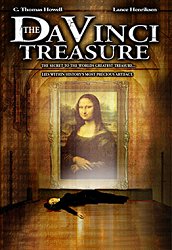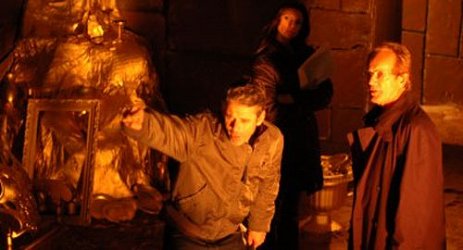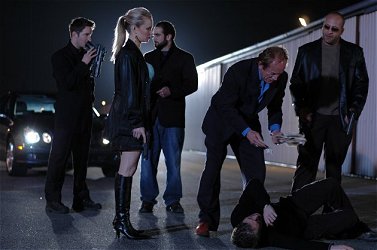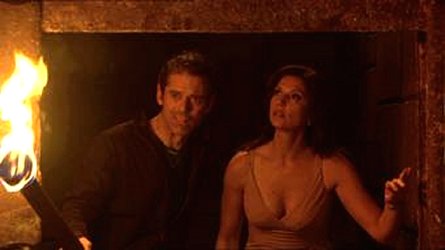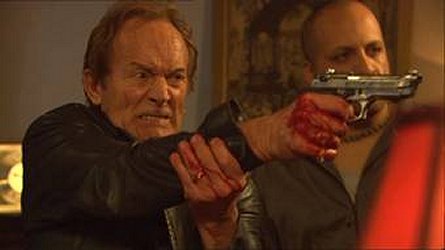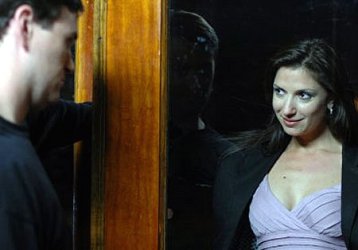 Trama e commenti: goingtotheasylum.blogspot.com - filmscoop.it - filmbrutti.com: «Come sempre quando si parla di un lungometraggio della Asylum la fonte è molto evidente, Il codice Da Vinci, ma anche un altro film hollywoodiano che a sua volta sfruttava il fenomeno del libro di Dan Brown, ovvero Il mistero dei templari (da qui due titoli in uno: The Da Vinci Code + National Treasure = The Da Vinci Treasure. Matematico, no?). E anche la trama riprende entrambi i film: lo studioso Michael Archer è sulle tracce di un tesoro inestimabile le cui tracce sono state nascoste da Leonardo Da Vinci nelle sue opere e in alcune delle reliquie più famose della cristianità; ad aiutarlo nella sua impresa ci sarà la linguista-antropologa italiana Giulia Pedina, che essendo italiana ha ovviamente un vescovo come padrino e non sopporta la blasfemia ma poi se ne va in giro con una scollatura vertiginosa (evvai coi luoghi comuni sugli italiani). A completare il quadro ci sarà un rivale senza scrupoli che metterà sempre i bastoni fra le ruote al nostro e così abbiamo la nostra dose di inseguimenti e scontri, uno di questi anche sul piano superiore di un bus a due piani. Il tutto si svolgerà tra Londra, Torino, Milano e l'Afghanistan, anche se tutta la troupe non si è mai mossa da Los Angeles, e si vede: facendo un pò di attenzione risulta fin troppo evidente che non è plausibile spacciare le strade di L.A. per quelle di Milano o Torino (o anche spacciare il deserto del Nevada per quello afghano), ma quando vengono proposti spezzoni di repertorio del centro di Milano invertendo la pellicola perché si vedano le auto guidare all'inglese (con tanto di scritte al contrario, compreso un cartellone elettorale del centrodestra) si scade platealmente nel ridicolo. Per non parlare poi delle sequenze girate nella basilica torinese, i cui interni sono probabilmente quelli di una chiesa, magari protestante, della west coast, e anche questo risulta alquanto improponibile. ...».

Plot Summary, Synopsis, Review: IMDb - allrovi.com - rottentomatoes.com - mattmovieguy.com - foywonder.livejournal.com - efilmcritic.com - filmcriticsunited.com - dvdnarr.com - en.wikipedia.org - mojtv.hr - cinefacts.de - allrovi.com: «C. Thomas Howell and Lance Henrickson star in this globe-trotting thriller about a forensic anthropologist seeking to crack the perplexing code that's been skillfully hidden within the works of famed artist Leonardo DaVinci. Does this code reveal the resting spot of the gre3atest treasure known to man? As the race to solve DaVinci's riddle turns into a deadly chase to the far corners of the globe, a mystery that reaches back more than four centuries causes the very foundations of modern history to crack and crumble».

Approfondimenti: Movie Review
Conosciuto anche con i titoli: Da Vincijevo blago; Die letzten Tempelritter und der Schatz des Christentums; El códice Da Vinci; El misterio de Da Vinci; El tesoro de Da Vinci.
---
---