---
---
---
(Francis, the knight of Assisi)
1994, regia di Fernando Uribe, Steven Hahn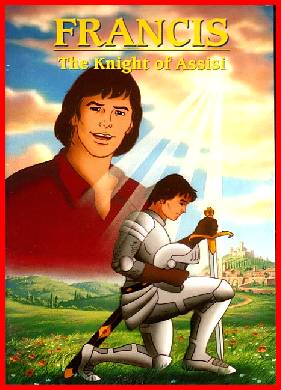 Scheda: Nazione: USA - Produzione: CCC America - Distribuzione: Media Sanpaolo - Musiche: Udi Harpaz, Matthew Ender - Formato: Color, animazione - Durata: 30'.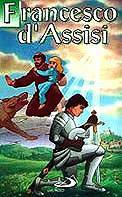 Trama e commenti: bancarellaweb.it - itacalibri.it: «Questo cartone animato ripropone, con un linguaggio semplice ed incisivo, la vita di San Francesco colta nei punti essenziali e la totale dedizione alla volontà di Dio che lo chiamava all'amore per gli uomini e per la natura attraverso la completa rinuncia di sé e delle cose superflue. La proposta della storia della sua vita ai bambini è, in una società corrosa dal consumismo, una garanzia per il giusto sviluppo umano».

Plot Summary, Synopsis, Review: stjudeshop.com - crossroadsinitiative.com - catholicvideo.com - ewtnreligiouscatalogue.com - franciscanresources.com - setonbooks.com - piusmedia.com: «It was the age of knights and kings, when honor belonged to the heroes and glory was found in the battlefield. There lived a brave young man named Francis, whose wish was to become a mighty warrior and conquer a magnificent castle. One day Francis felt a calling to greater glory. God had vested upon him a very special mission that would require a supreme act of courage. For the love of God, his King, Francis gave up all that he had and joyfully embarked upon the most exciting and unexpected adventure. francis, the Knight of Assisi is the remarkable true story of the founder of the Order of Minor Friars and inspirator of three Franciscan orders».
---
Reluctant Saint: Francis of Assisi
2003, regia di Pamela Mason Wagner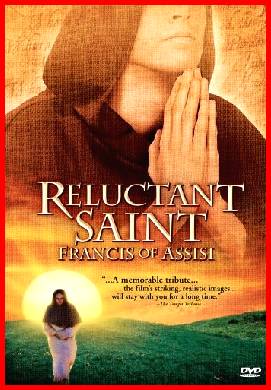 Scheda: Nazione: USA - Produzione: Lightworks Producing Group, West Egg Studios, Faith & Values Media - Distribuzione: GT Media Inc., The Hallmark Channel - Soggetto: dalla biografia frrancescana di Donald Spoto - Sceneggiatura: Pamela Mason Wagner, Andrew Ward - Fotografia: Dyanna Taylor - Montaggio: Kris Liem - Costumi: Mari Lucaccini - Musiche: Thomas Wagner - Formato: Color, documentario tv - Durata: 60'.

Narratori

: Liev Schreiber, Robert Sean Leonard.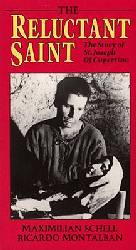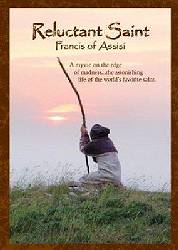 Trama e commenti: libreriauniversitaria.it

Plot Summary, Synopsis, Review: IMDb - movies.msn.com - allmovie.com - rottentomatoes.com -

prayerfoundation.org - cduniverse.com - crownvideo.com - moviesunlimited.com - keenzo.com - amazon.com: «Reluctant Saint Francis of Assisi here is a Francis who transcends the cherished image of the peaceful lover of nature. Go behind the legend and discover a man who lived in a world much like our own, filled with violence and upheaval. A man who played many roles: wealthy lothario, soldier, businessman, preacher, defender of the poor, and a rebel who never hesitated to speak the truth to the powerful. Narrated by Liev Schreiber (The Manchurian Candidate) with Robert Sean Leonard (House, M.D., The Dead Poet's Society) as the voice of Francis and based on the biography of St. Francis by best-selling author Donald Spoto. Reluctant Saint was filmed entirely on location in Italy and offers new insights into a life that has engaged the hearts and minds of millions over the centuries. ...».
---
---