---
---
---
The Hunt for Gollum – La Caccia a Gollum
2012 (2009), regia di Chris Bouchard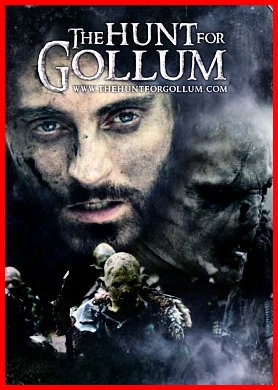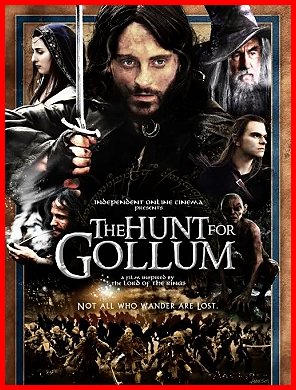 Scheda: Nazione: GB - Produzione: Indipendent Online Cinema, Rickety Shack Films - Distribuzione: Indipendent Online Cinema, Dailymotion (in Italia anche on line, senza scopi di lucro) - Soggetto: ispirato alla celebre trilogia tolkeniana, č tratto da alcune appendici de Il Signore degli Anelli (cronologicamente inserite tra le vicende narrate ne Lo Hobbit e quelle de La Compagnia dell'Anello) - Sceneggiatura: Chris Bouchard, Julianne Honey-Mennal, Sabina Sattar, Stuart Price, Lewis Albrow - Fotografia: Gareth Brough, Chris Child, John-Paul Frazer, Neill Phillips, Mike Ritchie, Stein Stie - Montaggio: Lewis Albrow - Art Direction: Lisa Rost-Welling - Costumi: Natalie Egleton, Sophia Millar, Marta Perez - Musiche: Chris Bouchard, Adam Langston, Andrew Skrabutenas - Effetti speciali: Sex Pixels - Formato: Color - Durata: 45' (38').
Cast: Adrian Webster, Pat O'Connor, Arin Alldridge, Gareth Brough, Rita Ramnani, Greg Draven, David Kennedy, Jason Perino, Max Bracey, Christopher Dingli, Joshua Kennedy, Dan Styles.
---
---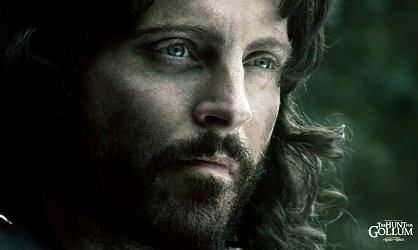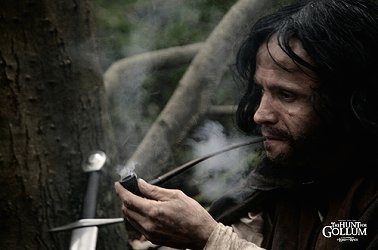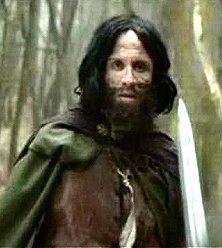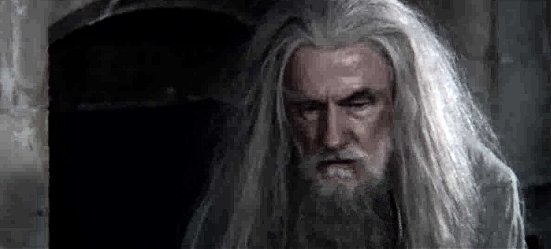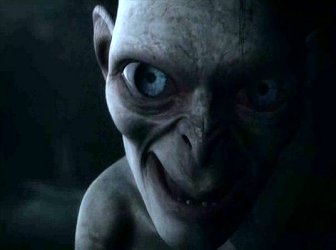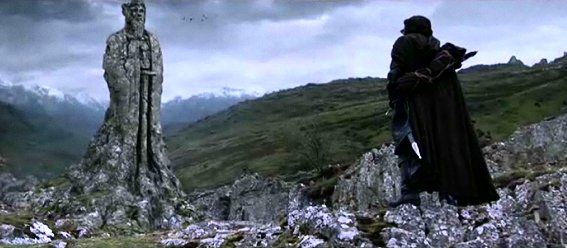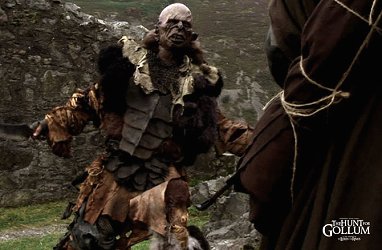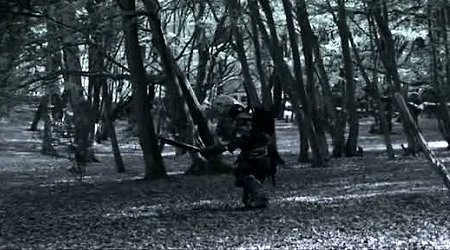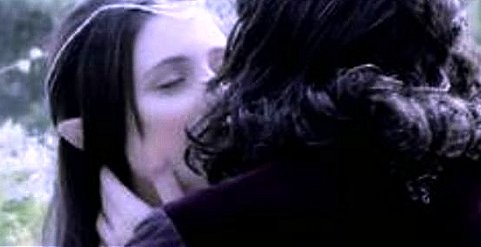 Trama e commenti: apuliafilmcommission.it - mymovies.it - filmindipendenti.com - film-review.it - vivacinema.it - badtaste.it - fantasy.blogosfere.it -neverwinternights.net - it.wikipedia.org: «Il film narra le avventure di Aragorn alla ricerca della creatura chiamata Gollum, un tempo proprietario dell'Unico Anello. Inizia nella locanda "Il Puledro Impennato" a Brea, dove Aragorn (Grampasso) attende Gandalf il Grigio (circa nel 3009). L'Istar (ossia Gandalf) convince il ramingo a dirigersi ad Est, tra le montagne, per catturare la creatura nota come Gollum. Aragorn prima di partire porta un saluto alla tomba del padre Arathorn II, situata ad Arda. Nel viaggio Aragorn incontra un ramingo, un suo lontano parente di nome Arithir, che lo informa sulla situazione delle terre dell'Est e gli racconta di alcune voci riguardanti il rapimento di bambini in fasce, nonché di diversi furti di pesce fresco. Aragorn capisce di essere molto vicino a Gollum; poco dopo scopre che anche un gruppo di orchi č alla ricerca della creatura. Sulle rive di un fiume affronta e uccide due orchi, precedentemente allontanatisi dal gruppo con la scusa di ispezionare la zona, ma con il reale intento di uccidere e divorare un passante per saziarsi. Aragorn, giunto tra le montagne, trova Gollum e dopo avergli teso una trappola lo imprigiona in un sacco. La creatura ormai prigioniera si dimena e giura di uccidere l'uomo una volta liberatosi. Nel viaggio di ritorno Aragorn si imbatte nel gruppo di orchi e nello scontro ha la meglio, ma cade a terra avvelenato da un dardo; si addormenta sotto l'effetto del veleno, mentre cerca di combatterlo pensando ad Arwen e al popolo di Gran Burrone. Al suo risveglio...».

Plot Summary, Synopsis, Review: IMDb - epinions.com - eyeforfilm.co.uk - abandomoviez.net - elseptimoarte.net - zelluloid.de - hunt4gollum.blogspot.com/themoviescult.gr - cinemagia.ro - en.wikipedia.org: «The story opens with a brief prologue about the ring's disappearance before cutting to Aragorn (Adrian Webster) and Gandalf (Patrick O'Connor) at an inn (presumably the Prancing Pony) in Bree. Gandalf explains his concerns about Gollum's knowledge of the Ring falling into enemy hands, and asks Aragorn to find the creature with his tracking skills. After initially having little luck, Aragorn crosses paths with a fellow ranger and distant kinsman named Arithir (Arin Alldridge), a Ranger of the North, who claims to have heard rumours about a creature that has been stealing fish from local villagers; there follows a brief glimpse of Gollum's hand reaching into a woman's kitchen window to steal a fish. Aragorn and Arithir part ways, and Aragorn encounters and kills a pair of Orc scouts in the forest. He soon locates Gollum by a fish pond afterwards and captures the creature in a snare trap. Having secured the whining and protesting Gollum inside a sack, Aragorn sets out for Mirkwood. He briefly spots a Nazgűl in the woods, but avoids it. Later that same day, he is attacked by an Orc squad but defeats them. He collapses beside a patch of Athelas flowers and has a vision of Arwen (Rita Ramnani) in Rivendell. Aragorn regains consciousness at dusk and discovers that Gollum has escaped from the sack. His search for the creature lasts well into the night, but Aragorn eventually finds him hiding up in a tree. Gollum fearfully explains that a Nazgűl is coming — seconds later, a Ringwraith attacks Aragorn. After a short duel, the Nazgűl flees from a bright light created by the Elves of Mirkwood, who recapture Gollum and guide Aragorn back to their fortress. The scene cuts...».

Approfondimenti: Movie Review

La recensione di Cuccu'ssétte su "Terre di Confine"
---
---