---
---
---
Le porte dell'inferno
1989, regia di Umberto Lenzi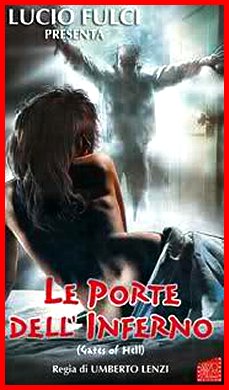 Scheda: Nazione: Italia - Produzione: Alpha Cinematografica - Distribuzione: Avo Film Edizioni - Soggetto: Umberto Lenzi - Sceneggiatura: Olga Pehar - Fotografia: Sandro Mancori - Montaggio: Vanio Amici - Scenografia: Dario Micheli - Musiche: Piero Montanari - Effetti speciali: Giovanni Corridori - Formato: Color - Durata: 90'.
Cast: Barbara Cupisti, Pietro Genuardi, Gaetano Russo, Mario Luzzi, Lorenzo Majnoni, Giacomo Rossi-Stuart, Andrea Damiano, Paul Muller.
---
---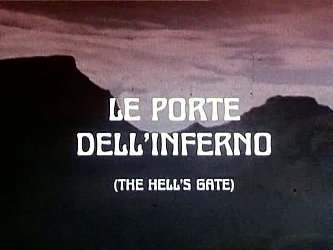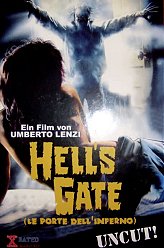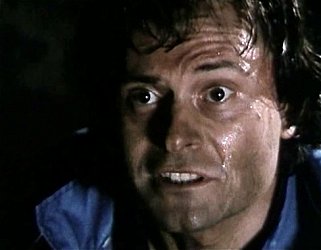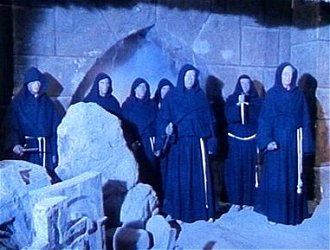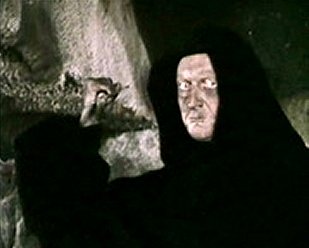 Trama e commenti: exxagon.it - mymovies.it - alexvisani.com - ilcancello.com - angelmule.com - it.wikipedia.org - cinema-tv.corriere.it - italianhorrormovies.org: «Uno speleologo si fa calare in una grotta per battere il record di permanenza in solitaria. L'uomo scopre così un altare costruito nel Medioevo da un gruppo di monaci considerati eretici. I monaci tornaranno come fantasmi, e inizieranno a perseguitare lo speleologo...».

Plot Summary, Synopsis, Review: IMDb - thisisquietcool.blogspot.com - 8ung.at - fredzilla.blogspot.com - ninjadixon.blogspot.com - cult-labs.com: «A team of archeologists venture into some deep caves to look for their friend who has disappeared while trying to break the world isolation record. Once inside they stumble across an old crypt with a strange Latin inscription on the wall. It tells them that in 1291 seven monks were executed for heresy will rise from their graves 700 hundred years later and seek out and kill seven heretic's. Unfortunately for the group it is now 1991;exactly 700 hundred years later!! At first they are not worried as its the 90's and things are different than they were in 1291 but that doesn't matter to the monks ( lead by Franco regular Paul Muller ) who want to kill them anyway. Hells Gate is another Italian made for tv horror and is just as dull and boring as the others. The script is weak, the cast are dull ( even the lovely Barbara Cupisti from Stagefight and Giacomo Rossi Stuart are poor ) the music is cheap and the special effects are ok ( one of the murders is clearly modeled on the axe murder from Friday the 13th ) but the worst thing of all is that Lenzi uses the exact same ending as the one in Nightmare City!! ...».
Conosciuto anche con i titoli: The Hell's Gate; Gate of the Hell.
---
---