---
---
---
Spellbinder: La Terra del Signore Dragone
(Spellbinder: Land of the Dragon Lord)
1997, direzione di Noel Price
Scheda: Nazione: Australia-Polonia-Cina - Produzione: Film Australia Southern Star, Nine Network Australia, Shanghai Film Studios, Telewizja Polska - Soggetto: Mark Shirrefs, John Thomson - Sceneggiatura: Mark Shirrefs, John Thomson - Montaggio: Pippa Anderson - Set Decoration: Ewa Ludmila Fedak - Musiche: Ian Davidson - Effetti speciali: Simon Carr - Formato: Color, serie tv in 26 episodi - Durata: 24' ogni episodio.
Cast: Lauren Hewett, Ryan Kwanten, Anthony Wong, Heather Mitchell, Lenore Smith, Peter O'Brien, Hu Xin, Leonard Fung, Me Yang, Gui Jeilan, Wang Ya'nan, Xiaokeng Ye, Baosheng Geng, Yucheng Zhang, Xuetong Li.
---
---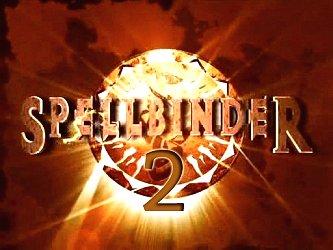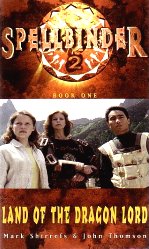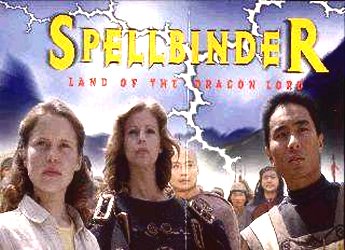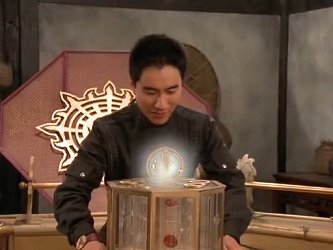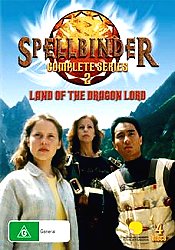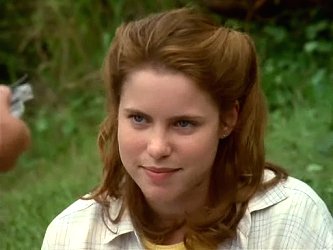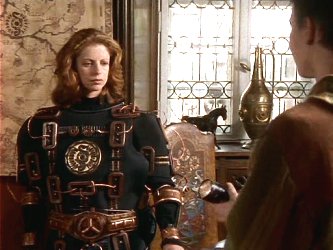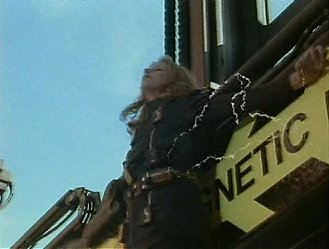 Trama e commenti: antoniogenna.net - it.wikipedia.org: «Spellbinder è una serie televisiva fantascientifica, film prodotto da Australia e Telewizja Polska in collaborazione con l'Australian Children's Television Foundation. La serie del 1995 è una co-produzione tra Australia e Polonia. Inoltre, il lavoro è una storia raccontata in forma di serie - simile ad una mini-serie televisiva. La serie, divisa in 2 stagioni con 26 episodi l'una, tende a continuare la vicenda di episodio in episodio tranne quando la prima stagione termina e inizia la seconda. Trama: Un gruppo di adolescenti vanno con la scuola al campus di Blue Mountains in Australia. Mentre sono al campus, Paul Reynolds accidentalmente apre una porta parallela tra il nostro mondo ed un altro, attraverso campi magnetici e elettricità. Quest'altro mondo è abitato da gente più gerarchica e tecnologicamente diversa ed è governata da un gruppo di persone note come Incantatori (Spellbinders). Paul incontra una ragazza di nome Riana, e diventano amici. Gli Spellbinders hanno scoperto il potere di creare e manipolare l'elettricità. Grazie alla pietra chiamata "pietra di energia" e sovraccaricata in un enorme quantità, riescono a far levitare grandi navi volanti. Paul si troverà coinvolto in diverse situazioni: in primo piano la sua ricerca per come fare a tornare nel suo mondo. Gli Spellbinders, una volta convinti che lui venga da un altro mondo, cercheranno di carpigli informazioni riguardo alcune invenzioni che lui si è portato dal suo mondo: ad esempio vogliono che gli insegni come fabbricare la polvere da sparo. Nella seconda stagione i mondi visitati dai protagonisti non sono solo due, ma molteplici. ...».

Plot Summary, Synopsis, Review: IMDb - tvguide.com - evdmeer.dds.nl - garnsguides.com - retrojunk.com - kinobank.org - sharetv.org - en.wikipedia.org: «Spellbinder: Land of the Dragon Lord is a teen, preteen and children's television series, and a sequel to Spellbinder. Both series deal with children travelling between parallel universes, although the only common characters between the two series are Ashka (Heather Mitchell), and her sidekick Gryvon (Rafał Zwierz). It was also novelized by the creators, Mark Shirrefs and John Thomson. ... The series is fast-paced and there are usually new challenges for the characters in each episode, which are solved through cleverness and wits. As with most children's shows, most of the adventure is had by children (Kathy is in her middle-teens), although Ashka, Kathy's parents, and the scientist Mek are adults. When Kathy decides to explore an unusual boat that she discovers next to a lake, she is accidentally pulled from her home in Australia into a parallel universe. The new world she finds herself in is populated by ethnic Chinese, who possess advanced technology, including a talking computer called the "Oracle" that runs the empire. Kathy spends most of her time trying to evade dangerous people, return to her own world, and reunite with her family. She is further antagonized by Ashka, a cunning and manipulative woman who has escaped from prison in her own world (for her crimes in the first series) and who seeks to gain advantage for herself. The series also depicts a journey Sun takes to Kathy's world, where he is no longer protected by his empire, and people do not respect his authority. ...».

Approfondimenti: Movie Review
Stagione 2 della serie tv Spellbinder, in onda in Italia su Rai2 nel 2001-2002, conosciuta anche con i titoli: Spellbinder 2; Spellbinder 2: Im Land des Drachenkaisers.
---
---