I Medici
(Medici: Masters of Florence)
2016, regia di Sergio Mimica-Gezzan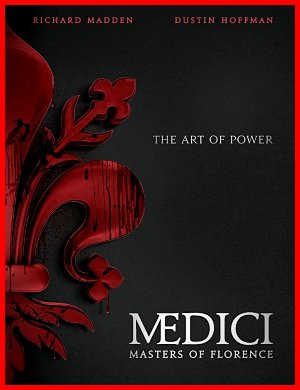 Scheda: Nazione: Italia-GB - Produzione: Big Light Productions, Lux Vide, Wild Bunch TV, Wild Bunch - Creatori della serie: Nicholas Meyer, Frank Spotnitz - Sceneggiatura: John Fay, Francesca Gardiner, Nicholas Meyer, Sophie Petzal, Frank Spotnitz, Alex von Tunzelmann, Mark Denton, Jonny Stockwood, Emilia di Girolamo - Fotografia: Vittorio Omodei Zorini - Montaggio: Lorenzo Fanfani, Tim Murrell, Marta Evry - Art Direction: Gianni Coletti, Domenico Sica - Scenografia: Francesco Frigeri - Set Decoration: Patrizia Alfonsi, Bianca Pezzati - Costumi: Alessandro Lai - Effetti speciali: Ghost SFX - Formato: Color, serie tv in 8 episodi - Durata: 60' ogni episodio.
Cast: Dustin Hoffman, Richard Madden, Guido Caprino, Giorgio Caputo, Stuart Martin, Tatjana Nardone, Annabel Scholey, Valentina Bellè, Ken Bones, Alessandro Sperduti, Michael Schermi, Daniel Caltagirone, Lex Shrapnel, Sarah Felberbaum, Andrea Bruschi, Gerolamo Alchieri, Frances Barber, Fortunato Cerlino, Alessandro Preziosi.
---
---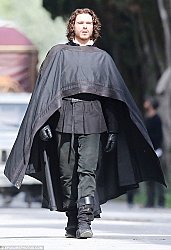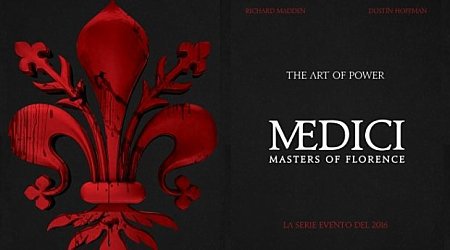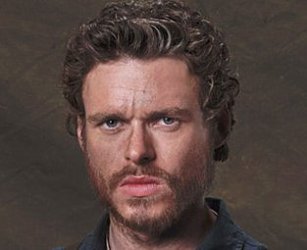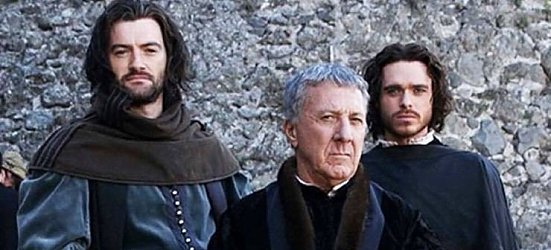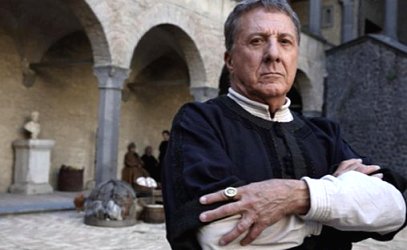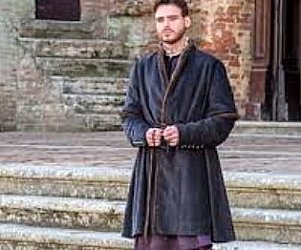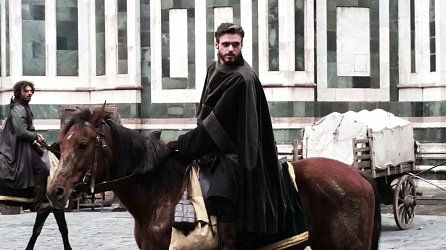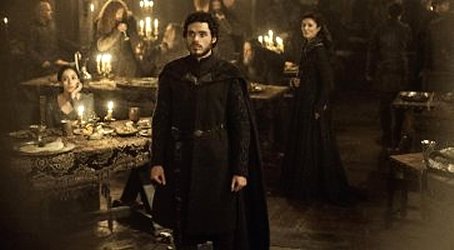 Trama e commenti: tvblog.it - optimaitalia.com - paolomarzola.com - movieplayer.it - it.wikipedia.org: «I Medici (Medici: Masters of Florence) è una serie televisiva anglo-italiana, creata da Frank Spotnitz e Nicholas Meyer, che descrive l'ascesa della famiglia Medici, casata borghese a capo della città di Firenze durante il Rinascimento. Sarà diffusa in Italia dalla Rai nell'autunno del 2016. La serie si incentra sulla storia della famiglia fiorentina dei Medici, e si ambienta nel XV secolo, nella città di Firenze. Protagonista è Cosimo de' Medici (interpretato dallo scozzese Richard Madden), che nel 1434 fu eletto gonfaloniere della città, andando a costituire una signoria (anche se solamente de facto)».
luxvide.it: «Firenze, 1429. Giovanni de' Medici, grazie all'accordo stipulato con il Papato vent'anni prima, ha trasformato la sua banca di famiglia in una potenza economica senza eguali. Quando Giovanni viene misteriosamente assassinato, i suoi figli, Cosimo e Lorenzo, sono costretti ad affrontare numerosi nemici che complottano contro il potere dei Medici. Primo fra tutti c'è Rinaldo Albizzi, capo di una fazione di nobili, che si oppone non solo all'ascesa della classe media, favorita dai Medici, ma anche alla visione che Cosimo ha della città, dal punto di vista artistico e architetturale, in quanto Cosimo in quel periodo era mecenate di grandi artisti come Donatello e Brunelleschi. Anche all'interno della stessa famiglia Medici mantenere la pace non era cosa facile. Lorenzo e Cosimo hanno un temperamento opposto, e il matrimonio di Cosimo con Contessina De Bardi - nato come un'alleanza politica ma poi maturato in un formidabile legame - viene messo a dura prova durante l'esilio di Cosimo a Venezia. È a Venezia infatti che Cosimo conosce Maddalena, una bellissima schiava che diviene sua amante e madre di un suo figlio illegittimo. Nel frattempo, si sviluppa il mistero sulla morte di Giovanni e sul suo assassino, e un nuovo nemico appare all'orizzonte: il banchiere rivale Pazzi. ...».

Plot Summary, Synopsis, Review: IMDb - variety.com - serieit.altervista.org - dailymail.co.uk - allocine.fr - biglight.com: «Medici: Masters of Florence is a political, family drama set in Florence in the early 15th century. Cosimo de' Medici (Madden) finds himself at the helm of his supremely wealthy, banking dynasty family, when his father, Giovanni (Hoffman) dies suddenly. However Cosimo is concealing a dangerous secret – Giovanni was murdered. Now Cosimo must unearth his killer in order to protect the wealth and power of the family. Such wealth and power has elevated the family to a status equal to the nobility, much to the distaste of many of Florence's old noble families. It has also brought much political and social influence to the Medici. However the family is unique in that they are neither nobility nor commoners; they are the new "middle class". Aided by his brother, Lorenzo de' Medici (Martin) and his trusted servant, Marco Bello (Caprino), Cosimo searches for his father's killer. Top of his list of suspects is arch-enemy, Rinaldo Albizzi (Shrapnel), his one-time friend. Cosimo must also strive to maintain his father's financial legacy, but his ambitions are vastly different from his father's. Drawn to art and architecture, Cosimo embarks on the completion of the Duomo. His love of art will herald the birth of the Renaissance».
---
---