---
---
---
Dragon Warriors
2014, regia di Maclain Nelson, Stephen Shimek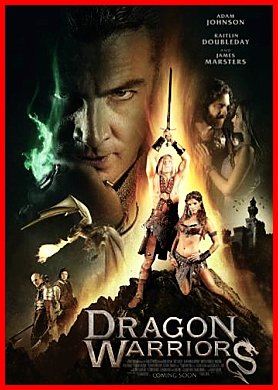 Scheda: Nazione: USA - Produzione: Escapology, Dragon Warrior - Soggetto: Maclain Nelson, Stephen Shimek - Sceneggiatura: Maclain Nelson, Stephen Shimek - Fotografia: Cammon Randle - Montaggio: Kristi Shimek - Art Direction: Gabe Casdorph - Scenografia: Jonas Sappington - Costumi: Clare Nelson - Musiche: Robert Allen Elliott - Effetti speciali: Clark Edmunds, Maclain Nelson - Formato: Color - Durata: 90'.
Cast: James Marsters, Kaitlin Doubleday, Luke Perry, Clare Niederpruem, Adam Johnson, Maclain Nelson, Jake Van Wagoner, Erik Denton, Shannon Engemann, Lauryn Kent, Jake Suazo, George Nelson, Leslie Nelson.
---
---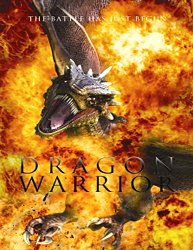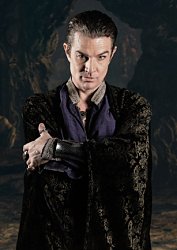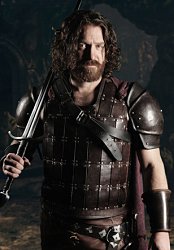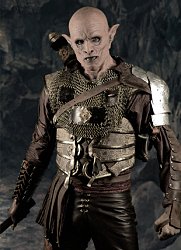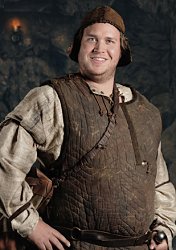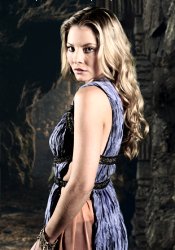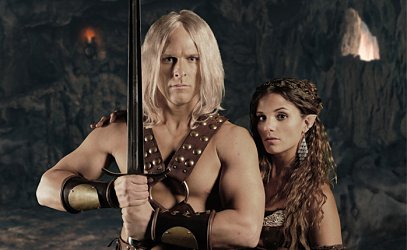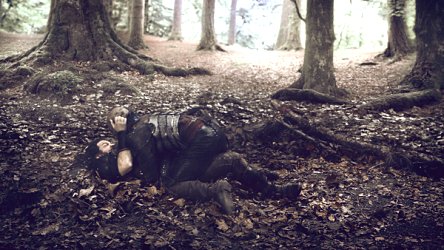 Plot Summary, Synopsis, Review: IMDb - allmovie.com - thefilmcatalogue.com - spielfilm.de - behance.net - tenkarstavern.com - facebook.com - highlandfilmgroup.com - kickstarter.com: «In Dragon Warriors, we combined what we love about classic fantasy films of the 80's with the amazing CGI elements of the epic films of today. The film has everything you could ask for in a fantasy film - dragons, warriors, orcs, bounty hunters, goblins, wizards, elves, witches, gorgeous maidens in distress, loyal manservants, beautiful princesses, romance, true love, betrayal, magic, a steam powered Juggerwagon, seductive water nymphs, action, comedy, trolls, a giant creature we made up called the Garnack, a celebrity cameo from someone you never thought would do a fantasy movie, and best of all, the amazing James Marsters (Buffy the Vampire Slayer, Angel, Smallville) plays the lead villain! I know right? This independent full-length feature film (90 minute runtime) was shot entirely on a green screen stage and all of the backgrounds are 100% created digitally. It is rare for an independent film to take on such a task so we need your help. Great News! Unlike most Kickstarter projects, we have already completed shooting the film, we just need your help with the final, very difficult steps of post production. We need to finish all of the Visual Effects, Music, and Sound. This is a HUGE undertaking. But as you can see from the trailer, we are on track to deliver a great product, we just need the last piece of funding to complete what we set out to do!».
IMDb: «An evil wizard, Lord Tensley, seeks the hand and heart of the beautiful princess, Lady Ennogard. When she refuses, he locks her away and releases a deadly dragon, which he controls, to terrorize the land. He vows that, until she accepts his love, his dragon will destroy all who dare display any sign of love throughout the kingdom. Desperate to end the tyranny, she sends an enchanted dragonfly with a mission to find a true "Dragon Warrior" who is fit to release her from her captor and stop the destruction of the dragon. Meanwhile a young warrior, Camilan, braves the attacks of the Dragon and plans to marry his true love, the elf princess Larec. But his parents refuse to give their blessing, as marrying outside of their race would forfeit the family birthright. His only hope is to find a wife for his estranged older brother Ramicus, a rogue bounty hunter. But convincing the wild-hearted Ramicus to settle down and secure the family's inheritance seems a feat as impossible as any heroic quest. Camilan reunites with his brother with the hope that he will be able to soften his heart. His attempts are in vain until Lady Ennogard's dragonfly reaches their camp and relays her call of distress. Enamored by her beauty and lured by the promise of wealth, Ramicus agrees to take on the heroic task. So Ramicus and his Orc sidekick Shokdor, and Camilan and his loyal squire Samton, set off on a journey to rescue Lady Ennogard and put an end to the dragon and the evil reign of the powerful Lord Tensley» (by Anonymous).
---
---