---
---
---
Maleficent
2014, regia di Robert Stromberg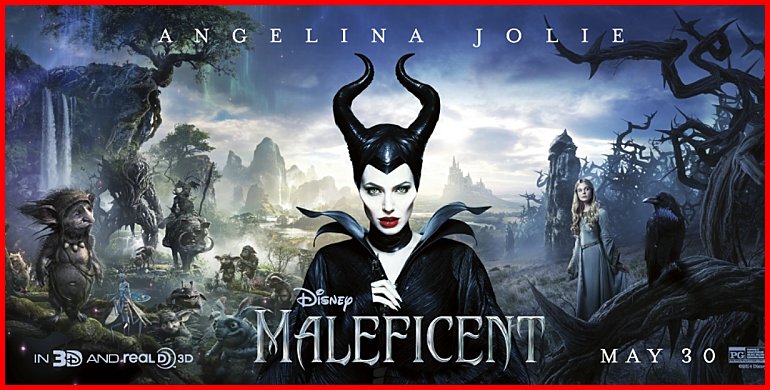 Scheda: Nazione: USA - Produzione: Moving Picture Company, Roth Films, Walt Disney Pictures - Distribuzione: Walt Disney Pictures - Soggetto (dalla fiaba La bella addormentata nel bosco): Charles Perrault, Fratelli Grimm - Sceneggiatura: Paul Dini, Linda Woolverton, John Lee Hancock - Fotografia: Dean Semler - Montaggio: Chris Lebenzon, Richard Pearson - Art Direction: Frank Walsh, David Allday - Scenografia: Gary Freeman, Dylan Cole - Set Decoration: Lee Sandales - Costumi: Anna B. Sheppard - Musiche: James Newton Howard - Effetti speciali: Charlie Graovac - Formato: Color - Durata: 97'.
Cast: Angelina Jolie, Elle Fanning, Brenton Thwaites, India Eisley, Juno Temple, Miranda Richardson, Sharlto Copley, Sam Riley, Imelda Staunton, Lesley Manville, Hannah New, Kenneth Cranham, Isobelle Molloy, Michael Higgins, Ella Purnell, Jackson Bews, Vivienne Jolie-Pitt.

---
---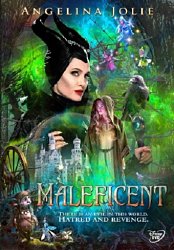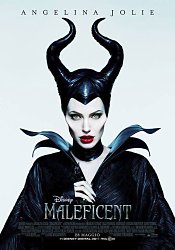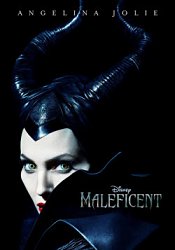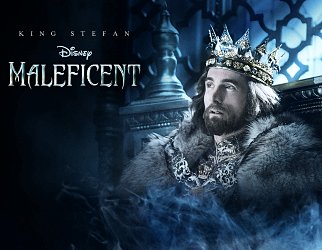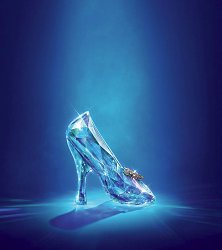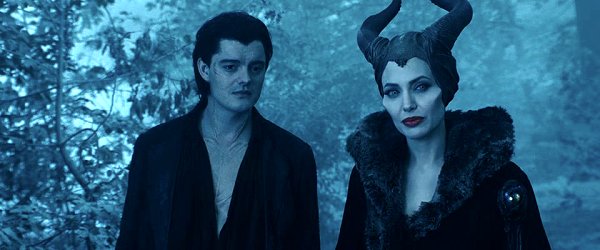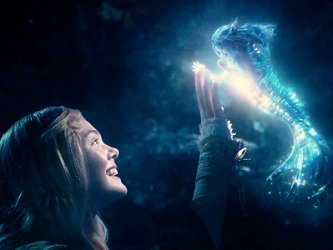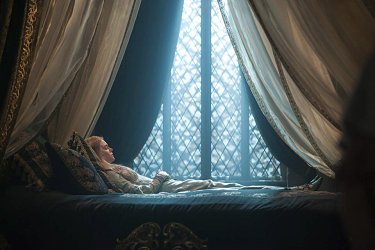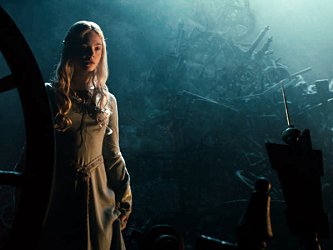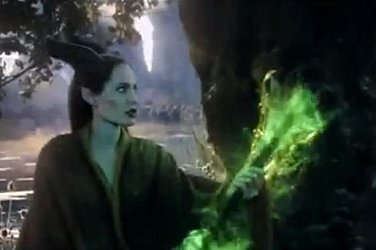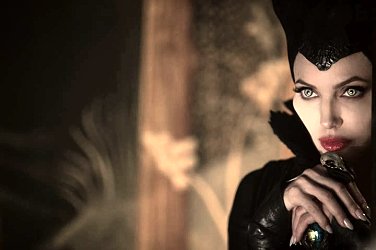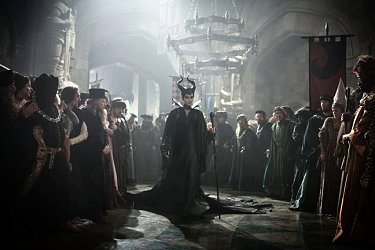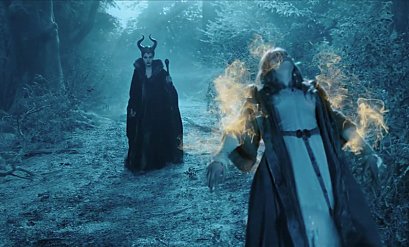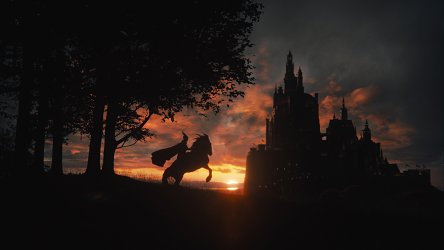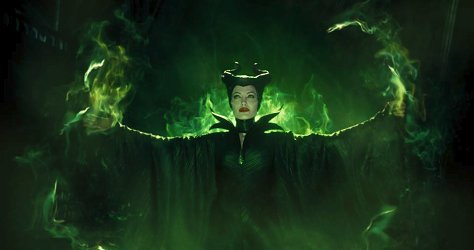 Trama e commenti: it.wikipedia.org - movieplayer.it - facebook.com - filmtv.it - filmup.leonardo.it - cultura.panorama.it - comingsoon.it - thespacecinema.it - antoniogenna.net - mymovies.it: «Un odio atavico separa i due regni confinanti, quello degli uomini e quello della Brughiera, abitato da fate e creature incantate. È in questo territorio magico che vive la piccola Malefica, in pace con tutti. Ed è qui che fa la conoscenza di Stefano, ragazzino suo coetaneo, abbastanza curioso e coraggioso da spingersi dove gli uomini non si spingono mai. La loro amicizia, man mano che crescono, lascia il posto all'amore, ma, quando a Stefano si presenta l'occasione di diventare re, egli non esita a tradire l'amata, ferendola nel modo più grave e scatenando in lei l'ira e il proposito di vendetta. Ne farà le spese la neonata Aurora, figlia di re Stefano e della regina, sulla quale Malefica scaglierà la nota profezia. Ma questa non è la storia della Bella Addormentata bensì quella di Malefica, la storia di una vittima che, da grande, troverà il modo di superare il male che le è stato inflitto da chi amava. Era il 1959 e, dopo Biancaneve e Cenerentola, la Disney tornava a cimentarsi con una fiaba tradizionale, questa volta con un budget mai visto fino ad allora per un film animato. I tocchi da maestro si sono rivelati due: il disegno degli sfondi, firmato Eyvind Earle, e il personaggio della fata cattiva, quella non invitata al battesimo, che si presenta tra le fiamme per mettere un'oscura parola fine alla festa. Oggi, sono proprio quegli elementi a fare il film di Robert Stromberg, production designer premio Oscar, che della fedeltà all'immagine originale fa un punto di forza della sua opera, oltre che dell'opzione per un'estetica fantasy, che dona al film una personalità apprezzabile e una cornice medievale che riprende in qualche modo le linee gotiche del '59. Ma la magia, in questa occasione, la porta interamente Angelina Jolie, incarnazione a dir poco perfetta della cattiva disneyana, anche e soprattutto nelle sfumature. Ciò che può invece lasciare perplessi, di primo acchito, è la trasformazione di una figura nata per incutere il terrore, portatrice di una cattiveria indicibile, perpetrata per giunta sulla pelle dell'innocente per antonomasia (un essere umano appena nato e senza colpe), in una fata madrina dai tratti elegantemente dark, onnipresente, prudente e affezionata, financo spiritosa. Fermo restando che la stessa versione di Perrault e poi dei Grimm addolcisce di molto la fiaba nerissima messa alle stampe da Basile, la ragione di questo colpo di coda potrebbe...» (Marianna Cappi).

Plot Summary, Synopsis, Review: IMDb - rottentomatoes.com - filmstarts.de - monstersandcritics.com - telegraph.co.uk - comingsoon.net - ew.com - metacritic.com - screenrant.com - abandomoviez.net - allmovie.com: «Robert Stromberg's Maleficent stars Angelina Jolie stars as the title character, who, as a teenager, is a powerful and respected winged fairy helping to rule a magical land full of strange creatures. Her homeland borders a country that is populated by humans and run by the cruel King Henry (Kenneth Cranham). One day, Henry's son Stefan (Jackson Bews) traipses into the fairy's land and meets Maleficent, causing the two crazy teens to fall into forbidden love. Year later, Henry seeks to take over the magical land next to his kingdom, but is thwarted in battle by Maleficent. He demands revenge, and eventually his now-grown son Stefan (played as an adult by Sharlto Copley) succeeds by betraying the fairy and clipping her wings. In response, an infuriated Maleficent swears revenge on Stefan; she gets her chance when the prince becomes king and has his first child, a daughter named Aurora (Elle Fanning) -- as Sleeping Beauty fans will remember, Maleficent curses her to fall into a death-like sleep after pricking her finger on a spinning wheel on her 16th birthday. Stefan demands that all of the spinning wheels be collected, and orders his daughter to be secretly raised in the woods by three good-hearted but dim-witted fairies, who will return her to him the day after her 16th birthday. However, Maleficent refuses to stay away from Aurora and ends up developing maternal feelings for the girl, eventually inspiring her to try to undo the curse she placed upon the princess» (Perry Seibert).

Approfondimenti: Movie Review
Il sito italiano del film - Il sito americano del film
Conosciuto anche con i titoli: Maléfica; Maléfique; Demóna.

La bella addormentata nel bosco (Sleeping Beauty), 1959
---
---