---
---
---
THE WARRIOR AND THE WOLF
(Lang Zai Ji)
2009, regia di Zhuangzhuang Tian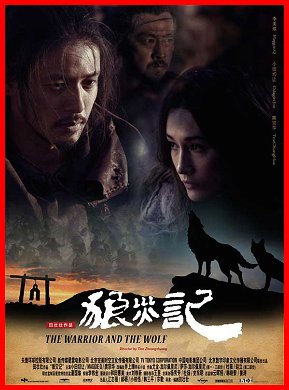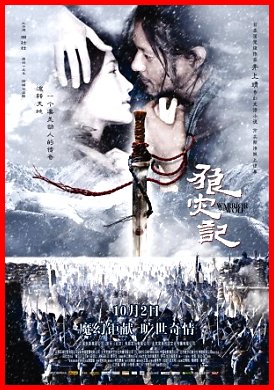 Scheda: Nazione: Cina-Hong Kong-Giappone-Singapore-USA - Produzione: China Film Group, EDKO Films, TV Tokyo, BDI Films Inc., Focus Features, Sky Eagle Worldwide Holdings, Mediacorp Raintree Pictures, Perfect World Culture, Ogura Jimusyo Co. - Distribuzione: EDKO Films, Fortissimo Films, Mediacorp Raintree Pictures, Saigon Movies Media, IPA Asia Pacific, Focus Features, Golden Village Pictures - Soggetto: Yasushi Inoue - Sceneggiatura: Zhuangzhuang Tian - Fotografia: Wang Yu - Montaggio: Wenders Li - Scenografia: Weixin Liu - Costumi: Emi Wada - Musiche: Wei Du, Evgueni Galperine, Sacha Galperine, Li Zhao - Effetti speciali: Mark Garbarino's Funhouse Make-Up Efx - Formato: Color - Durata: 104'.

Cast: Maggie Q, Jô Odagiri, Chung Hua Tou.
---
---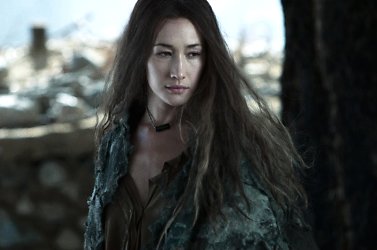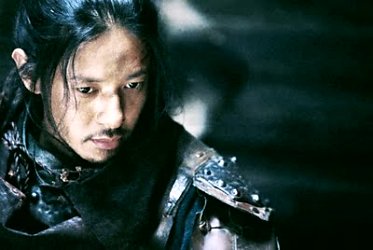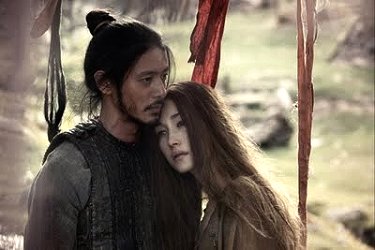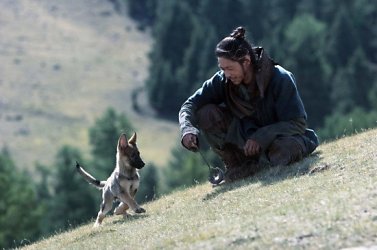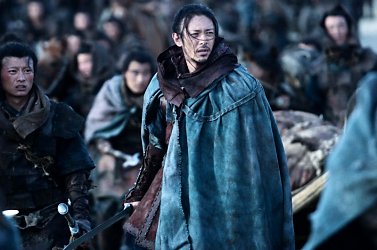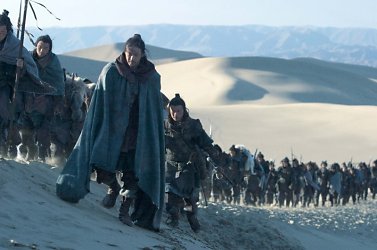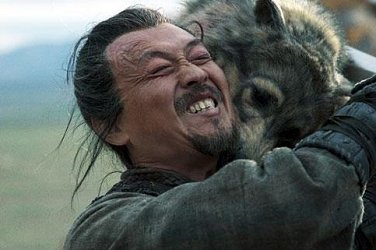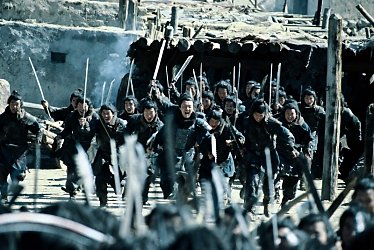 Trama e commenti: cinematografo.it - movieplayer.it - mymovies.it - close-up.it: «Il generale Zhang (Tou Chung-hua) è impegnato in una lunga campagna militare contro le tribù che minacciano il fronte occidentale della Cina. Nel suo peregrinare incontra il pastore Lu (Joe Odagiri) e intravedendo in lui il potenziale di un grande ed eroico guerriero lo nomina suo vice. Ma Lu soffre la violenza della guerra e il rapporto con il suo generale diviene sempre più profondo legato da un'amicizia virile. In seguito ad eventi drammatici Lu sarà costretto a guidare la ritirata dell'esercito, che troverà riparo dal terribile inverno nel villaggio abbandonato di Harran, villaggio avvolto da un oscuro mistero. Tian Zhuangzhuang porta sullo schermo un wuxiapian (film di cappa e spada cinese) particolare e decisamente svincolato dagli schemi canonici del genere. Il film è un imperante affresco morale sul rapporto uomo-bestia. Al centro della vicenda persiste, ridondante, il sovente e continuo mutamento del protagonista che lentamente si trasforma prima interiormente e poi fisicamente. La trasformazione interiore è ben esemplificata, nella prima parte del film nella lenta adesione alla violenza del protagonista, educato ed addestrato alla brutalità e alla morte dal suo generale, mentre quella esteriore trova spazio nella figura della giovane donna Harran, che diventa, per l'uomo, guida alla scoperta del piacere, della lussuria e della vita. Il film è, quindi, il racconto di una lenta, ma inesorabile metamorfosi che porta il giovane protagonista a perdere, strada facendo, ogni forma di compassione (perdita, questa, che raggiunge il suo acme metaforico quando egli lascia morire nella totale indifferenza il cucciolo di lupo che pure aveva sino a quel momento allevato con amore) o di affetto. Centro del discorso è quindi l'analisi di pulsioni quali la paura, la passione, il coraggio e la vendetta, che emergono attraverso un continuo susseguirsi di forti immagini simboliche come il sangue, la morte e il sesso. L'immagine più forte è però la figura del lupo, animale feroce e fiero con tutto il suo retaggio che pesca a piene mani nel mito della cultura popolare che, nella sua monogamia, simboleggia anche l'unità familiare. Si viene, così, a sviluppare una dimensione dicotomica che esplode nel finale nel confronto tra la donna lupo e il generale. Confronto dai risultati scontati. Purtroppo a complicare la fruizione del film permane una costruzione temporale che tende a risultare poco chiara nello sviluppo narrativo, soprattutto nel finale, dove risulta complicata la comprensione della storia. A questo positivamente si oppone una rappresentazione cruda e livida della vita fatta di gesti brutali e selvaggi, esemplificativa a riguardo la scena di sesso ripetuta ad oltranza che via via perde il suo lato barbaro per qualcosa di diverso, di umano» (Nicola Lazzerotti).

Plot Summary, Synopsis, Review: IMDb - en.wikipedia.org - beyondhollywood.com - allmovie.com - rottentomatoes.com - tiff.net: «A father figure in contemporary Chinese cinema, controversial avant-garde auteur Tian Zhuang Zhuang is back with a rewarding work of fearless art. A departure from his free-spirited early works and the cautious intimacy of his later films, The Warrior and the Wolf is the captivating adaptation of a short story by the prolific Japanese writer Yasushi Inoue. In the Era of the Warring States, before the unification of China, thousands of soldiers are dispatched to fight the enemy and conquer nomadic tribes. Sent to remote regions at the edges of the known world, the soldiers encounter many adversities, and the brutal challenge of survival often brings out the worst human instincts. But valiant Lu Chenkang (Joe Odagiri) belongs to a different breed. He is brave, loyal and extremely skilled in the art of war. Nevertheless, he is kind-hearted and averse to murder. Though he has a pet wolf cub, he keeps his own animal instincts at bay. When his commander and friend, General Zhang Anliang (Tou Chung-hua), is badly wounded just before the incipient winter, Lu takes over command of the troops. Forced to find shelter in the village of the mysterious Harran tribe, he discovers a beautiful young woman (Maggie Q) hiding in his refuge. A widow shunned into solitude, she has a fierce personality and fights Lu in every way she can before surrendering to his passionate embrace, having fallen for him against her better judgement. She seems to possess the strange ability to take his mind to a place where memories collide with dreams and legends – a place where humans were once wolves. The convincing performances of Maggie Q and Odagiri – two of today's most beloved Asian stars – bestow a touch of modernity to this epic tale of wild humanity. Painted with a wide palette of emotions by a master of cinema, the story unfolds at a quiet, pensive pace that stands in stark contrast with the violence of the battle scenes. Aesthetically thrilling and wonderfully passionate, The Warrior and the Wolf is a treat for the eye and an enthralling journey into a magical past» (Giovanna Fulvi).

Approfondimenti: Movie Review
Conosciuto anche con il titolo: Le guerrier et Wolf.
scheda a cura di Lorenza Cervellera
---
---