---

MYSTERY IN DRACULA'S CASTLE
1972, regia di Robert Totten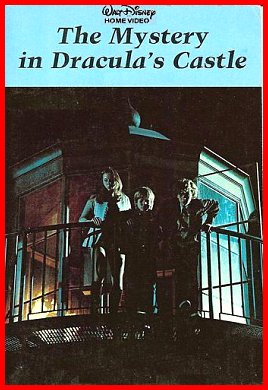 Scheda: Nazione: USA - Produzione: Walt Disney Productions - Distribuzione: NBC (National Broadcasting Company), Buena Vista Pictures - Sceneggiatura: Sue Milburn - Fotografia: Charles F. Wheeler - Montaggio: Hugh Chaloupka - Art Direction: Malcolm C. Bert, John B. Mansbridge - Scenografia: John A. Kuri - Set Decoration: John A. Kuri - Costumi: Chuck Keehne - Musiche: Richard Shores - Formato: Color - Durata: 91'.
Cast: James T. Callahan, John Fiedler, Clu Gulager, Mariette Hartley, Scott C. Kolden, Mills Watson, Maggie Wellman, Johnny Whitaker.
---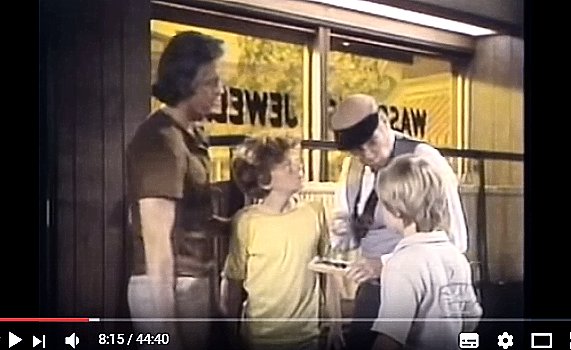 ---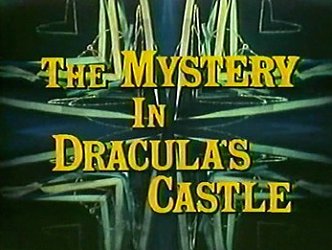 Bran Castle, il castello di Vlad Tepes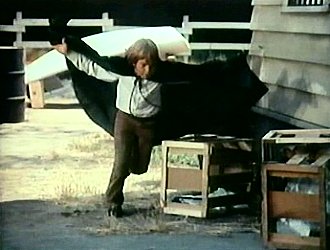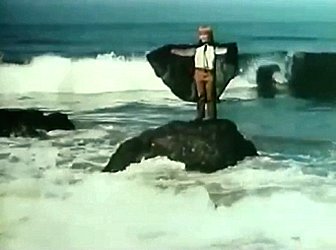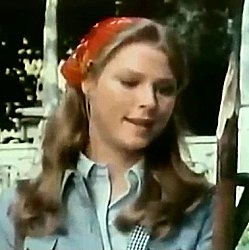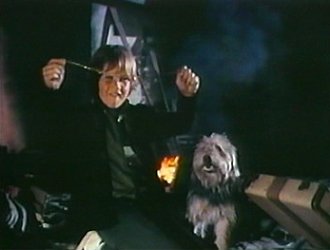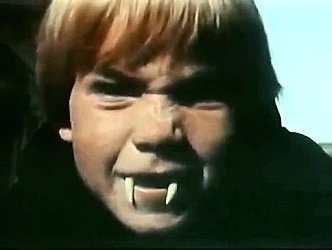 Plot Summary, Synopsis, Review: IMDb - taliesinttlg.blogspot.it - goodreads.com - tcm.com - monsterhuntermoviereviews.com: «Mystery in Dracula's Castle initially focuses on Alfie Booth's (Whitaker) irritating obsession with making a terrible movie about Dracula. His little brother, Leonard, and his mom (Polaroid commercial hottie Mariette Hartley) are spending the summer at the beach so that mom can work on her book. Though Alfie is peeved that he has to leave his best friend back in the city, once he's at the beach getting mixed up with jewel thieves, a klepto dog, and a nubile teenage babysitter, you can damn sure bet that once summer is over, he's counting the days until the next summer and the onset of puberty! It's Alfie's pathetic attempts at being a budding Roger Corman that bring him to the lighthouse that is serving as the hideout for a pair of crooks who are holding a necklace worth $100,000. Alfie demonstrates a low budget filmmaker's opportunistic, if not entirely artistic, eye by declaring that the lighthouse would be the perfect location for Dracula's castle. (You can't help but feel though that there's just something about a structure whose purpose is to house a mammoth light in a room of glass that doesn't seem like it would have the proper atmosphere for a vampire. Clu Gulager and his ugly partner? Yes. A skulking Bela Lugosi? Not so much.) Clu is not too amused that these brats are shooting their summer blockbuster inside his lair and does what any self-respecting criminal would do in That 70s Disney – he drives them back to their mom and complains about their lack of supervision! This leads to the best development in the movie, the hiring of the sheriff's teenage daughter, Jean, to babysit the boys for the rest of the summer. Alfie is a bit irritated by this as he feels this could put a crimp in his directing chores, but is quickly sold on it once it becomes apparent that Jean has no problem slipping into a bathing suit for a location shoot at the lighthouse of all places! ...».
---
---