---

Avenging Disco Vampires
2001, regia di Daniel Frazier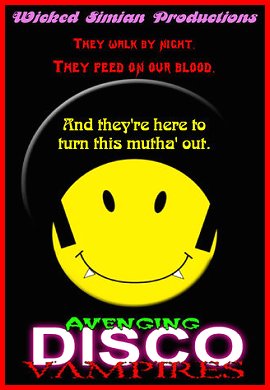 Scheda: Nazione: USA - Produzione: Produced by Rick Couch, Bill Farro, Daniel Frazier, Derrick Hughes, Christopher Marksberry, Jarrett Tate, Carus Waggoner - Soggetto: Jarrett Tate - Sceneggiatura: Jarrett Tate - Fotografia: Derrick Hughes - Montaggio: Christopher Marksberry - Musiche: Chris Dunnett - Effetti speciali: Rick Couch, Carus Waggoner - Formato: Color.
Cast: Jarrett Tate, K.C. Jacobs, Carus Waggoner, Tom Horn, Kelly Corwin, Amy Dreffer, Laura Ecker, Togger Akin, Joshua P. Beshears, Vince Beshearsm Tara Borejka, Jason C. Brown, Jason Canterbury, Rick Couch, Jeanine Rae Elmore, Diana L. Ford, Derrick Hughes, Nancy Hughes, Jennifer Kendall, Gene P. Klump, Micheal Lander II, Helen Ann Luther, Howard E. Martin, Aaron Sams, Michael Schneider, Aaron M. White.
---
---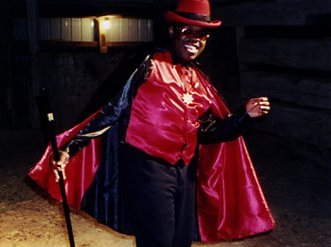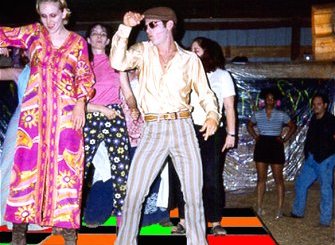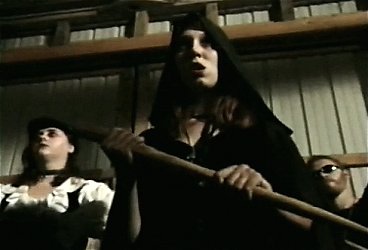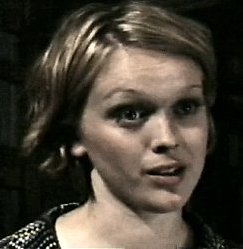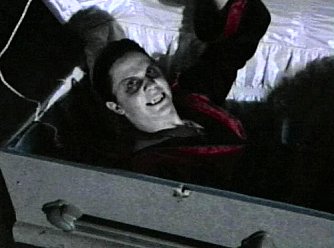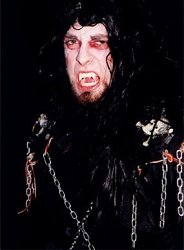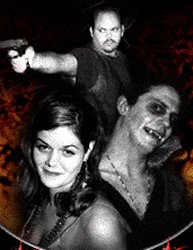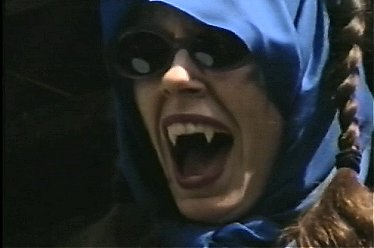 Plot Summary, Synopsis, Review: IMDb - moviesquares.com - quickfilms.org - vimeo.com - myspace.com/avengingdiscovampires - flixster.com: «Jacob and Frank Caesar, two murderous fugitives, have chosen the secluded woods surrounding Rabbit Hash, Kentucky, to bury their latest victim. One shallow grave stands between them and freedom. They ...(read more) had no idea what they were about to get into. In Rabbit Hash, when the sun goes down, the temperature raises. Deep inside this forest, the last remnants of the 1970's - a disco called "The Funk Haven" - languishes. It is the last refuge for the polyester-clad lounge lizards of the bygone decade. But, there is one more thing more terrifying than disco in the new century: they are also VAMPIRES! Tonight at midnight, the Master Disco Vampire, Desmodus, will return to lead his minions to the Vampire Promised Land. However, Rabbit Hash is home to a second clan of vampires called The Crypts. This modern Gothic vampire clan plans to wipe out the Disco Vampires, assassinate Desmodus upon his arrival and begin their conquest of the Vampire Promised Land. Watch as Jacob and Frank battle these fang bearing foes with the assistance of a deranged vampire hunter!» (Jarrett Tate).
---
---