---

Octane
2003, regia di Marcus Adams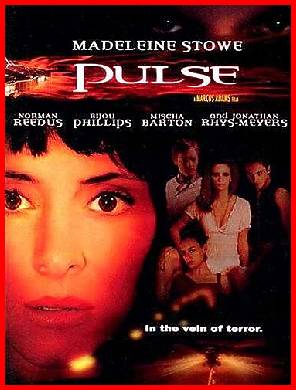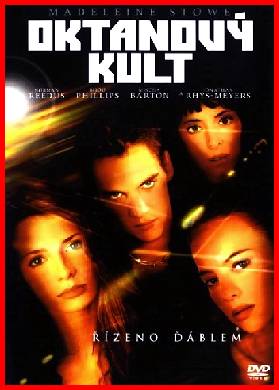 Scheda: Nazione: GB-Lussemburgo - Produzione: Four Horsemen Films, Random Harvest Pictures, Deluxe Productions, Monogram Pictures Corporation - Distribuzione: Monogram Pictures Corporation - Soggetto: Stephen Volk - Sceneggiatura: Stephen Volk - Fotografia: Robin Vidgeon - Montaggio: Trevor Waite - Art Director: Teresa Weston - Costumi: Stewart Meachem - Musiche: Simon Boswell, Orbital - Effetti speciali: Moving Picture Company, SFX Factory - Formato: Color - Durata: 87' (91').
Cast: Madeleine Stowe, Norman Reedus, Bijou Phillips, Mischa Barton, Jonathan Rhys-Meyers, Leo Gregory, Amber Batty, Jenny Jules, Patrick O´Kane, Martin McDougall, Shauna Shim, David Menkin, Nigel Whitmey, Samuel Fröler, Stephen Lord, Dean Gregory, Sarah Drews, Raffaello Degruttola, Glenn Wrage, Monika Hudgins, Emma Drews, Tom Hunsinger, Sam Douglas.
---
---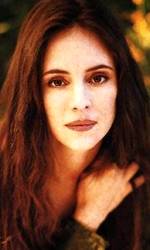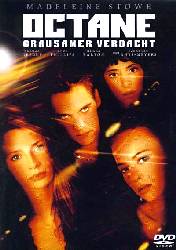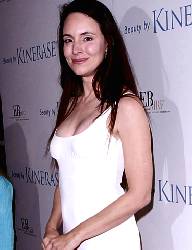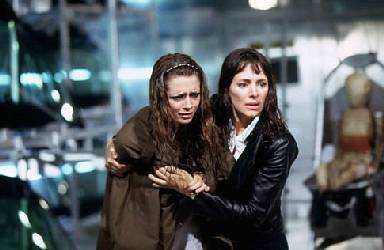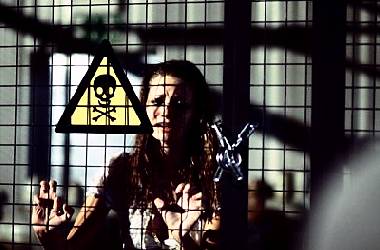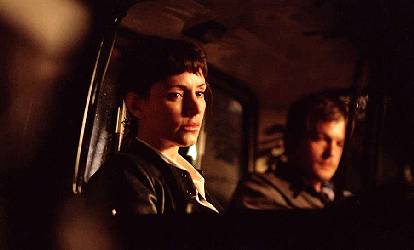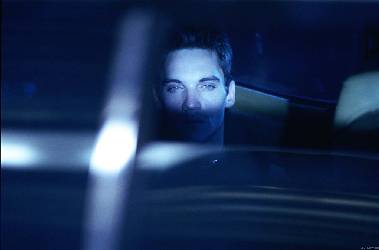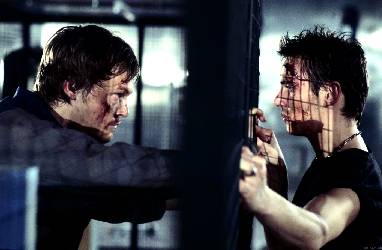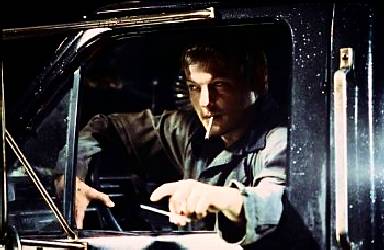 Trama e commenti: mymovies.it - it.wikipedia.org - xinematica.blogspot.com - unilibro.it - libreriauniversitaria.it - latelanera.com - film.it: «Dall'acclamato regista di "Long time dead", Marcus Adams, un avvincente ed originale thriller ricco di azione e di suspence dove il bene ed il male si scontrano in un terribile e pericoloso viaggio verso il nulla. Stanca e stressata la giovane mamma single Senga pensa che i suoi occhi le stiano giocando un brutto scherzo quando inizia ad avere delle strane e sconvolgenti visioni lungo una scura e desolata autostrada. In realtà questo è solo il preludio ad un terrificante incubo che inizia quando la sua giovane e ribelle figlia Natasha scompare con un misterioso autostoppista. Da questo momento un vortice di misteri, visioni e incontri inquietanti trascinerà madre e figlia fino all'incubo finale!».

Plot Summary, Synopsis, Review: IMDb - vampire-world.com - moria.co.nz - variety.com - bbc.co.uk - movie-gazette.com - efilmcritic.com - eofftv.com - abandomoviez.net - obscurehorror.com - reelfilm.com - vampyres-online.com: «On a lonely freeway late one night, Senga (Madeleine Stowe) and teenage daughter Nat (Mischa Barton) have a long journey home ahead of them. As they travel through the darkness they encounter a series of surreal sights - a vacation couple photographing the debris of a car crash, a baby crawling in the middle of the highway, and a tow-truck driver (Norman Reedus) trawling the night waiting for accidents to happen. Breaking from their trip and its nightmarish visions, they meet a mysterious backpacker at a rest stop (Bijou Phillips) who entices Nat away with the promise of freedom and a new life with a young blood-lusting cult, whose sexy charismatic leader, "The Father" (Jonathan Rhys Meyers), possesses supernatural powers. With her maternal instincts kicked into overdrive, Senga gives chase into a deranged world where she must confront nightmares from her past in order to save her daughter. ... With its great camerawork, magnificent soundtrack and very stylish pictures, I rather liked the movie. The story too, was quite interesting and reminded me at first of The Vanishing (1993) with Kiefer Sutherland. One does never know, if this is really happening and Senga (Madeleine Stowe) is part of an obscure conspiracy, or if those occurences aren't just imaginations of an always stressed mother who eats pills like candies. Another rather interesting occurence, are those allusions by "The Father", the charismatic cultis-leader, on Sengas past. However, this is were the drawbacks are: From where does he know those things? This is never revealed, although it is quite important for the ongoing plot. Likewise is the metamorphosis of Senga from a slightly psychotic, mother to a sort of "Lara Croft" "fightress"… how should I say… astounding? (On the other hand, doesn't one say, that mothers become hyenas when it's about their children… who knows?) If the plot had been more worked out, something very awesome could have been done with the storyline».

Approfondimenti: Movie Review
Conosciuto anche con i titoli: Octane. Grausamer Verdacht; Pulse; Octan. O Caminho Do Mal.
---
---