---

Venerdì 13: The Baron's Bride
(Friday the 13th: The Baron's Bride)
1988, regia di Bradford May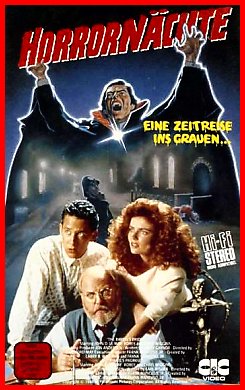 Scheda: Nazione: Canada - Produzione: Hometown Films, Lexicon Productions, Triumph, Variety Artists International, Paramount Television - Distribuzione: Paramount Home Entertainment - Creatori della serie: Frank Mancuso jr., Larry B. Williams - Sceneggiatura: Larry Gaynor - Fotografia: Rodney Charters - Montaggio: Gary L. Smith - Scenografia: Stephen Roloff - Costumi: Jennifer Stone - Musiche: Fred Mollin - Effetti speciali: Gajdecki Visual Effects - Formato: Color-B.N., film tv - Durata: 45' (60').
Cast: John D. LeMay, Louise Robey, Chris Wiggins, Tom McCamus, Kevin Bundy, Susannah Hoffmann, Diana Barrington, John Shepherd, Emma Richler, Ron Tough, Antun Percic.
---
---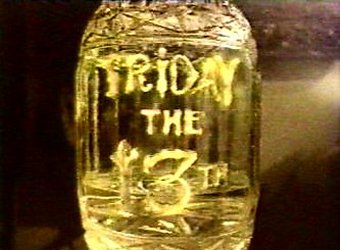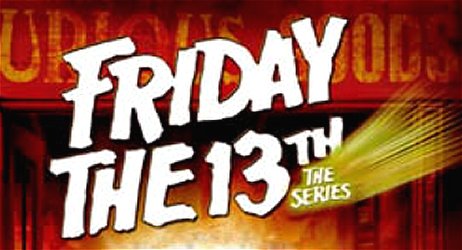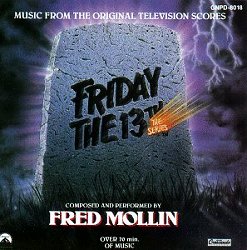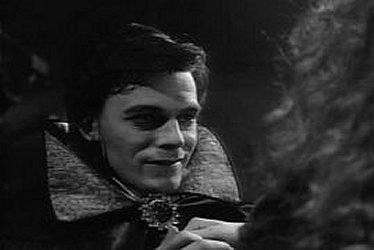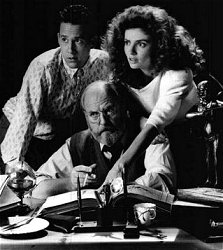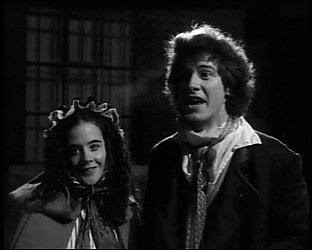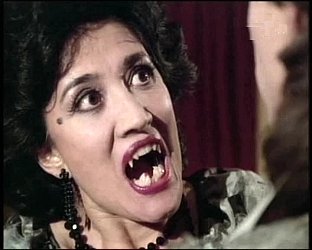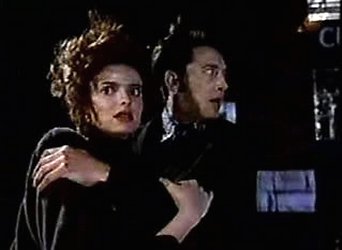 Trama e commenti: it.wikipedia.org - davinotti.com - perdido63.blogspot.com: «...Con vero piacere, nei giorni scorsi, ho scoperto il ritorno di Venerdì 13 - La serie, un telefilm canadese prodotto negli anni ottanta e usato come tappabuchi da vari network italiani, spesso nottetempo a chiusura di maratone estive dedicate al cinema horror. Snobbatissima nel nostro paese, a suo tempo qualche capitolo della serie poteva essere reperito in vhs sotto il titolo Venerdì maledetto. è il caso di ricordare che la serie TV in questione non aveva niente a che spartire con l'omonima saga cinematografica basata sugli omicidi del mostro con maschera da hockey e machete. Niente Jason Voorhees, quindi. Questo Venerdì 13 era un racconto gotico, basato su una sinistra bottega di rigattiere, "Curious Goods", proprietà dell'enigmatico Lewis Vandredi. Un diabolico negromante con la pessima abitudine di vendere ai propri clienti oggetti stregati, talismani seducenti che spesso fornivano al possessore un qualche vantaggio materiale al prezzo di gesti sanguinosi. Lewis, però, muore nel prologo della serie, e con ogni probabilità sprofonda all'inferno (di cui il suo negozio sembra essere l'anticamera). L'attività è ereditata da Micki (Louise Robey) e Ryan (John D. LeMay), i due giovani nipoti dell'antiquario che nulla sapevano dell'attività dello zio e che non si erano mai incontrati prima della sua dipartita. Con l'aiuto di Jack (Chris Wiggins), un erudito praticante della magia bianca, che in passato era stato socio di Lewis, dedicheranno le proprie vite a recuperare ogni oggetto stregato, in una caccia senza fine attraverso una galleria di spaventi d'ogni genere».

Plot Summary, Synopsis, Review: IMDb - allmovie.com - taliesinttlg.blogspot.com - tv.com - angelfire.com - tvrage.com - dvdverdict.com - ftvdb.bfi.org.uk - vampyres-online.com: «A mysterious cape has the ability to make it's wearer irresistible for women. Not a bad thing, but tere's a problem. The righteous owner of the cape is a vampire, for whom time has no barriers - he travels through the centuries. While trying to destroy the cape Mickey (Louise Robey) and Ryan (John D. LeMay) are taken back to the 19th century London. Disoriented and shunned by the citizens because of their strange clothing, they follow the vampire's bloody trail... Not so bad for a TV-serial! It's the series first time-travel episode (the series had nothing to do with Jason, but was about mystical/cursed objects instead), and they managed real fine by shooting the historical parts in black & white, which enhanced the "noir" atmosphere of the fog enshrouded London streets. The end is great: after returning to their own time, Ryan and Mickey come to the conclusion that the destitute writer whom they've met, Abraham, may have been Bram Stoker, and that the events of their meeting may have prompted him to write his famous novel The Time Travellers - Just kidding, the particular novel was Dracula».

Approfondimenti: Movie Review
Episodio 13 della stagione 1 della serie tv Venerdì 13 (Friday the 13th: The Series), conosciuta anche con il titolo: Horrornächte - Eine Zeitreise Ins Grauen.
---
---