---

Bara no Konrei
2001, regia di Hiroyuki Muto
Scheda: Nazione: Giappone - Distribuzione: Gaga Communications, Inc. & KSS. Inc. - Soggetto: ispirato al Dracula di Bram Stoker - Musiche: Malice Mizer - Formato: Color - Durata: 80'.
Cast: Klaha, Mana, Közi, Yu-ki, Terumi Nagayoshi.
---
---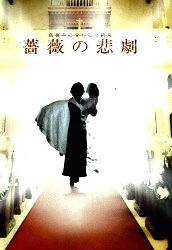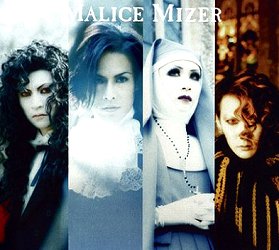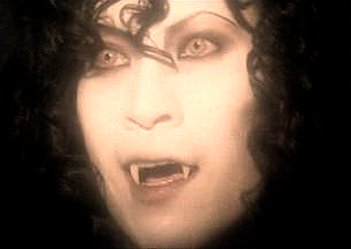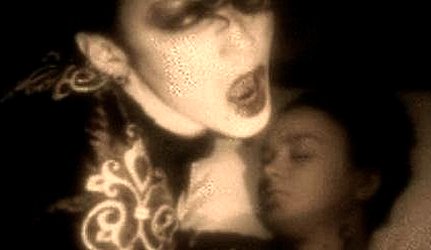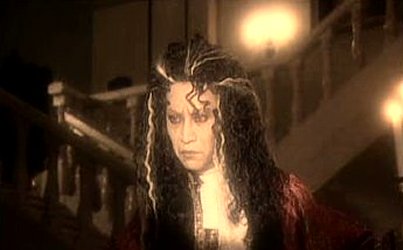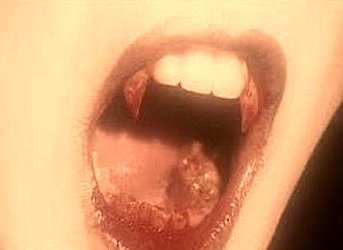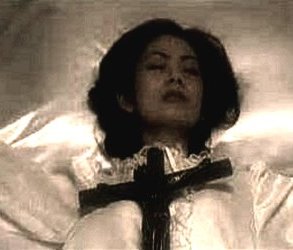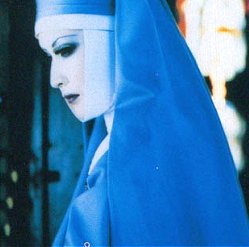 Trama e commenti: darkgothiclolita.forumcommunity.net - sognodisangue.forumcommunity.net - fromthedarkforum.forumfree.it - malicemizer/d-konrei.htm: «L'ultima pubblicazione dei Malice Mizer (oltre a l'espace DVD, che però è una "ristampa"). Si tratta del film Bara no Konrei (Bridal of Rose - Le Nozze della Rosa), che sarebbe in realtà il secondo film girato dalla band, il primo infatti è Bel Air- Verte Aile ~de l'image~, girato con Gackt, che però durava solo 30 minuti. Bara no Konrei invece è un lungometraggio in piena regola, della durata di 80 minuti, girato nello stile dei film muti d'epoca, con sottotitoli in giapponese ed inglese quando necessario. Il soggetto del film è la classica storia di Dracula di Bram Stoker, naturalmente raccontata nella versione Malice Mizer. Il conte Dracula è naturalmente interpretato dal conte Yu~ki, il suo antagonista, il "Jonathan" del romanzo di Stoker, è Klaha, mentre Közi è un vampiro solitario che lo aiuta. Mana ha i ruoli più strani: è una suora/strega che viene bruciata sul rogo, l'aiutante vampiro/a di Dracula/Yu~ki e la maîtresse di una casa di piacere. Sono uscite in contemporanea la versione VHS e DVD. In quest'ultima si trovano anche 5 minuti di riprese inedite della lavorazione del film, e come sottofondo Mayonaka ni kawashita yakusoku. è stata pubblicata una prima versione limitata, con una scatola speciale e una diversa copertina. All'interno era inclusa una croce simile a quella che Mana porta nel film».

Plot Summary, Synopsis, Review: IMDb - taliesinttlg.blogspot.it - fanfiction.net - rottentomatoes.com - qeyadose.blog.com - en.wikipedia.org: «Klaha and Cecil are set to get married. However, their wedding must be postponed because Klaha is summoned from England to Romania on business. Klaha goes to Transylvania, and arrives at the Earl of Dracula's castle, where he is staying. The Earl seems welcoming, but Klaha has strange experiences while staying there. On his arrival, he notices a painting of the Earl's deceased wife, who looks very much like Cecil. 2 nights later, the Earl agrees to buy a house in England. That same night, after having a nightmare, Klaha wakes up to see a coffin leaving the grounds. While looking for the Earl, Klaha sees the painting again, but this time, the word "Cecil" is written under it. Too late does Klaha realise that the Earl is a vampire. He immediately leaves to try to catch up with him. Meanwhile, back in London, Cecil starts having dreams about the Earl of Dracula. She confesses those dreams to Mana, disguised as a nun, who tells her to pray about it. During Klaha's stay, she, unaware that Klaha is already going back, receives a letter (seemingly in Klaha's hand, but probably written by the Earl) informing her that Klaha must stay an additional night, thus upsetting her. On the night that Klaha is returning, Közi visits Cecil to drink her blood (as he had done with other victims; a move that he regrets). The Earl, however, sees this occur, and sends Mana to stop him. After a confrontation in which she uses roses as knives, Közi demands to know why she is attacking him; Mana tells him that Cecil is "the Earl's Virgin Bride." At hearing this, Közi realises that the Earl wants to remain immortal. After a flashback which reveals their pasts (see above), Közi calls Mana a hypocrite, since she sold her soul for revenge. Mana responds, "I believe in God so I can keep my self-respect!"; hearing this, Közi leaves in anger. Several nights later, ...».
Conosciuto anche con il titolo: Bridal of Rose.
---
---