---

Edge of Darkness
2009, regia di Blaine Cade, Jason Horton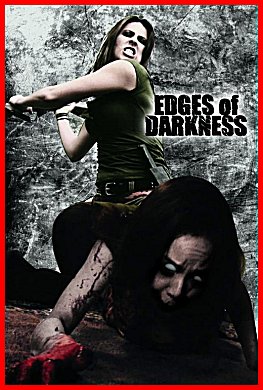 Scheda: Nazione: USA - Produzione: Zapruter Productions - Distribuzione: Anchor Bay Entertainmen - Sceneggiatura: Blaine Cade, Jason Horton - Fotografia: James L. Bills - Montaggio: Jason Horton - Scenografie: Lauren Henne - Arredamento: Blaine Cade - Costumi: Maxcy Priest - Musiche: Pakk Hui - Effetti Speciali: 1313 FX - Formato: Color - Durata: 87'.
Cast: Alonzo F. Jones, Shamika Ann Franklin, Annemarie Pazmino, Lee Perkins, Michelle Rose, Xavier Jones, Jay Costelo, Alisha Gaddis, Robert Kitchen, Wayne Baldwin, Damon Burks, Shauna Leigh Alexander,Cree Andrews, Ashton Blanchard, Jade Brookbank, John Brookbank, Blaine Cade, Christina Desiere, Adriana Donadio, Garrett Forbes, Diana Marie Foster, Lauren Rose Herschorn, Christopher Karl Johnson, Chloe Jordache, Loren Lott, Micah Grey Luke, Gerard Marzilli, Craig Oldfather, Gary Pinkston, Jay Plemons, Darren Schneider, Joseph Sun, Amanda Jane Talbot, Shweta Thakur, Addy Turner, Jason Vaughn, Eric Shaun Williams.
---
---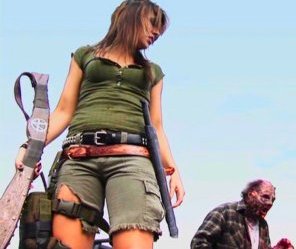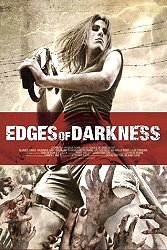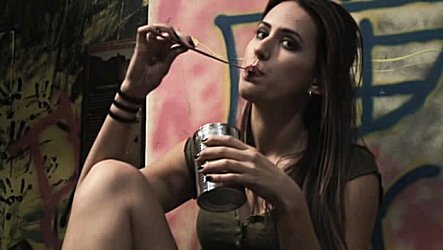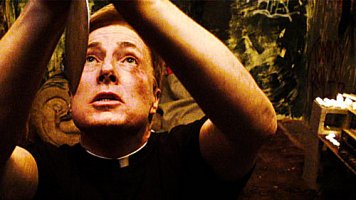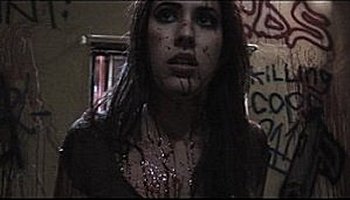 Trama e Commenti: mymovies.it - freezone-sci-fi.blogspot.com - nocturno.it - soloparolesparse.com: «Il mondo è ormai invaso dagli zombie e i superstiti sono barricati nelle loro case. In particolare seguiamo tre storie, tre vicende parallele che non si sfiorano nemmeno. La prima è quella di una ragazza, una guerriera che se ne va in giro addobbata come Lara Croft a decapitare morti viventi e si ritrova ad interagire con l'anticristo in persona. La seconda segue una coppia in una delle situazioni più classiche dell'era moderna. Lui patito di computer, non si stacca dal suo pc nemmeno nell'emergenza. La terza è legata ad una coppia di colore che ben presto scopriamo essere una coppia di vampiri superstiti».

Plot Summary, Synopsis, Review: IMDb - allrovi.com - buyzombie.com - lancefoot.net - dvdresurrections.com - horror-movies.ca - epinions.com - zombiebrew.blogspot.com - abandomoviez.net - en.wikipedia.org: «Edges of Darkness tells the tales of three groups of survivors held up in an apartment complex during a zombie apocalypse. With their food supply dwindling, a vampire couple kidnaps a young girl. They intend to bleed her slowly to survive. Of course things don't go exactly as planned. Dean, an obsessed horror writer is holed up with his neglected wife, Dana. Dean keeps his sanity by burying himself in his writing. He installs a new processor to run his computer on their limited generator power, but soon finds out there's a high price to pay. Heather, a survival nut, rescues a young mother and her son from a horde of zombies. She takes them back to the complex. However, she soon discovers the mother and son are on the run from a group of renegade priests hellbent on destroying the boy».

Approfondimenti: Movie Review
Scheda a cura di Letizia Dello Mastro
---
---