---

Kiss of the Damned
2013, regia di Xan Cassavetes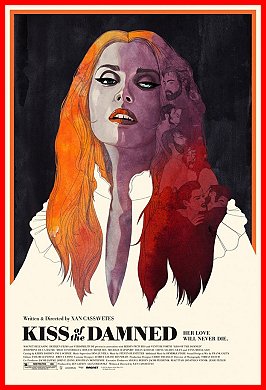 Scheda: Nazione: USA - Produzione: Deerjen Films, Verisimilitude, Bersin Pictures - Distribuzione: Magnet Releasing - Soggetto: Xan Cassavetes - Sceneggiatura: Xan Cassavetes - Fotografia: Tobias Datum - Montaggio: Taylor Gianotas, John F. Lyons - Art Director: Ian Salter - Scenografia: Chris Trujillo - Set Decoration: Daniel R. Kersting - Costumi: Audrey Louise Reynolds - Musiche: Demdike Stare - Effetti speciali: Company 3 NY - Formato: Color - Durata: 97'.
Cast: Milo Ventimiglia, Riley Keough, Michael Rapaport, Roxane Mesquida, Alexia Landeau, Josephine de la Baume, Anna Mouglalis, Peter Vack, Caitlin Keats, Jonathan Caouette, Ching Valdes-Aran.
---
---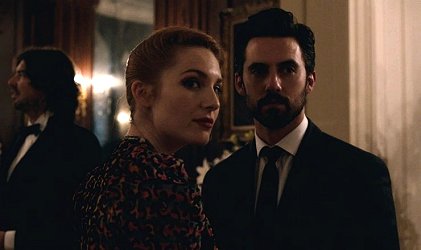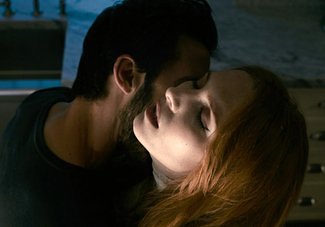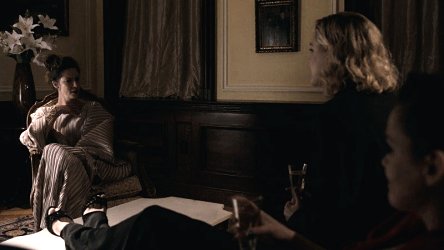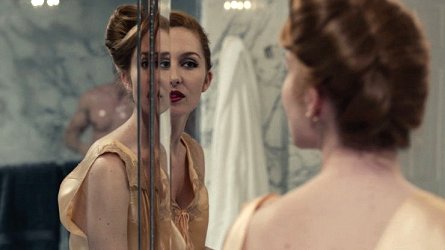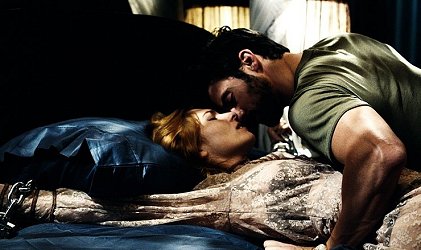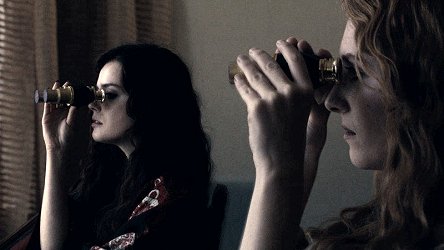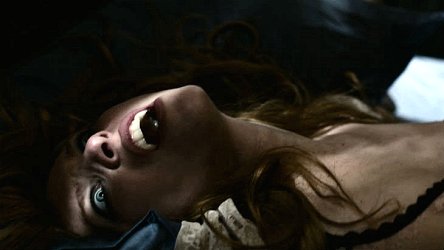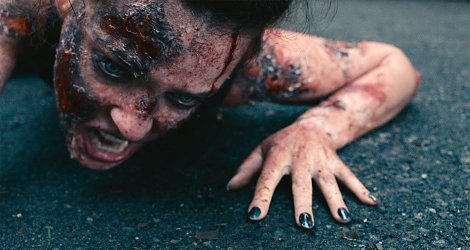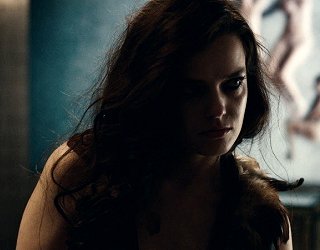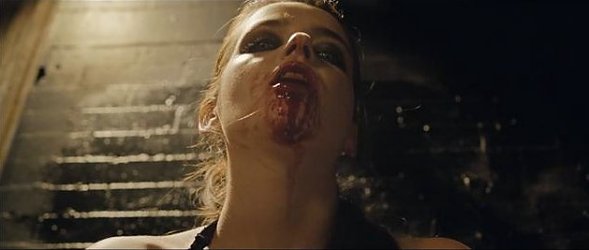 Trama e commenti: movieplayer.it - filmtv.it - cinecriticaweb.it - film.virgilio.it - sicvenezia.it - mymovies.it: «Djuna è vampiro da un secolo. Eternamente giovane conduce una vita ritirata nella campagna del Connecticut tra libri da tradurre e film per sognare. In una videoteca al crepuscolo incontra Paolo, uno sceneggiatore in crisi creativa di cui si innamora perdutamente. Confessata molto presto la sua natura, Djuna si arrende all'amore e al bacio che la unirà per sempre a Paolo. Ma il loro sereno ménage viene interrotto da Mimi, sorella e lato oscuro di Djuna. Sprezzante verso la disciplina che la sua comunità si è ingiunta per una convivenza pacifica con gli umani, Mimi adesca uomini innocenti per soddisfare la sua sete di sangue. Spetterà a Paolo e Djuna spegnerne gli appetiti e spedirla all'inferno. Figlia di John Cassavetes e di Gena Rowlands, Xan Cassavetes debutta al cinema come fratello e sorella prima di lei. Il risultato è uno scadente mélo abitato da vampiri, la cui sete a Hollywood e dintorni pare davvero non placarsi mai. Dopo il franchise Twilight e le serie televisive True Blood e The Vampires Diaries, Il bacio dei dannati è l'ennesima prova dell'adattabilità dell'archetipo vampirico a contesti storici e geografici differenti. Più vicino ai B-movie anni Settanta, l'opera prima della Cassavetes sposa erotismo e (h)orrore alla maniera di Roy Ward Baker (Vampiri amanti) e di Jimmy Sangster (Mircalla l'amante immortale), raccontando senza empatia e ispirazione la relazione sentimentale tra un vampiro e un umano. Se i vampiri di Stephenie Meyer sulle pagine e sullo schermo subiscono una castrazione nella loro natura di predatori erotici, i non morti scritti e diretti dalla Cassavetes recuperano istinto e potenziale sessuale. Lo sfrenamento di sensi dei suoi vampiri è tuttavia declinato nei termini convenzionali di una storia d'amore affrettata e ordinaria che non coglie la natura liminale e sospesa della figura archetipale. La sempreverde identità estetica del vampiro ne Il bacio dei dannati diventa una maschera cialtronesca e imborghesita intesa a 'rifare' gli affanni umani in salotti ormai privi di segrete e passaggi nascosti. La bella di Joséphine de La Baume è pure la bestia, per nulla malvagia, il cui sembiante trasfigurato e mostruoso vale come ennesima resa alle convenzioni risapute del genere. Privo di ambiguità e perturbabilità è nondimeno l'erotismo prodotto dalla Mimi di Roxane Mesquida, simpatica come un paletto nel cuore e impegnata a soddisfare i propri bisogni elementari in un terreno pruriginoso. Ostacolati da un parente serpente prima che dalla loro diversa natura, gli amanti immortali della Cassavetes sono osservanti della morale e rispettosi della vita umana, che non cacciano e suppliscono con sangue sintetico, allineandosi al costume dei vampiri americani. Dannati ormai lontani dal mostro bevitore e dalle origini slave, che hanno esaurito la sete e fermato l'emorragia di terrore».

Plot Summary, Synopsis, Review: IMDb - shockya.com - allrovi.com - fangoria.com - thelondonfilmreview.com - filmpulse.net - blogs.indiewire.com - variety.com - facebook.com - comingsoon.net - en.wikipedia.org - horror101withdrac.blogspot.it: «Stymied screenwriter Milo Ventimiglia hooks up with sultry ginger Josephine de La Baume one night, only to discover that she's a bit older than she looks—like, a lot older and looking g-o-o-d. Being the considerate sort, she doesn't want things to get all hot n' heavy too soon, knowing her proclivities for toothy shenanigans, but her latest paramour is up for anything. Blood and juices are soon flowing and it seems like the beginning of a long-term relationship (heavy on the long). Unfortunately, there's sassy sis Roxane Mesquida to contend with, and as concerned as de la Baume is with keeping things undercover, her brunette sibling is a hungry wild animal untamed. Imagine a modern day Jean Rollin vampire film without the subtitles or questionable dubbing and you've pretty much nailed the vibe of writer/director Cassavetes' debut narrative. (As a member of one of America's more prestigious movie families, she's been around the medium her entire life, and helmed the outstanding Z Channel documentary in 2004.) There's ample flesh and blood on display, but as with the best horror efforts, there are also pointy ideas that stick in the mind and soul—questions regarding loyalty, life, love, pain, jealousy and the human condition when stretched out to eternity. The superb balancing act between the mature and the sensational is what keeps the complimentary comparisons to Rollin, Hammer and other worthy Euro-horror classics coming; it's to these bloodsucking brethren what Crouching Tiger, Hidden Dragon was to scores of Hong Kong wire-fu classics. Cassavetes filters the essence of these sensual 70s adult fright flicks through modern American sensibilities, the result being an accessible yet faithful recreation that should find favor with both camps, as well as converting a few newbies ready to graduate beyond the Twilight films».

Approfondimenti: Movie Review
---
---