---

Ninjas vs. Vampires
2010, regia di Justin Timpane, Gary Ugarek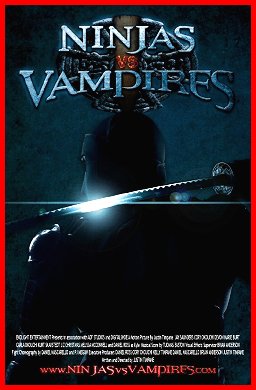 Scheda: Nazione: USA - Produzione: Endlight Entertainment - Distribuzione: Breaking Glass Pictures, Left Films - Soggetto: Justin Timpane - Sceneggiatura: Justin Timpane - Montaggio: Brian Anderson, Justin Timpane - Effetti speciali: ADF Studios, Digital Shoe - Formato: Color - Durata: 89'.
Cast: Daniel Ross, Jay Saunders, Cory Okouchi, Carla Okouchi, Devon Marie Burt, Melissa McConnell, P.J. Megaw, Elizabeth Taylor, Kurt Skarstedt, Justine Timpane, Daniel Mascarello, William Stendebeck, Dan Guy.
---
---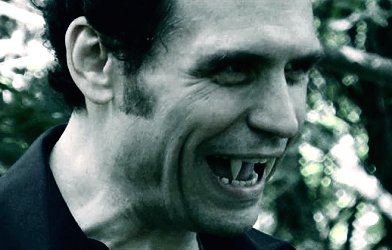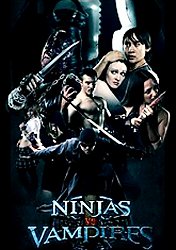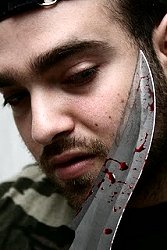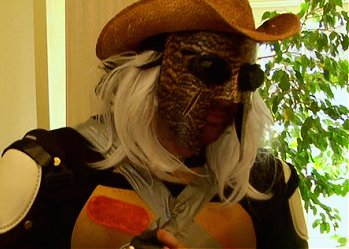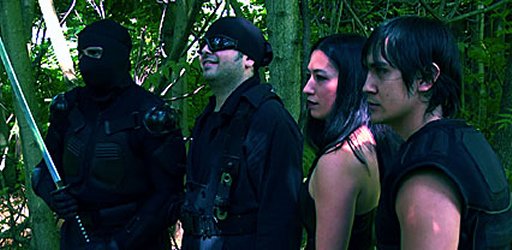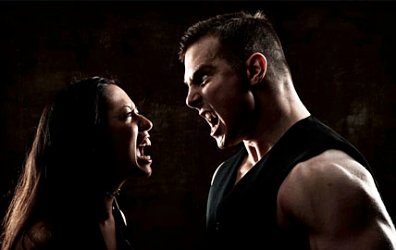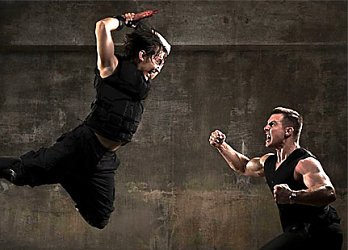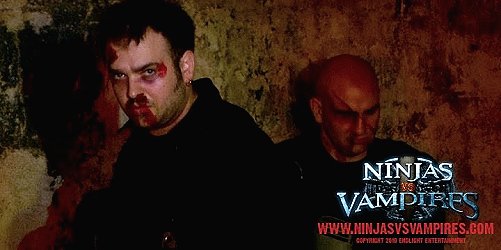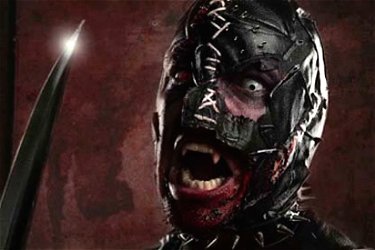 Plot Summary, Synopsis, Review: IMDb - fatally-yours.com - smashortrashindiefilmmaking.com - horror-movies.ca - examiner.com - horror-101.com - deadline.com - onlinefreemovie.net - weinbergcenter.org - film.fm - bigdaddyhorrorreviews.com: «The ninjas of the "Ninjas vs." franchise take on a new member who's driven to rescue the girl of his dreams from a group of evil vamps. Satisfying followup to Ninjas vs. Zombies has the right balance of Blade type action and horror. The right amount of Gen X type humor channeling films like Reality Bites and Clerks. The right amount of posing and posturing to give it that cool factor. And just the right amount of edge and bite to give it some substance. Ninjas vs. Vampires is a briskly paced, entertaining film with one little fun vignette right after another. Part of the success of this entry is that the film has energy. It has momentum. There is always something happening, something to catch the eye, some little detail that needs to be observed, some quick little one liner to listen to. This entry has a confidence to it that exudes an aura of conviction and driven purpose behind it. Ninjas vs. Vampires surpasses Ninjas vs. Zombies on every level. It's just an overall far more ambitious film. Going into a film like Ninjas vs. Vampires, one doesn't look for entertainment with a deep meaningful purpose and the budget is extremely low so it doesn't have the technical finesse of the bigger budgeted films it channels, but in some ways it surpasses those films. It has heart. Ninjas vs. Vampires stands out as one of the most fun and exciting films of the horror genre in 2010. Ninjas vs. Vampires, it's just one damn entertaining film!».
---
---