---
Bering Sea Beast
2013, regia di Don E. FauntLeRoy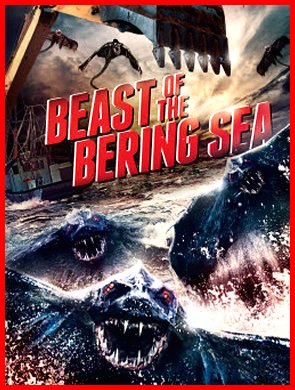 Scheda: Nazione: USA - Produzione: Active Entertainment, Vesuvius Productions - Distribuzione: Syfy - Soggetto: Brook Durham - Sceneggiatura: Brook Durham - Fotografia: Don E. FauntLeRoy - Montaggio: Scott Conrad - Art Director: Charlie LaVoy - Scenografia: Jayme Bohn - Set Decoration: Rikki Longanecker - Costumi: Jayme Bohn, Sally Smith - Musiche: Andrew Morgan Smith - Effetti speciali: Shark City Ozark, Trick Digital - Formato: Color, film tv - Durata: 86'.
Cast: Cassie Scerbo, Brandon Beemer, Jaqueline Fleming, Jonathan Lipnicki, Garin Sparks, Jimmy Sweetwater, Lawrence Turner.
---
---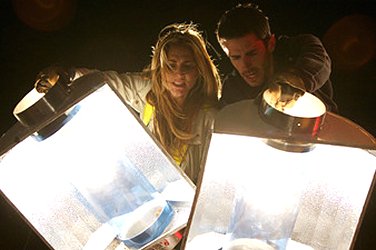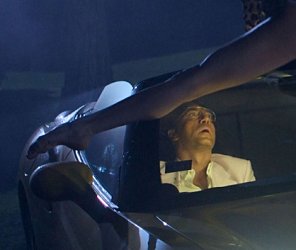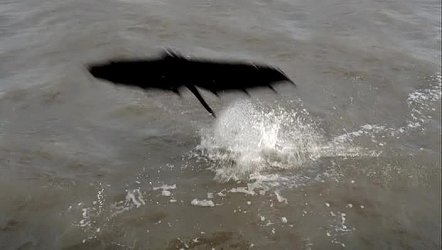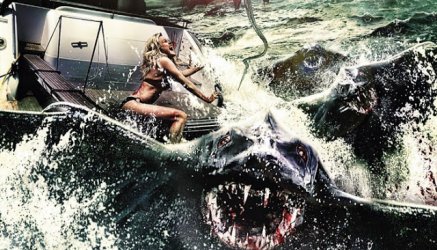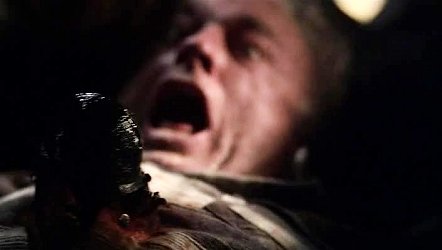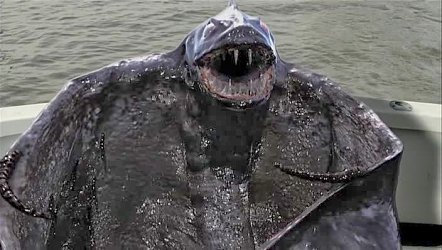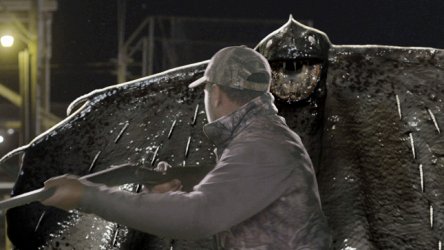 Trama e commenti: it.wikipedia.org - sdangher.altervista.org - cb01.tv - thrauma.it - filmfree.tv - filmitaliatv3.blogspot.it - cineblog01.fm: «Una specie di manta vampira si nutre di sangue umano, usa gli uomini come incubatrici e semina il terrore attaccando furiosamente in mare…».

Plot Summary, Synopsis, Review: IMDb - allmovie.com - taliesinttlg.blogspot.it - filmcriticsunited.com - culturecrypt.com - screamhorrormag.com - rottentomatoes.com - bobafett1138.sealteam1138.com - deadline.com - shelfheroes.com: «In a handful of words, Damn Sea Vampires is all talk and no trousers. Even if, like us, you're not afraid of a little B-movie action, this straight-to-DVD, nautical horror flick fails to deliver. The cover – picturing a helpless, bikini-clad woman on a boat being battered by blood-sucking savages – promises jam-packed action, yet little of the image makes an appearance. It's fair to say that it's unlikely anyone would strip to swimwear beside the Bering Sea where this film is set (it's imaginative former title was Bering Sea Beast) and where temperatures average between -10°c and 4°c, but why put it on the cover? The same goes for the title. At no point does anyone shout 'damn sea vampires', which is a laugh lost when humour is the only thing going for this film. In fact it's the hilarity caused by the shoddy CGI and acting that just about grips you (with giggles) until the end. At times the characters babble their lines so quickly, it's laughably incomprehensible, and this is a cast that includes former child star Jonathan Lipnicki (as Joe), lest we forget. Now the lisping kid from Jerry Maguire apparently spends his time pumping iron and what he's made in muscle, he's lost in talent. In Damn Sea Vampires we find Lipnicki portraying an unconvincing gambler and/or drug addict (that tangent is never defined or explored), whose ice queen sister Donna (played by Sharknado actress Cassie Scerbo) lives for dredging. Along with their dad (Kevin Dobson), the family hunt for gold in the harsh Bering Sea, until one day (about 20 minutes in) they disturb a pack of fanged, 'exsanguinating' (yeah, we had to look that up too) monsters that fly, vary in size and resemble slimy black stingrays. Will they survive the onslaught? Only time will tell, if you can be bothered to sit through 82 minutes. As far as B-movies go, Damn Sea Vampires is just plain terrible. It may have been directed by Don E FauntLeRoy, an ace at the awful – he's responsible in varying degrees for such features as Anaconda 4: Trail of Blood, Legion of Fire: Killer Ants! and Jeepers Creepers 2 – but this doesn't even make the grade of so-bad-it's-good. The effects are a mess and the storyline's half-hearted. No matter how much the packaging promises don't get sucked into this vampiric flop».
Conosciuto anche con i titoli: Beast of the Bering Sea; Damn Sea Vampires!.
---
---