---
Dead Frequency
2010, regia di Rob Burrows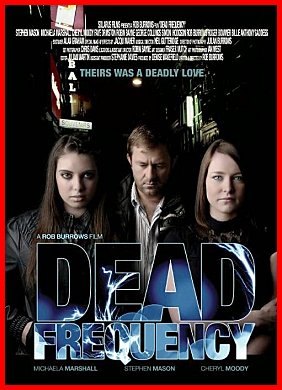 Scheda: Nazione: GB - Produzione: Solarus Films - Distribuzione: Indie Rights - Soggetto: Rob Burrows - Sceneggiatura: Rob Burrows - Fotografia: Rob Burrows - Montaggio: Rob Burrows - Art Director: Fraser Mutch - Musiche: Neil Gutteridge - Formato: Color - Durata: 78'.
Cast: Stephen Mason, Cheryl Moody, Michaela Marshall, Robin Bayne, Faye Ormston, Simon Hodgson, Roger Bowmer, Rob Burrows, Michael Barrell, Melanie Dagg, George Collings, Billie Anthony Gaddess, Amy Ormston, Ann Ridley (voce).
---
---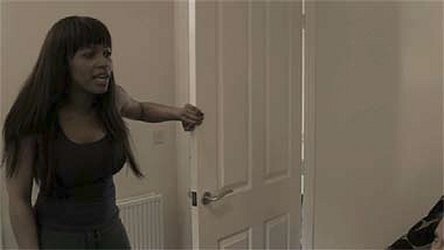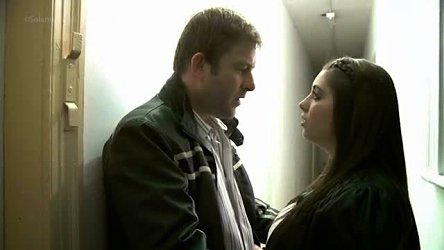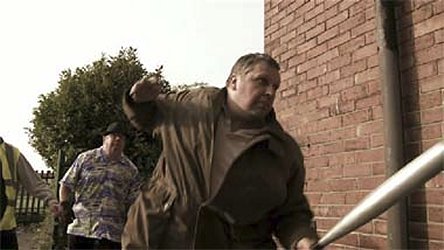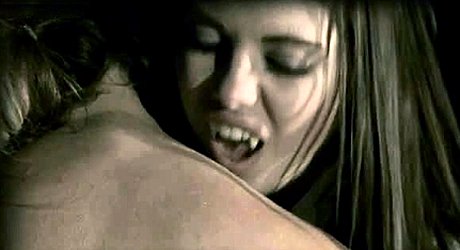 Plot Summary, Synopsis, Review: IMDb - taliesinttlg.blogspot.i - vampirenews.blogspot.it - chroniclelive.co.uk - news.bbc.co.uk - sunderlandecho.com - facebook.com - newsmovie.net: «Sam Stuart (Mason) has to battle with his depression after his Alcohol addiction, whilst trying to hold down his job as a night-time talk show radio presenter and tries to maintain a relationship with Emily (Marshall). He is part of a regular team that have held the same position at the radio station for years, a stability that others at the station envy. A mysterious new company have taken over the Radio station and Diane (Ormston) has been sent in as manager. Her unorthodox approach to the team soon causes the group start to question whether she is working for the company or she is who she says she is. Is she there simply to redefine the presence of the management role they had so easily avoided in the past, or is there a hidden agenda? It becomes apparent that something sinister us underlying the apparently normal lives of the radio station staff and Diane. She has been sent in by an undercover government agency investigating the presence of vampire clans that the public know nothing of. On reflection it is apparent that the radio station, although mainly local has DAB and satellite listeners in other areas. Some are members of other vampire clans (a caller from London is heard) and is the station of their preferred listening. Sam works as the talk-show host and Emily is a production assistant whilst another character Wayne (Bayne) is the night-time technician. As members of the same clan in living in the North East of England they have striven hard to integrate within society and lead productive lives. They have also sought to atone for past atrocities carried out by their kind and are bound together by a desire to survive in what often seems a hostile world.
Sam converted Emily to vampire status in the relatively recent past, and episode that he expresses regret for, but her love for him has been largely unrequited. It is apparent he has strong feelings for her but something prevents him showing them. Emily is a vulnerable and lonely figure marginalised by the clan who fear her naivety will uncover them. Sams ex-wife, Jenny (Moody) and her new husband Dr Kevin (Hodgson) are fellow clan members. Jenny feels a responsibility to Sam to help him cope with his alcoholic and depressive tendencies while coping in an unfulfilling and recent marriage with Dr. Kevin. The clan refrain from using what special powers they have by their own inhibitions and ever existent fear of unwelcome attention. They have adapted to light but Jenny more than most is acutely aware of their limitations and vulnerabilities. Such possibilities as silver bullets, a mob-attack or a fire would override their advanced ability to heal from injury. Diane quickly develops an intense love-hate relationship with Emily as Jennys fears of Emilys naivety become only too well grounded. Emily senses Dianes own vulnerability and feels drawn to her. She commits the gravest transgression to the vampire code and bites Diane, causing her to become a vampire herself. This serves to bring unbearable pressures to bear on the clan as the undercover agents headed by Mr Clarkson (Burrows) who sent in Diane mount a decisive response to deal with the threat they perceive the clan to pose. The themes of alcohol abuse, unrequited love and depression are addressed. Featuring the songs of Corrinna Townsley and Barry Gutteridge, and with musical score composed by Neil Gutteridge the film is set in and around Newcastle in the United Kingdom. It portrays the beauty and mystery of the city by both day and night».
---
---