---
The Ecstasy of Isabel Mann
2012, regia di Jason Figgis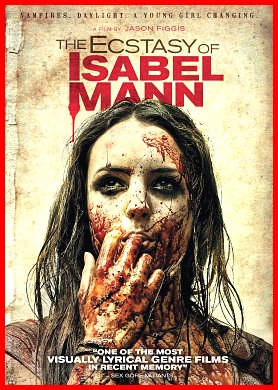 Scheda: Nazione: Irlanda - Produzione: October Eleven Pictures, Pop Twist Entertainment - Distribuzione: Pop Twist Entertainment - Soggetto: Jason Figgis - Sceneggiatura: Jason Figgis - Fotografia: Alan Rogers - Montaggio: Jason Figgis - Musiche: Michael Richard Plowman - Formato: Color - Durata: 90'.
Cast: Ellen Mullen, Neill Fleming, Saorla Wright, Adam Tyrrell, Gerry Herbert, Matt Toman, Darren Travers, Mirjana Rendulic, Karim Elgendy, Niamh Geaney, Laurence Foster, Kevin Buckley, Killian O'Farrell, Michelle Miley, Jason Sherlock, Sorcha Kerins.
---
---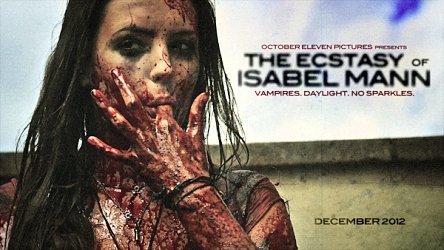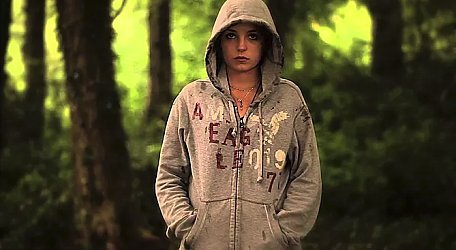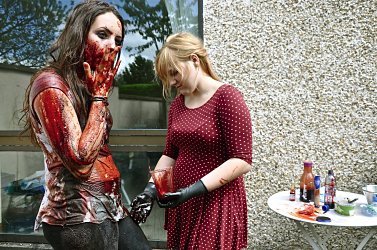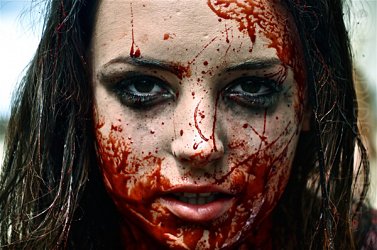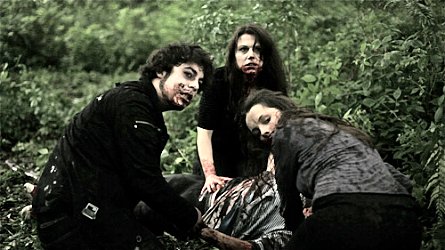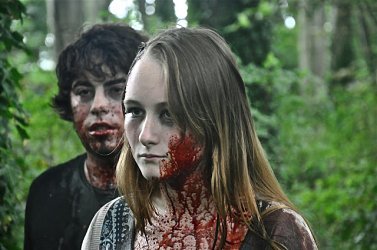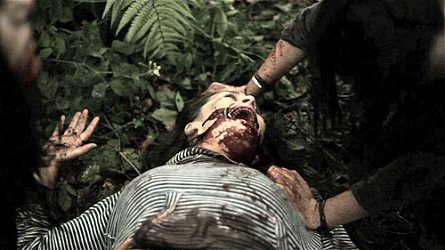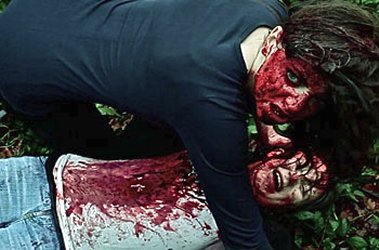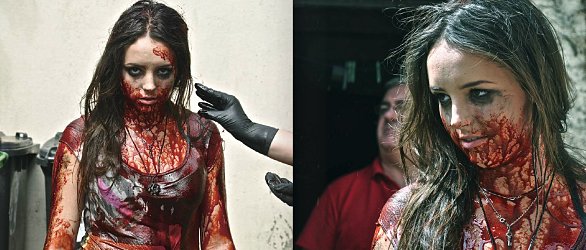 Trama e commenti: horrormagazine.it - thrauma.it - freddynightmare.forumfree.it: «È la storia di una ragazza che viene sedotta da una setta, incredibilmente violenta, di vampiri che possono camminare anche alla luce del giorno. I suoi compagni di classe iniziano a scomparire e due detective credono che lei sia la colpevole. Niente è neanche lontanamente come sembra, quando i disturbati teenager vengono colti da una furia omicida, uccidendo a volontà nel bosco vicino alle loro case, istigati dalla loro guida vampira, che gli sta allenando nell'arte di uccidere, con risultati orrendamente sanguinosi per le persone più vicine a lei».

Plot Summary, Synopsis, Review: IMDb - allmovie.com - ravenousmonster.com - indiegogo.com - oswreview.com - bloodguts.co.uk - horrorinterviews.com - reflectonfilm.co.uk - abandomoviez.net - starburstmagazine.com: «There have been plenty of films that have explored the relationship between mental illness and vampirism/Satanism, but Jason (Don't You Recognise Me?) Figgis' movie manages to avoid resorting to cliché and maintains a taut, terrifying edge throughout. We're thrown right into some harrowing events from the start, with Isabel (Mullen) being attacked on her way home by an almost rabid assailant (Travers). Isabel has had to struggle in her household for many years following the death of her mother. Her father tries his best, but she has siblings and has clearly had to take too much on at her own young adult age. She doesn't mention anything about the attack to her father, but he begins to notice things are not quite right with her. As Isabel gets drawn deeper into a disturbing cult of blood and violence, it not only becomes increasingly nightmarish but deeply tragic. As Isabel becomes more reserved and isolated, some of her fellow students at her school have disappeared. The police (led by a gloriously acerbic Inspector played by Fleming) begin by interviewing Isabel's former boyfriend, whose answers lead them to see Isabel as a person of interest. The Ecstasy of Isabel Mann is packed with stunning cinematography (much praise to Alan Rogers) and often echoes the dreamlike work of the likes of Jean Rollin and Jess Franco (albeit in their more restrained, accessible moments). Although it's incredibly brutal and bloody at times, it's never portrayed in an exploitive, sordid fashion. We're often plunged into a monochrome world, heightening the detachment of the lead character. One bloodletting montage is even set to a pleasant little pop song. Ironically, the juxtaposition actually works. Similarly, the score occasionally ventures into the oppressively experimental, adding to the overall brooding terror. ...» (Martin Unsworth).
---
---