---
Indemnity: Rage of a Jealous Vampire
2012, regia di David Dietz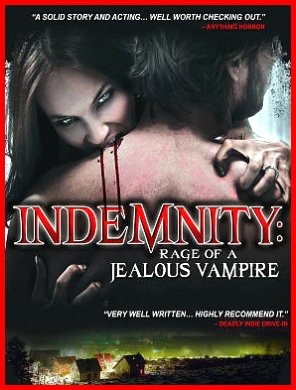 Scheda: Nazione: USA - Produzione: z-Diet-3 Productions - Distribuzione: Mill Creek Entertainment, World Wide Multi Media - Soggetto: David Dietz - Sceneggiatura: David Dietz - Fotografia: David Dietz, Brittany Jones - Montaggio: David Dietz - Musiche: Kevin MacLeod - Effetti speciali: Jason Bender, Dustin Dowling - Formato: Color - Durata: 60' (51').
Cast: David Dietz, Dan I. Radakovich, Seth James, Craig J. Sensation, Crystalann Jones, Brittany Jones,Nicky J. Allison, Michael Facade, John W. Iwanonkiw, John McChesney, Henry Tjernlund, Megan Yost.
---
---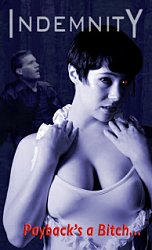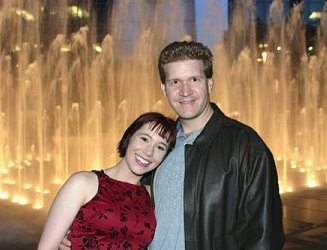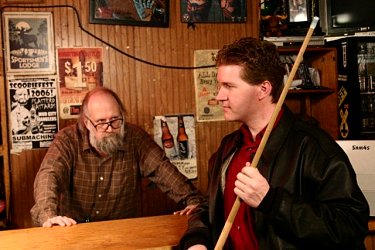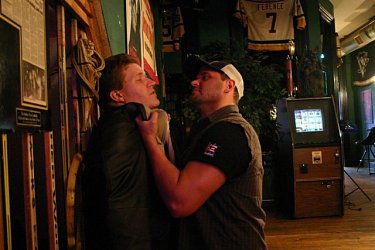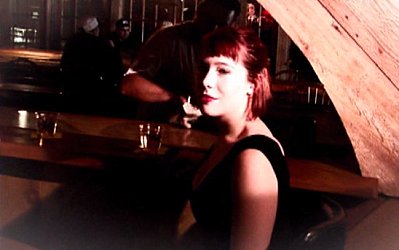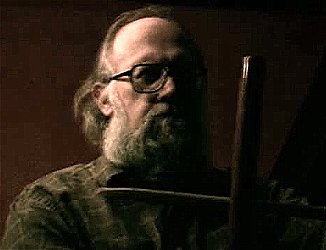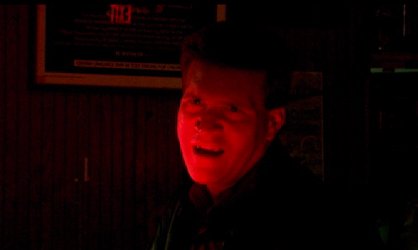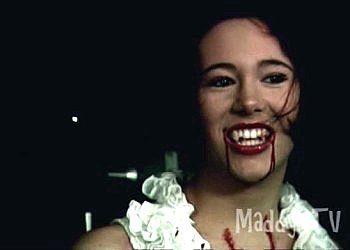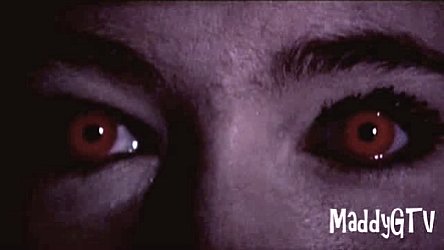 Plot Summary, Synopsis, Review: IMDb - allmovie.com - facebook.com - taliesinttlg.blogspot.co.uk - anythinghorror.com - dvdtalk.com - thehorrornation.net - deadlyindie.blogspot.it - horrorhothousereview.wordpress.com: «...Short films are notoriously tricky to get right, particularly when on a low budget; you have to grab the audience's attention immediately and waste absolutely no time in delivering your plot whilst at the same time not overwhelming your audience. With David Dietz also playing the lead role, the film focuses on a man called William (Dietz) who is on the run from his ex-girlfriend Angela (Crystalann Jones) who has become crazed and is trying to kill him. Taking refuge in a small town bar, he befriends and opens up to bartender Joe (Dan I Radakovich) but when a local man picks a fight with William, we begin to wonder if he really is a helpless victim or if something much more sinister (and supernatural) is afoot. The film opens with William running through the woods in an attempt to lose his red-eyed assailant, but unfortunately due to the quality of the screener it was quite difficult to make out what was happening in these night time scenes, though I'm sure the actual DVD quality is better. Thankfully, it isn't long before our main character finds his way to the bar in which the majority of the remainder of the film is set and the viewing quality vastly improves. However, it is once we're in the bar that we discover the sound levels are off, which at points meant we were straining to hear the dialogue over the music. Whilst Indemnity's plot is, in theory, promising, it is unfortunately let down by the acting and the long-winded cheesy dialogue that, sadly, leads to the plot twists being predictable. That being said, we did warm to the character of Joe (the barman) whose over the top acting style and hamming up of traditional barman duties really worked, in a quaint kind of way. Likewise, whilst at the beginning of the film we were a little wary of Crystalann Jones' portrayal of Angela (something just wasn't clicking), during the final scenes when Angela finally catches up with William you can tell that she is really enjoying the scenes and totally comes into her own, really stealing the spotlight. Looking at the film objectively, it may have been better to cast someone else in the lead role other than Dietz himself who was obviously so heavily involved in the pre-production. It was kind of like how Tarantino gives himself an acting spot in all of his films and it just never seems to work out. Although the film was far from perfect, the premise of the film is good, the pacing was great and it does show some real promise for any future work from Dietz» (Emma Knock).
---
---