---
Nosferatu
2016, regia di David Lee Fisher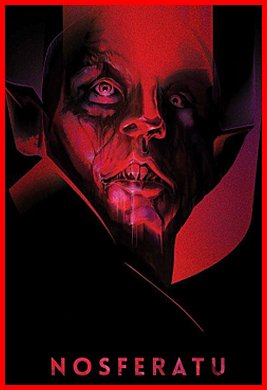 Scheda: Nazione: USA - Produzione: BeamScreen Productions - Distribuzione: dal 31 ottobre 2016 - Soggetto: dal Nosferatu di F. W. Murnau - Sceneggiatura: David Lee Fisher - Fotografia: Christopher Duddy - Montaggio: Clifford Corigliono jr. - Scenografia: Calder Greenwood - Costumi: Lisa Anne Fullerton - Formato: Color.
Cast: Doug Jones, Sarah Carter, Joely Fisher, Jack Turner, Joseph Michael Harris, Time Winters, Emrhys Cooper, David W. Ross, Drago Sumonja, George Maguire, Karen Teliha, Christian Prentice, Ron E. Dickinson, Travis Stevens, Greg Lawrence, Eddie Allen.
---
---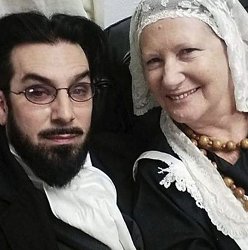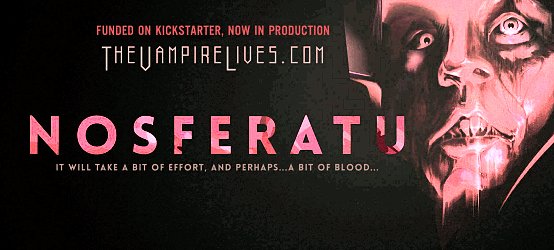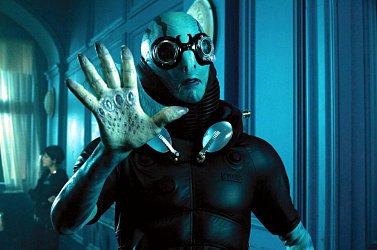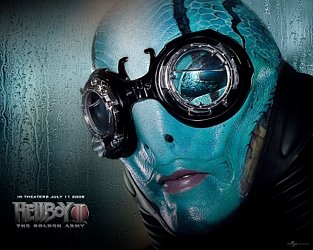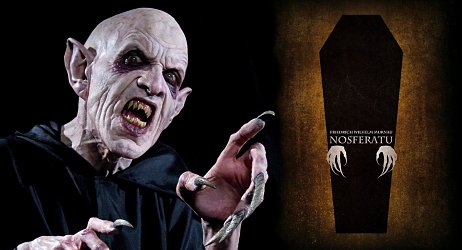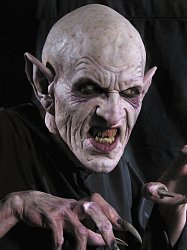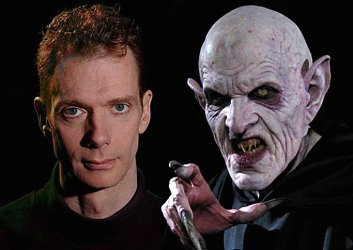 Trama e commenti: horrormagazine.it - comingsoon.it - ilcineocchio.it - film.it - spettacolo.newsgo.it - mondofox.it: «La (redditizia) moda dei remake non risparmia neppure i grandi classici. Nosferatu il Vampiro, capolavoro del cinema horror realizzato nel 1922 da Friedrich Wilhelm Murnau, torna in sala in una nuova versione girata da David Lee Fisher. Per il ruolo del protagonista, il regista ha scelto Doug Jones, con il quale ha già collaborato nella rivisitazione de Il Gabinetto del Dottor Caligari, considerato il capostipite dei film di paura e un caposaldo dell'espressionismo tedesco. ... Il Nosferatu di Max Schreck, l'interprete del Conte Orlock nel film originale, genera ancora oggi paura e angoscia nello spettatore non solo per i tratti stravolti del volto, ma anche - soprattutto - per la fama sinistra che lo accompagna. Secondo una leggenda, infatti, l'attore tedesco sarebbe stato un vero vampiro, "scovato" da Murnau nei Carpazi. La storia della natura sovrumana di Schreck ha affascinato e terrorizzato per anni pubblico e addetti ai lavori e nel 2000 è diventata un film, L'Ombra del Vampiro, con John Malkovich e Willem Dafoe. Con buona pace degli appassionati del soprannaturale, è molto probabile che ad alimentare le voci sull'attore sia stato lo stesso Murnau, in cerca di pubblicità e bisognoso di distrarre il pubblico dalla spinosa questione dei diritti d'autore venutasi a creare con gli eredi di Bram Stoker. Nosferatu il Vampiro, infatti, è ispirato molto da vicino al romanzo Dracula dello scrittore irlandese, per quanto i personaggi e i luoghi descritti abbiano nomi diversi. Dopo una lunga disputa, il regista è stato riconosciuto colpevole di plagio ed è stato condannato a distruggere tutte le copie del film. Contravvenendo alla sentenza, tuttavia, Murnau ne ha conservata una. E per fortuna. Le atmosfere della pellicola e - soprattutto - l'inquietante e indecifrabile Conte Orlok rappresentano un punto di partenza da cui non può prescindere nessun appassionato di cinema horror e di cinema in generale. Per questa ragione, è impossibile non essere preoccupati (almeno un po') per l'impresa di David Lee Fisher e Doug Jones. ...».

Plot Summary, Synopsis, Review: IMDb - filmaffinity.com - facebook.com - letterboxd.com - lrmonline.com - denofgeek.com - variety.com - kickstarter.com - upcominghorrormovies.com: «This is said to be a "remix" of the original film with a mixture of live-action combined with colorized digital backgrounds recreated from the original movie».
denofgeek.com: «Doug Jones will star in director David Lee Fisher's remake of the German expressionist horror film Nosferatu. Fisher, who also remade The Cabinet of Dr. Caligari, another classic German silent made in 1919 and starring future Major Strauser, Conrad Veidt, will remix the original movie with a blend of live-action performances over colorized digital backgrounds that were recreated from F.W. Murnau's 1922 silent classic. ... The remake has already begin shooting. ... Nosferatu, eine Symphonie des Grauens (Nosferatu: A Symphony of Horror) is considered the first vampire movie. It starred Max Schreck as the vampire Count Orlok. The movie was an unauthorized adaptation of Bram Stoker's Dracula. Shot in 1921 and released in 1922, with names changed, Stoker's family sued over the adaptation. A court ruled that all copies of the film were to be destroyed but some prints survived. Nosferatu was released in the United States on June 3, 1929. It was remade by Werner Herzog in 1979 as Nosferatu the Vampyre and starred Klaus Kinski as Count Dracula, Isabelle Adjani as Lucy Harker, Bruno Ganz as Jonathan Harker, and French artist-writer Roland Topor as Renfield. Herzog shot English and German language versions of the film».
---
---