---
---
---
IL MAGO DI OZ
(The Wizard of Oz)
1939, regia di Victor Fleming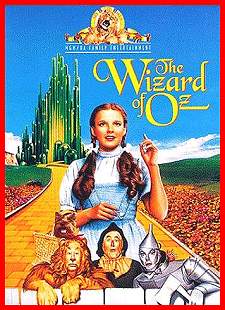 Scheda: Nazione: USA - Produzione: Metro-Goldwyn-Mayer - Distribuzione: Nuova ERI, CIA, Skema, Avo Film, Action Gitanes, Metro-Goldwyn-Mayer - Soggetto: da The Wonderful Wizard of Oz di Lyman Frank Baum - Sceneggiatura: Noel Langley, Florence Ryerson, Edgar Allan Woolf e altri - Fotografia: Harold Rosson - Montaggio: Blanche Sewell - Scenografia: Edwin B. Willis - Costumi: Adrian - Musiche: Herbert Stothart, Harold Arlen, George Bassman, George E. Stoll, Robert W. Stringer (inoltre: Felix Mendelssohn-Bartholdy, Modest Mussorgsky, Nikolai Rimsky-Korsakov, Robert Schumann) - Effetti speciali: A. Arnold Gillespie - Formato: B.N. Sepiatone e Color Technicolor - Durata: 100' (112').
Cast: Judy Garland, Frank Morgan, Ray Bolger, Jack Haley, Bert Lahr, Billie Burke, Margaret Hamilton, Charley Grapewin, Clara Blandick, Pat Walshe.
---
---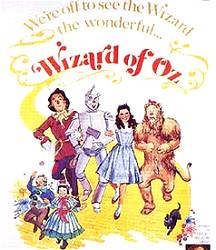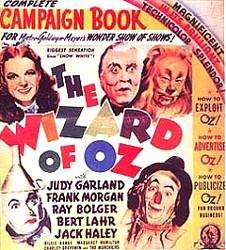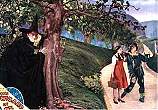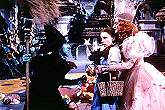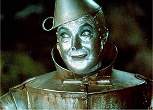 Trama e commenti: mymovies.it - film.spettacolo.virgilio.it - kataweb.it: «La piccola Dorothy si crede infelice, scappa di casa e capita nel fantastico paese di Oz dove fa una serie di strani e meravigliosi incontri finché ... Belle canzoni ..., un ottimo lavoro di scene e costumi, umorismo, immaginazione e, in una squadra di eccellenti interpreti, una bravissima J. Garland che, nonostante i suoi sedici anni...».

Plot Summary, Synopsis, Review: entertainment.msn.com - IMDb - kiddiematinee.com - tvguide.com: «There's no place like home, and there will never be another movie like this one, a dazzling fantasy musical so beautifully directed and acted that it deserves its classic status. Forget that it's nearly 60 years old, that here and there it creaks a tiny bit: it stirs in all of us the feeling of wanting to belong, of having security, but wanting enchantment at the same time. It gives us enchantment unparalleled for a hundred different reasons, foremost among which is the ageless appeal of young Judy Garland, perhaps the most beloved of all film actresses. Watching her now, we're aware of all the sadness Garland's life would encompasses (the consummate showbiz pro, she was quick to milk her suffering), but Dorothy captures her poised on the brink of legend, before the ravages of unhappiness set in. And chances are, for most of us, we first saw her in OZ before life took any serious tolls upon us, before broken hearts, or deaths, or money troubles or career disappointments. Sometimes you watch Garland longingly sing Over the Rainbow and it sweeps you away to somewhere you can't even explain. Dorothy (Garland) is a schoolgirl living in Kansas with family and her little dog, Toto. One afternoon, a twister sucks up Dorothy's house and she and Toto are dropped beyond the rainbow into Munchkinland. With a pair of magical red slippers and some advice from Glinda the Good Witch (Billie Burke), Dorothy, Toto and three new friends--the Scarecrow (Ray Bolger), Tin Man (Jack Haley), and Cowardly Lion (Bert Lahr)--follow the yellow brick road to the Emerald City, where they must ask the all-powerful Wizard of Oz (Frank Morgan) to get Dorothy and Toto back home. The Wicked Witch (Margaret Hamilton), however, is determined to get...».

Approfondimenti: Movie Review
Nel 1999 la MGM ha restaurato e ripresentato il film in versione rimasterizzata. Pur non relativo al periodo medievale, il film ne richiama ambientazioni e personaggi, e può a ragione essere considerato un Medioevo-fantasy.
Il grande e potente Oz (Oz the Great and Powerful)
---
---