---
---
---
Kizil tug - Cengiz han
1952, regia di Aydin Arakon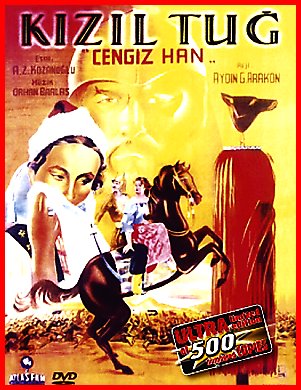 Scheda: Nazione: Turchia - Produzione: Atlas Film - Distribuzione: Onar Films - Soggetto: da un romanzo di Abdullah-Ziva Kozanoglu - Sceneggiatura: Aydin Arakon - Fotografia: Ilhan Arakon - Musiche: Orhan Barlas - Formato: B.N. - Durata: 75'.
Cast: Turan Seyfioglu, Mesiha Yelda, Cahit Irgat, Rauf Ulukut, Atif Kaptan, Nebile Teker, Mucap Ofluoglu, Nubar Terziyan, Esref Vural, Mufit Kiper, Vedat Orfi Bengu, Ahmet Ustel, Ferhan Tanseli, Hasan Ceylan, Abdurrahman Conkbayir.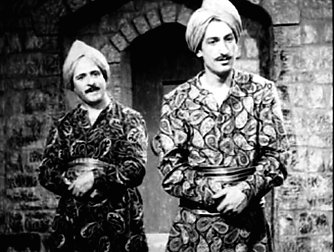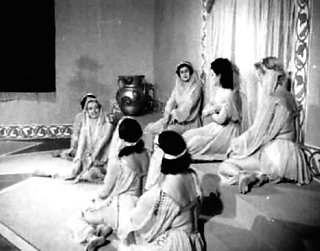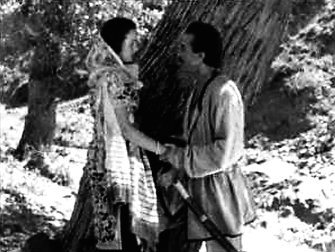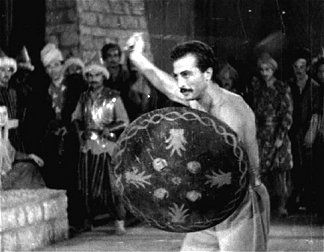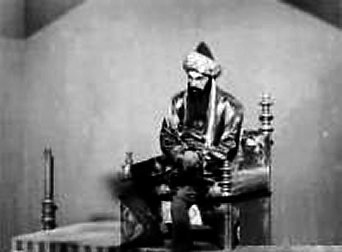 Trama e commenti: cinemino.info: «Decima uscita per la greca Onar Films, Kizil Tug rappresenta un reperto storico di notevole rilevanza. Si tratta infatti di un peplum turco del 1952, realizzato quindi nella stessa epoca in cui il cinema italiano rendeva il genere famoso in tutto il mondo dapprima grazie a registi come Francisci, Freda e poco dopo Bava, Tessari, Camerini, Cottafavi e anche Leone (ma i primi peplum italiani risalgono al periodo del muto con La caduta di Troia, 1911, di Giovanni Pastrone come probabile apripista e Messalina di Carmine Gallone primo esempio di peplum italiano dell'era del sonoro). Produzione inusualmente ricca, il film di Aydin Arakon (1918-1982) è stato recuperato miracolosamente e, benché in condizioni miserabili, restaurato per la pubblicazione tanto da apparire in migliori condizioni di alcune pubblicazioni di film più recenti da parte della Onar. Come prezioso extra, la Onar pubblica la prima parte di un documentario, di poco meno di 15 minuti, dal titolo Turkish Fantastic Cinema in cui ospiti come, tra gli altri, gli attori Tanju Gürsu, Yüksel Aksu, Behçet Nacar, Serdar Gökhan, Canan Perver e Süheyl Eğriboz raccontano il genere. Allegato al DVD anche un prezioso libretto dal titolo Turkish Fantastic Cinema Guide, 40 pagine a colori che trattano dei generi (dal western al fantasy, dai film sul karate a quello dei supereroi) del cinema popolare turco, ricco di titoli e immagini originali dei manifesti. La Onar prosegue nel suo mirabile percorso di recupero del cinema popolare turco aggiungendo al suo catalogo un titolo imprenscindibile, trattato con la consueta cura».

Plot Summary, Synopsis, Review: IMDb - mondo-digital.com - delirium-vault.com - dvdtalk.com - killer-video.com - hkflix.com - superstrangevideo.com - teleport-city.com - shockingimages.com: «In the span of a hundred years, the Mongol Empire conquered everything from the Pacific Ocean to the Mediterranean Sea. Leading much of this campaign was Genghis Khan, who appears as a character in Kizil tug Cengiz han (Red Plume - Genghis Khan). He's not the main character, however; Ostukarci is. Ostukarci is a poor warrior whose prowess with the sword and love of his Turkish home brings him to the attention of Genghis and his brothers. Together they easily defeat a rival warlord, but Ostukarci turns down the Khan's offer to make him one of his top men, instead opting to travel the countryside. Genghis respects his decision, but asks him to do him a small favor on the way. Ostukarci is to visit Seyhyul Gebel of the Ismaels to request the money that had been promised to Genghis. Once Ostukarci arrives, he finds that it's not as simple a mission as he thought. Gebel is disappointed in his playboy son Halit, who lacks the discipline to be a fighter. This is not only an embarrassment, but it threatens Gebel's plans of uniting with another powerful family through marriage. The other family won't allow their daughter to marry unless Halit is an impressive warrior. Luckily for Gebel, Ostukarci and Halit are practically twins, so he has the Turk substitute for Halit in the battle. Their ruse is discovered, though, and Halit is killed in the ensuing chaos. Ostukarci survives with the help of Gebel's daughter Sabiha, who has fallen for him. She's captured when Genghis raid's Gebel's fortress and the Khan makes a powerful enemy when he refuses Ostukarci's request to release her. ...».

Approfondimenti: Movie Review
Conosciuto anche con i titoli: Red Plume; Red Plume - Genghis Khan.
---
---