The Banquet
(Ye yan)
2006, regia di Xiaogang Feng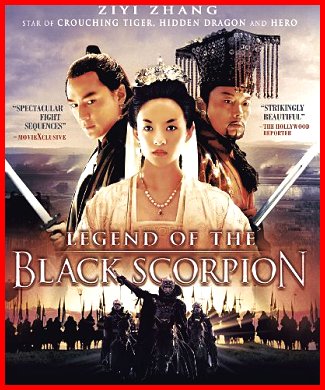 Scheda: Nazione: Cina - Produzione: Huayi Brothers Media, Media Asia Films - Distribuzione: Dragon Dynasty, Metrodome Distribution, Momentum Pictures, Kinowelt Home Entertainment, StudioCanal - Soggetto: ispirato all'Amleto di William Shakespeare - Sceneggiatura: Qiu Gangjian, Sheng Heyu - Fotografia: Zhang Li - Montaggio: Liu Miaomiao - Art Direction: Timmy YipTimmy Yip - Musiche: Tan Dun - Effetti speciali: Technicolor Creative Services, Beijing Visual Impact Digital, Moving Picture Company, Montreal - Formato: Color - Durata: 131'.
Cast: Ge You, Xiaoming Huang, Jingwu Ma, Daniel Wu, Ziyi Zhang, Xun Zhou, Zhou Zhonghe, Zeng Qiusheng, Xiyan Xu, Yanbin Liu, Lun Ma, Bin Xiang, Zheng Chunyu.
---
---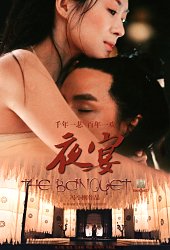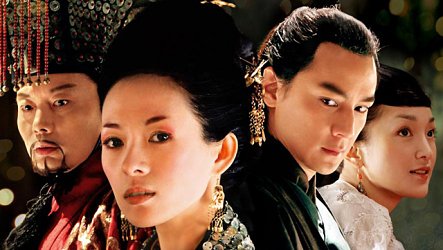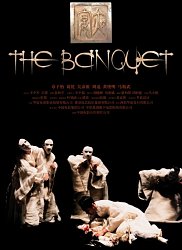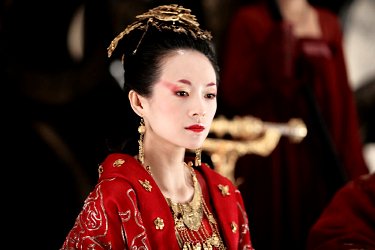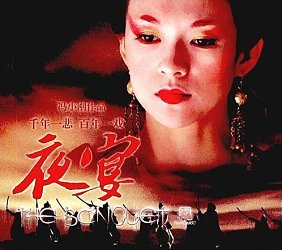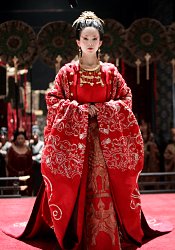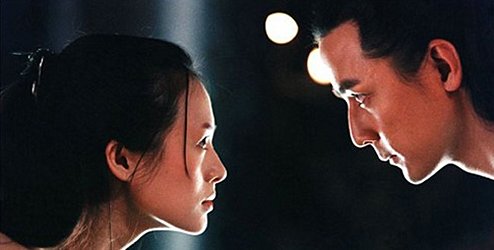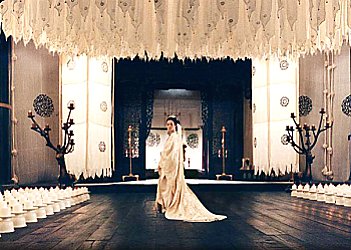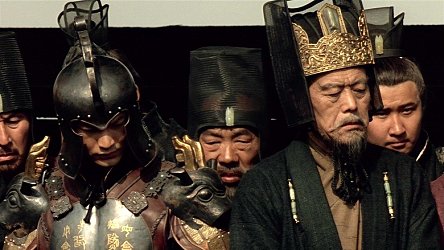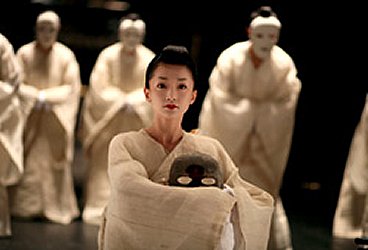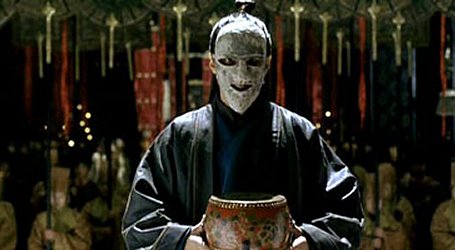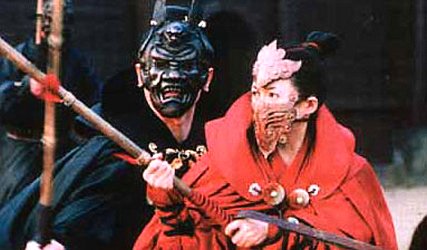 Trama e commenti: cinefile.biz - cineblog.it - trovacinema.repubblica.it - marziamilanesi.eu - mymovies.it: «Nella Cina delle Cinque Dinastie e dei Dieci Regni il principe Wu Luan, in esilio per amore, pratica le arti della danza e della musica. A Palazzo suo padre sposa e incorona imperatrice l'incantevole Wan, la donna amata dal principe. Il crudele Li, ambizioso fratello dell'imperatore lo fa assassinare, ne usurpa il trono, ne sposa la sposa e invia dei sicari per uccidere Wu Lan. Il principe, avvisato da fedeli cortigiani, scampa al delitto, e raggiunge la reggia in cerca di vendetta. Intrighi di corte e triangoli amorosi condurranno al sontuoso banchetto del titolo dove si decideranno le sorti di principi, imperatrici, usurpatori e servitori. Siamo intorno al 950 e siamo nella Cina kolossal(e) di Feng Xiaogang dove tutto è grazia e bellezza ma anche crudeltà e barbarie. Alla corte dell'imperatrice Wan, interpretata da Zhang Ziyi, già musa ispiratrice per Zhang Yimou e conturbante ribelle nella sua Foresta dei pugnali volanti, si mette in scena Shakespeare e si ricostruisce un teatro di bambù del tutto simile al circolare Globe Theatre londinese. Il film di Feng Xiaogang non si limita a trasporre l'Amleto shakespeariano, ma aggiunge alle atmosfere elisabettiane suggestioni tutte orientali. Se il plot è noto, a sorprendere e a incantare, nella loro ricercata armonia, sono le coreografie in assenza di gravità da Yuen Wo-Ping, già maestro di danza e di arte marziali per Tsui Hark e Ang Lee. Il coreografo orientale è successivamente approdato ad Hollywoodland per impartire lezioni di danza ai fratelli Watchowski e dare velocità alla loro celebre trilogia (Matrix), e ancora per accompagnare nella danza la sposa massacrata dal Bill di Tarantino. I suoi attori, silenziosi e aggraziati, si muovono sul set come sulle tavole di un palcoscenico, scivolando in scena lungo scivoli o corridoi che invitano al banchetto e conducono all'epilogo, bagnato di sangue e musicato dal metallo delle spade» (Marzia Gandolfi).

Plot Summary, Synopsis, Review: IMDb - en.wikipedia.org - asianmovieweb.com - tandfonline.com - beyondhollywood.com - filmaffinity.com - rottentomatoes.com - abc.net.au - alchetron.com - allmovie.com: «A World Without Thieves director Feng Xiaogang shifts his focus from modern-day con artists to tenth century intrigue with this tale of internal turmoil in the age of Five Dynasties and Ten Kingdoms starring Zhang Ziyi, Daniel Wu, and Ge You. Her empire on the verge of a massive revolution as storms begin to brew both within the royal court as well as in the outlying kingdoms, the entrancing Empress Wan (Zhang) gazes upon her stepson, Prince Wu Luan (Wu), with the eyes of a forbidden lover rather than a caring mother. When the emperor dies an unexpected death and his younger brother Li (Ge) ascends to the throne, Empress Wan marries the newly appointed sovereign as a means of both protecting her beloved Wu Luan and cementing her position within the royal court. When assassins dispatched by Emperor Li fail in their attempt to silence Wu Luan and his majesty subsequently announces a lavish banquet, Empress Wan and Wu Luan realize that the time has finally come for them to take action against the murderous despot. The film demonstrates tremendous influence by Shakespearean plays, specifically Hamlet and Macbeth» (Jason Buchanan).

Movie Review Query Engine
Conosciuto anche con i titoli: Legend of the Black Scorpion; La légende du scorpion noir; Inimigos do Império; The Empress; Der Ruf des Kaisers.
---
---