Carlos, Rey Emperador
2015, regia di Oriol Ferrer, Salvador García Ruiz, Jorge Torregrossa, Joan Noguera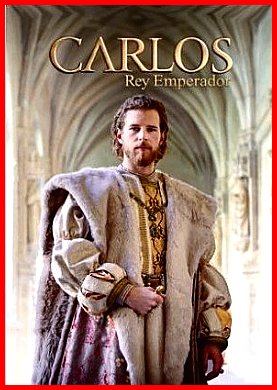 Scheda: Nazione: Spagna - Produzione: Diagonal TV - Distribuzione: Televisión Española - Soggetto e Sceneggiatura: José Luis Martín, Laura Sarmiento Pallarés, Laura Sarmiento Pallarés e altri - Fotografia: David Azcano, Alfonso Segura - Montaggio: Carlos J. Sanavia - Art Direction: Josep Rosell - Scenografia: Le - Set Decoration: David Temprano, Guillermo Spoltore - Costumi: Pepe Reyes - Musiche: Federico Jusid - Effetti speciali: Ray Écija Padilla - Formato: Color, serie tv, 17 episodi in una stagione - Durata: 78' ogni episodio.
Cast: Álvaro Cervantes, Alfonso Bassave, Marina Salas, Félix Gómez, Eric Balbàs,Daniel Pérez Prada, José Luis García Pérez, Susi Sánchez, Ramón Barea, Víctor Clavijo, Enrique Berrendero, Juanjo Puigcorbé, Blanca Suárez, Mónica López, Laia Costa, Meritxell Calvo, Francesc Orella, Alex Brendemühl, Alberto San Juan, Irene Ruiz, Blai Llopis, Guiomar Puerta, Ángel de Andrés, Laia Marull.
---
---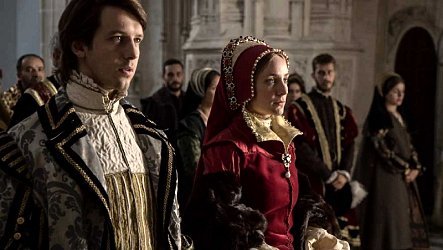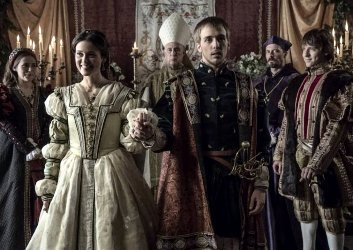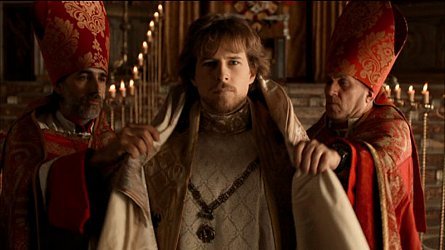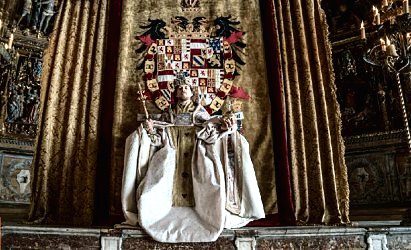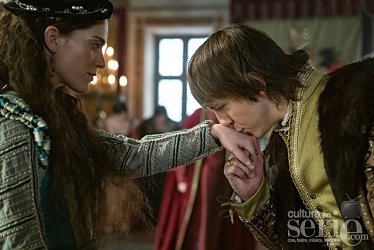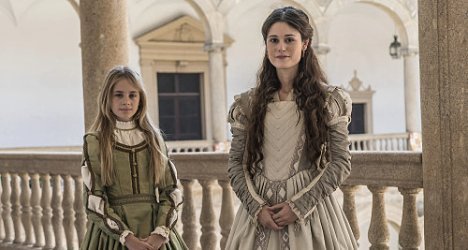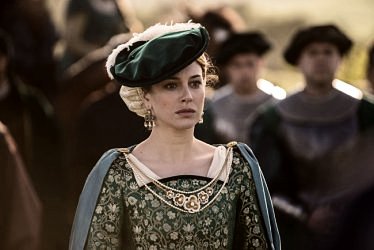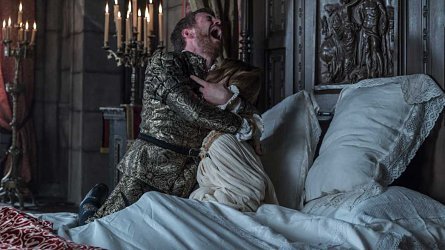 Trama e commenti: the-borgias.forumfree.it - periodramatown.forumfree.it - inmsol.com: «...una serie che vuole ricostruire e mostrare al mondo la storia d'amore tra Carlos V e sua moglia Isabel de Portugal. Oriol Ferrer, il regista de la serie ha scelto Granada in quanto è esattamente in questa città e dentro le mura del suo monumento più rappresentativo, La Alhambra, che si celebrò il matrimonio tra il re spagnolo e la regina portoghese. In seguito alle nozze reali, Calros (Álvaro Cervantes) e la sua sposa Isabel (Blanca Suárez) vissero i primi mesi della loro unione, una delle poche caratterizzate da un amore sincero, a Granada. Inoltre Carlos si innamorò della città e in particolare del La Alhambra, che apre le sue porte per la seconda volta in 25 anni al set di un film. ...».

Plot Summary, Synopsis, Review: IMDb - diagonaltv.es - seriesxd.tv - es.wikipedia.org - formulatv.com - filmaffinity.com - cineol.net - cultura.elpais.com - facebook.com - formulatv.com - reviews: «TVE kind of continue their successful Isabel series with this one on her grandson Charles, known in Spain as King Charles I and in Austria/Germany as Emperor Charles V (whence the series name, Charles King & Emperor). They decided to jump ahead some 25 years after Queen Isabella's death, leaving Joan the Mad's reign aside and going straight on to Charles's arrival in Spain from Flanders, where he had grown. The series is very well made, although of course TVE don't seem to have the seemingly limitless budget of, say, HBO's Game of Thrones (which has nothing to do with this one on Emperor Charles V, but doubtlessly budgetary restrictions do impose some restrictions). Charles's reign was one of not only significant turmoil in continental Europe, but also the real beginning of Spain's conquest of the Americas, so he had quite a lot in his hands, from Luther in Germany to revolt in Castile (where he was seen by many local noblemen as some kind of foreign usurper) to the conquest enterprise. Each chapter is thus followed by a supplementary programme called "Charles's world", in which what was seen in that day's chapter is commented on by historians, TVE's staff and the actors themselves and thus illuminates further what the viewer has just seen and not only history-wise» (Marcelino Plaza).
rtve.es/television: «¿Cómo aquel que decía "menos en un mes de lo que Lutero habla en un día" pudo erigirse en campeón de la cristiandad y gobernar un imperio de proporciones tan extraordinarias como su diversidad? ¿Cómo pudo hacerlo, enfrentado además a rivales tan taimados y poderosos como Francisco I, Solimán el Magnífico, Enrique VIII e incluso los sucesivos moradores de la Santa Sede? A través del relato de la vida de Carlos de Habsburgo desde su accidentada llegada a Castilla veremos de qué modo el heredero de las coronas hispánicas crece como estadista. Cómo se fortalece al reaccionar –a veces con mejor voluntad que juicio– a las amenazas que le rodean, a los aciertos y errores de sus consejeros. ¿Cómo, siempre en pos de la gloria, persigue un sueño de cumplimiento tan difícil que ha de renunciar a su anhelada vida familiar. Víctima de una ética caballeresca medieval en la que solo parece creer él, Carlos V terminará siendo víctima de sus ideales, hipotecando por ellos su reinado e incluso oscureciendo sus indudables logros personales. Pero el enorme legado de este hombre a quien Maquiavelo acusó de imbecilidad pasará corregido y aumentado a manos de sus herederos y su memoria permanecerá viva en la vieja Europa hasta nuestros días».
---
---