La princesse de Montpensier
2010, regia di Bertrand Tavernier
Scheda: Nazione: Francia-Germania - Produzione: Paradis Films, StudioCanal - Distribuzione: StudioCanal - Soggetto: dal romanzo La principessa di Clèves di Madame di La Fayette - Sceneggiatura: Jean Cosmos, François-Olivier Rousseau, Bertrand Tavernier - Fotografia: Bruno de Keyzer - Montaggio: Sophie Brunet - Scenografia: Guy-Claude François - Costumi: Caroline de Vivaise - Musiche: Philippe Sarde - Effetti speciali: François Philippi - Formato: Color - Durata: 139'.
Cast: Melanie Thierry, Lambert Wilson, Louis Leprince-Ringuet, Eric Rulliat, Samuel Theis, Michel Vuillermoz, Judith Chemla, Philippe Magnan, César Domboy, Jean-Pol Dubois, Gaspard Ulliel, Raphaël Personnaz, Florence Thomassin.
---
---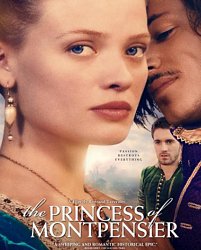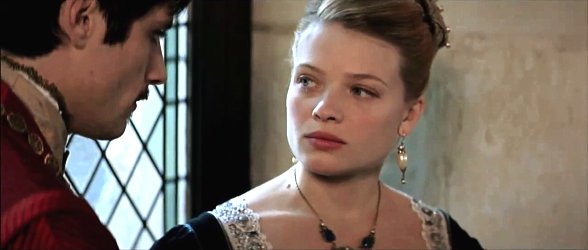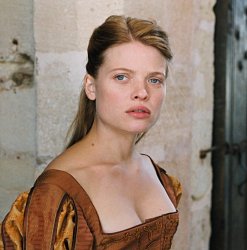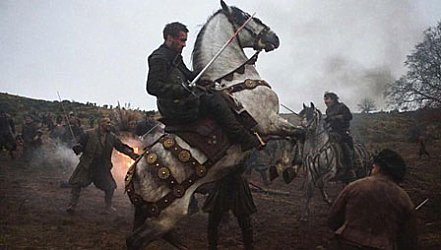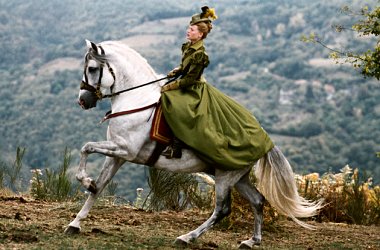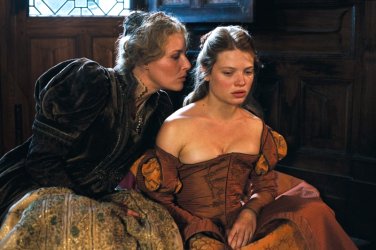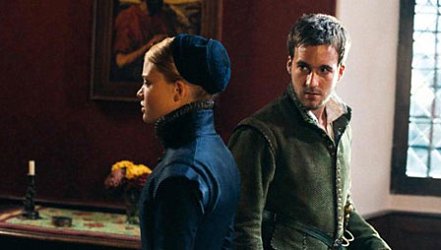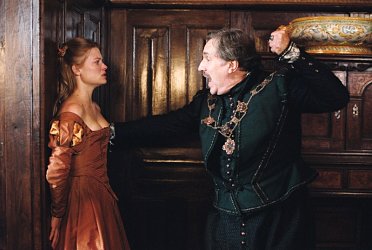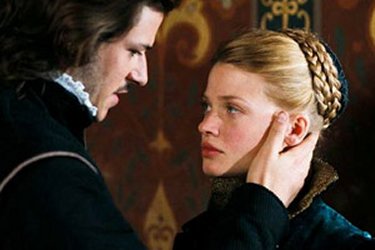 Trama e commenti: cinematografo.it - quinlan.it - comingsoon.it - movieplayer.it - cineuropa.org - it.wikipedia.org - screenweek.it - cineuropa.org - film.it - mymovies.it: «1562, la Francia è attraversata dalle guerre di religione. La giovane e bellissima Marie de Mézières è innamorata corrisposta del duca di Guise, ma il padre la sposa, per maggior interesse, al principe di Montpensier, cugino del duca. Nonostante la gentilezza del principe e la cura con cui il suo amico, conte di Chabanne, a sua volta perdutamente innamorato, si occupa di farle compagnia e istruirla durante le lunghe assenze del consorte, Marie non si toglie dalla testa il duca e, una volta a corte, s'ingaggia senza cautele in un gioco di passioni e rivalità di cui finirà per restare vittima. Tavernier torna dopo diversi anni al filmone in costume per raccontare una storia senza tempo - il conflitto di una donna tra passione e ragione - a partire dal primo romanzo moderno, La principessa di Clèves di Madame De La Fayette. Per muoversi nel modo più agile dentro questo triangolo temporale, si serve di alcuni tra i più amati e affascinanti giovani interpreti degli schermi francesi, del connubio tra le composizioni ad hoc di Philippe Sarde e un gruppo di strumenti barocchi, di un copione che individua una lingua ibrida, insieme antica e facilmente comprensibile, mai d'ostacolo alla sospensione dell'incredulità. Nonostante questo il giudizio critico ha invece ragione di restare sospeso: l'approccio ibrido permea non solo il dialogo ma il film intero, assicurandolo rispetto ai sinistri della noia ma anche macchiandosi di sospetto, nel momento in cui il regista ci induce a credere nella sua adesione totale ai modi e ai riti dell'epoca, ma non ci vuole uno storico ad appurare in fretta che così non è. Gli astanti attorno al baldacchino nuziale che non conosce ancora privacy, un cavallo stremato che muore improvvisamente lungo la via, il convegno senza sfarzo ai piedi della regina, non sono note né nuove né sufficienti per far scendere il film dal palcoscenico a cui s'è inchiodato. La scena appare insomma estremamente ben confezionata, come è nello stile del decano francese, ma arroccata nella finzione, bastante a se stessa, simile ad un cavaliere che in battaglia si tiene dietro la prima linea e si prende la gloria senza aver veramente rischiato» (Marianna Cappi).

Plot Summary, Synopsis, Review: IMDb - h-france.net - en.wikipedia.org - rottentomatoes.com - theguardian.com - franceinter.fr - senscritique.com - lemonde.fr - allocine.fr - allmovie.com: «A beautiful woman struggles with the three men who control her life and the one who has won her heart in this historical drama from director Bertrand Tavernier. In 1567, France is mired in a civil war between Catholics and Huguenots (early Protestants), and the Marquis de Mézières (Philippe Magnan) is eager to form an alliance with the Duc de Montpensier (Michel Vuillermoz). With this in mind, the marquis strikes a deal in which his beautiful daughter Marie (Mélanie Thierry) will wed Philippe (Grégoire Leprince-Ringuet), Montpensier's son. Marie is not especially happy with this notion, as she's fallen in love with Henri de Guise (Gaspard Ulliel), her handsome cousin, but she dutifully agrees to the match, and soon Marie and Philippe are sharing an estate in the countryside. However, Philippe is soon called up to fight in the civil war, and he asks his friend and tutor the Comte de Chabannes (Lambert Wilson) to look after Marie while he's gone. Marie is bright but not educated, and Chabannes is asked to educate her in intellectual and social matters; as he gets to know Marie, he falls deeply in love with her, but she's already divided in her loyalties between her husband and the man she truly loves. Adapted from the classic novel by Madame de La Fayette, La Princesse de Montpensier (aka The Princess of Montpensier) was an official selection at the 2010 Cannes Film Festival» (Mark Deming).

Movie Review Query Engine
Conosciuto anche con i titoli: The Princess of Montpensier; Die Prinzessin von Montpensier; La princesa de Montpensier.
---
---