Emperor of the Sea
(Hae Sin)
2004, regia di Kang Il-soo, Kang Byung-taek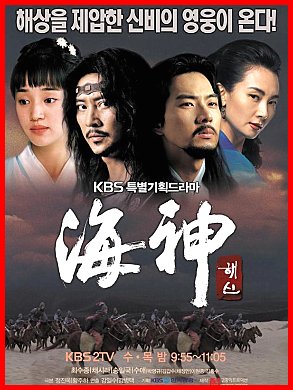 Scheda: Nazione: Corea del Sud - Produzione: Korean Broadcasting System (KBS) - Distribuzione: Korean Broadcasting System (KBS) - Soggetto: dal Hae-sin di Choi In-ho - Sceneggiatura: Jung Jin-ok, Hwang Joo-ha - Formato: Color, serie tv in 51 episodi - Durata: 22' ogni episodio.
Cast: Choi Soo-jong, Chae Shi-ra, Song Il-gook, Soo Ae, Kim Heung-Soo, Park Young-Gyu, Chae Jung-An, Kim A-Joong, Lee Won-Jong, Kim Kap-Soo, Jo Dal-Hwan, Jung Sung-Hwan, Lee Hee-Do, Kang Sung-Pil, Jeong Hyo-Keun, Park Jung-Hak, Ko Do-Young, Kil Yong-Woo.
---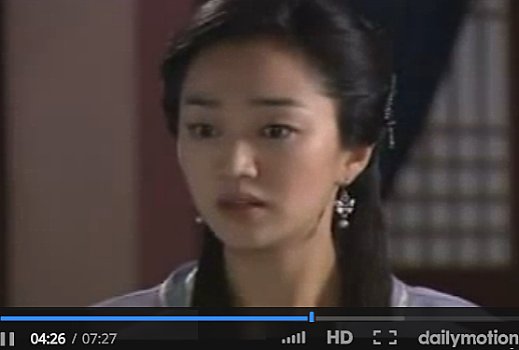 ---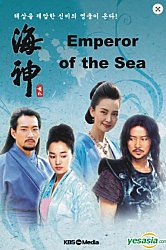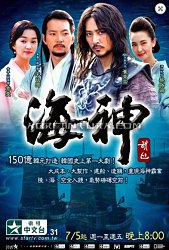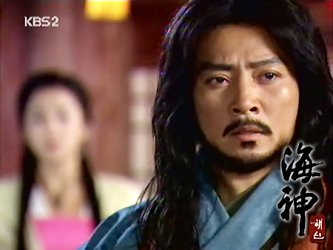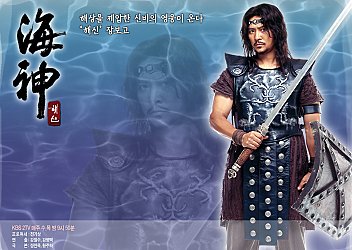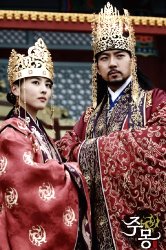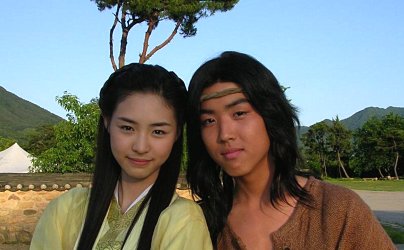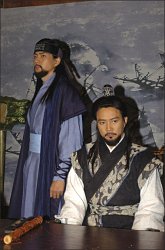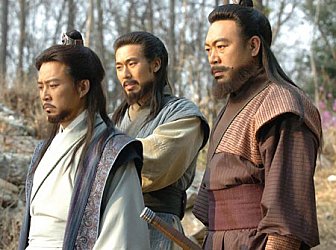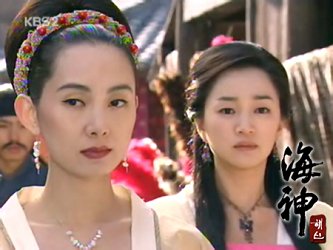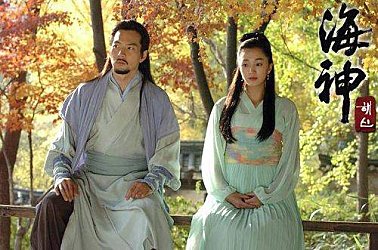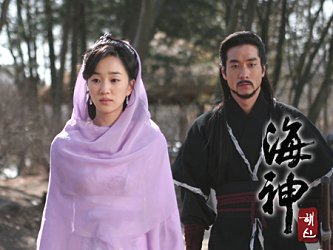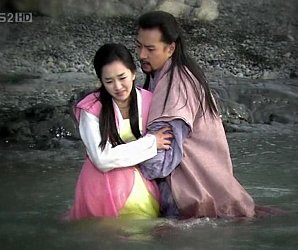 Trama e commenti: le-serie-tv.it

Plot Summary, Synopsis, Review: IMDb - en.wikipedia.org - koreanwiz.org - asianwiki.com - asianinfo.org - hancinema.net - yellowshinsei.blogdrive.com - hancinema.net - mydramalist.com - english.triptokorea.com: «Emperor of the Sea is 51-episode HD drama based on the Choi In-ho's novel of the same title. The drama depicts the life of Jang Bo-Go (?~846), who dominated the sea of the East Asia and international trade during the Unified Shilla Dynasty (676~935). Jang Bo-Go also eliminated pirates by installing Cheong-Hae-Jin on Wando, which is a geographically important sea route. Likewise he erected the order of the marine trade in East Asia from Dang (China) and Japan to the North China sea. Drama Emperor of the Sea will show historical figure Jang Bo-Go's growth, the emerging as Emperor of the Sea and love, and add artificial figures madam Jami and Jeong-hwa to add more spices. Choi Soo-Jong, who has shown impressive performance in historical drama King Wang-Geon, will play as Jang Bo-Go. Chae Si-Ra will play as Madam Jami, who is a noble of Shilla and fights for the trade right in the South Sea against Jang Bo-Go. Song Il-Gook will play the role of Yeom-Jang, who is a comrade of Jang Bo-Go and competes to win love from the same woman against Jang. Song Il-Gook has shown good performance in recently concluded weekend drama Terms of Endearment. Many new faces are cast in the drama too. Jang-Hwa who falls in love of destiny with Jang Bo-Go will be performed by Soo-Ae. The last son Kim Heung-Soo of More Beautiful than Flowers will perform as the confidant of Jang Bo-Go. Since 15 billion won will be spent for the production, there will be lots to catch eyes. Visitor's house, market place, the Shilla office in Dang, ports were built as sets, not to mention Cheong-Hae-Jin in Wando, Jeonnam, home to Jang Bo-Go. For two months from August, overseas shooting in Shanghai and desert area Dunhwhang in China is planned. The large-scale war scenes and the sea fights for eliminating pirates were processed using computer graphic technique. Director Gang Byeok-Taek says, "I want to focus on the human aspect of Jang Bo-Go who starts from lowest social class but rises to the position of controlling the East Asian sea, instead of simply reviving a historical figure"».
Conosciuto anche con il titolo: Sea God.
---
---