Galavant
2015, regia di Chris Koch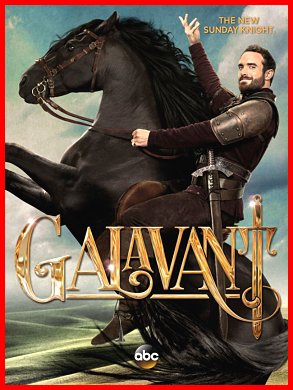 Scheda: Nazione: USA - Produzione: ABC Studios, River Studios, Rhode Island Ave Productions - Distribuzione: Disney, ABCC (American Broadcasting Company), ABC Domestic Television - Ideatore: Dan Fogelman - Narratore: Ben Presley - Fotografia: Chris Seager, Ashley Rowe - Montaggio: David L. Bertman, Lance Luckey - Art Direction: Andrew Lavin, Paul Gilpin - Scenografia: Jeff Tessler - Costumi: Sheena Napier, Susannah Buxton, Charlotte Mitchell - Musiche: Alan Menken, Christopher Lennertz, Glenn Slater - Effetti speciali: Exceptional Minds - Formato: Color, serie tv in 18 episodi in due stagioni, musicale - Durata: 22' ogni episodio.
Cast: Joshua Sasse, Vinnie Jones, Timothy Omundson, Karen David, Mallory Jansen. «continua Luke Youngblood, Stanley Townsend, Darren Evans, Ben Presley, Rory Wilton, Genevieve Allenbury, Aubrey Parsons, Julian Seager.
---
---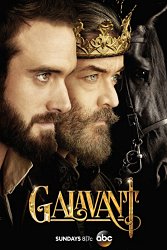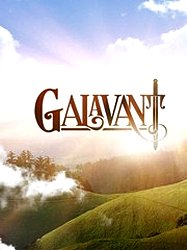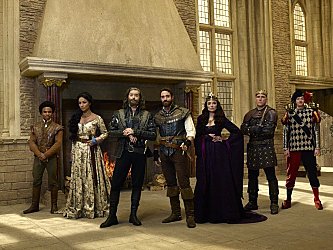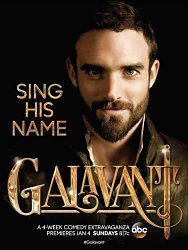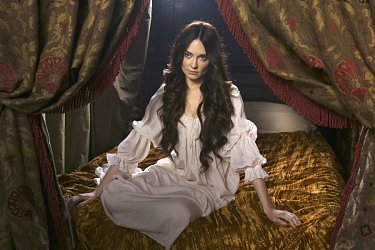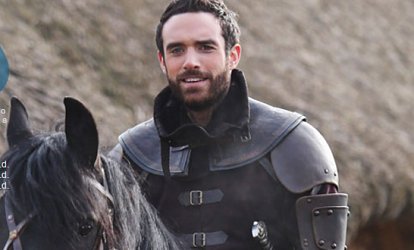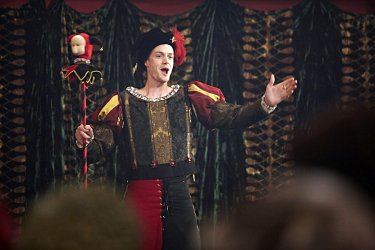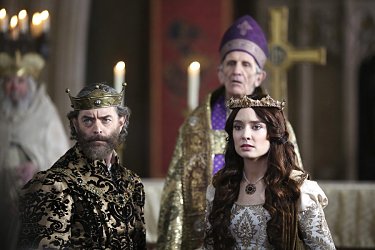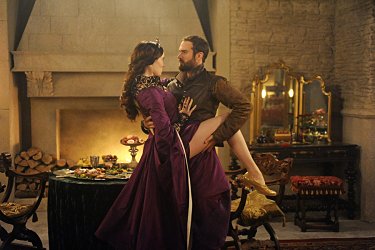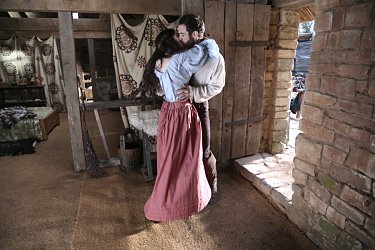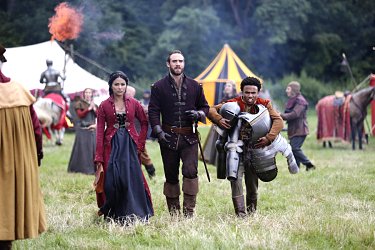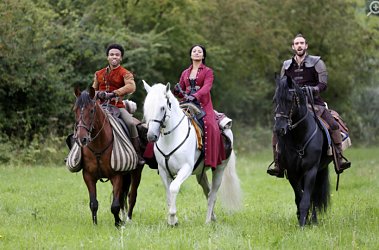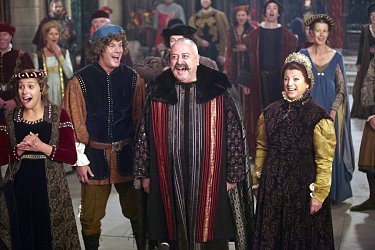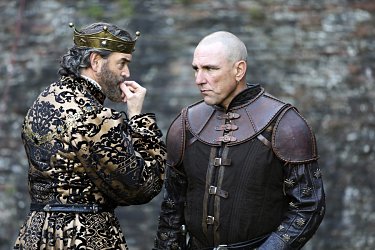 Trama e commenti: mymovies.it - it.wikipedia.org - movieplayer.it - guardaserie.news - facebook.com - comingsoon.it: «Un tempo, l'ardente Galavant era uno sterminatore di draghi, protettore di innocenti e difensore dei meno fortunati. Poi il perfido Re Richard perse la testa per l'innamorata di Galavant, Madalena, la rapì e a nulla servirono i tentativi dell'eroico cavaliere di riconquistare la sua amata, affascinata com'era dalle ricchezze della corona. Senza il suo "e vissero felici e contenti", Galavant finì con l'affogare i dispiaceri nell'alcol. Alcuni anni più tardi, Galavant ha l'opportunità di riscattarsi quando la Principessa Isabella di Valencia gli chiede di aiutarla a salvare il suo regno da un malefico invasore... re Richard! Galavant è una musical comedy ambientata nel mondo delle fiabe. Il suo ideatore, Dan Fogelman, è conosciuto per aver creato un'altra stravagante comedy di ABC, Vicini del terzo tipo (The Neighbors). Fogelman, che precedentemente aveva scritto anche la sceneggiatura di Rapunzel: L'intreccio della torre, è affiancato dai produttori esecutivi Alan Menken e Glenn Slater, entrambi anche compositori dei brani originali della serie, con i quali aveva collaborato già nel fortunato film d'animazione Disney».

Plot Summary, Synopsis, Review: IMDb - galavant.wikia.com - rottentomatoes.com - tvline.com - allocine.fr - en.wikipedia.org: «The series follows the adventures of Galavant, a dashing knight hero down on his luck who is determined to reclaim his reputation and his "Happily Ever After" by going after the evil King Richard, who ruined it the moment he kidnapped the love of Galavant's life, Madalena. Galavant is assisted by Princess Isabella, whose kingdom of Valencia, Richard has conquered, and Sid, his squire. Meanwhile, the murderous but weak-willed Richard tries to win over the scheming Madalena. Richard has help in his efforts from his henchman, Gareth, and his chef, Vincenzo. The episodes chronicle Galavant's journeys (and the twists and turns that go along with them) through musical numbers composed and written by Menken and Slater. In the second season, after Madalena and Gareth usurp the throne of Valencia, Richard allies himself with Galavant, who now hopes to rescue Isabella from being forced to marry Prince Harry of Hortensia, her eleven-year-old cousin, against her will. Along the way, Richard attempts to find a new role for himself in life and he falls in love with Roberta Steinglass, a childhood friend. Galavant goes to great lengths to recruit an army to help him on his quest. Richard also draws a sword that, unbeknownst to him, is to be drawn by the "one true king to unite them all." At the same time, Chester Wormwood, an evil sorcerer who doubles as a wedding planner, attempts to hypnotize Isabella into accepting being married to her cousin. When he fails, he flees from Hortensia to Valencia and encourages Gareth and Madalena to start an unplanned war with Hortensia. Wormwood also offers to teach them his "dark dark evil way" (abbreviated as D'DEW) of sorcery, which Gareth rejects but Madalena secretly accepts. All the episodes of the season lead up to a large battle between four armies, including those of Valencia and Hortensia».

Movie Review Query Engine
Il sito ufficiale della serie tv
---
---