The Great Wall
2016, regia di Zhang Yimou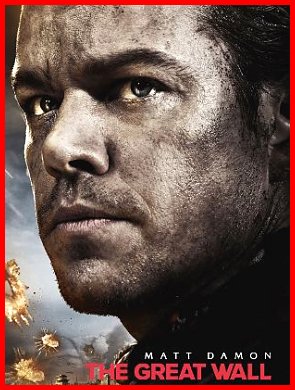 Scheda: Nazione: Cina-Hong Kong-Canada-Australia-USA - Produzione: Legendary East, Atlas Entertainment, China Film Group, Le Vision Pictures, Kava Productions, Legendary Entertainment - Distribuzione: Universal Pictures, China Film Group - Soggetto: da una storia di Max Brooks, Edward Zwick, Marshall Herskovitz - Sceneggiatura: Carlo Bernard, Doug Miro, Tony Gilroy - Fotografia: Stuart Dryburgh, Zhao Xiaoding - Montaggio: Mary Jo Markey, Craig Wood - Art Direction: Adam Wheatley, Joe Celli, Sherrie Dai, Paul Gelinas, Colin Gibson, Helen Jarvis - Scenografia: John Myhre - Set Decoration: Gordon Sim - Costumi: Mayes C. Rubeo - Musiche: Ramin Djawadi - Effetti speciali: Weta Workshop, Industrial Light & Magic, Base FX e altri - Formato: Color, 3D - Durata: 103'.
Cast: Matt Damon, Tian Jing, Pedro Pascal, Willem Dafoe, Eddie Peng, Lu Han, Kenny Lin, Karry Wang, Kai Zheng, Cheney Chen, Andy Lau, Xuan Huang, Zhang Hanyu, Gengxin Lin, Chen Xuedong, Wang Junkai, Yu Xintian, Liu Qiong.
---
---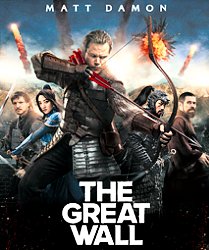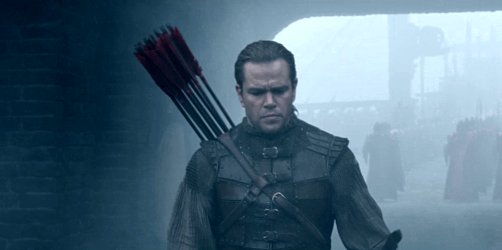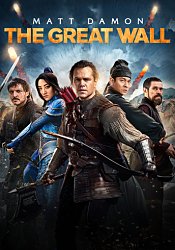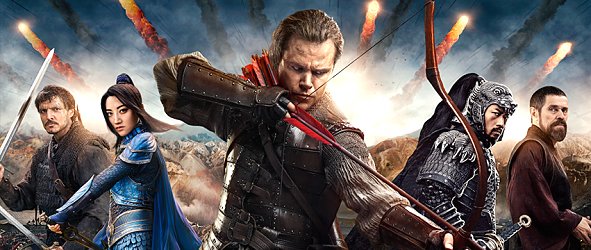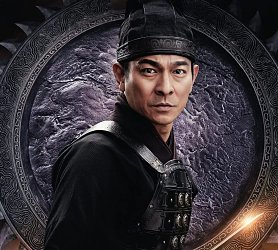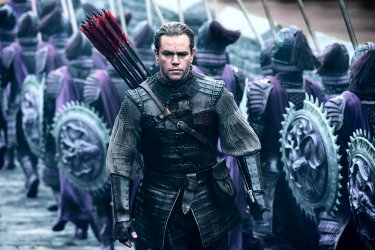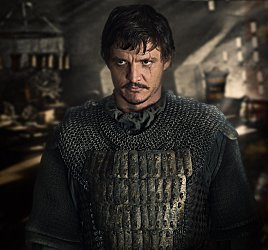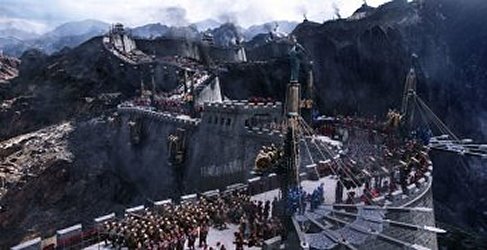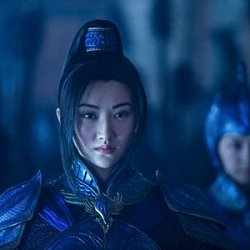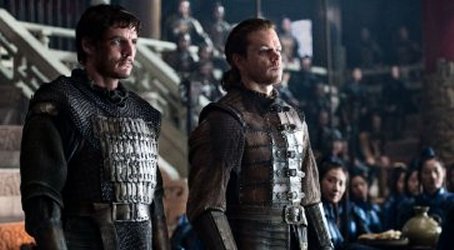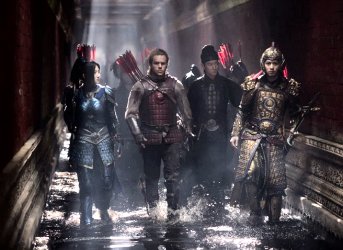 Trama e commenti: mymovies.it - movieplayer.it - linkiesta.it - it.wikipedia.org - trovacinema.repubblica.it - comingsoon.it - filmtv.it - filmup.leonardo.it - everyeye.it: «...William (Matt Damon) e Tovar (Pedro Pascal) sono due mercenari europei giunti in prossimità dei territori cinesi spinti unicamente dalla bramosia e dalle voci di una fantomatica "polvere nera" capace di esplosioni ed effetti pirotecnici letali più di ogni altra arma. Il loro ingresso in Cina è quanto di più irruento si possano immaginare: dapprima vengono attaccati da una mostruosa creatura mai vista prima, poi vengono rincorsi da dei predoni Kitai, infine bloccati dall'esercito cinese e condotti in udienza. Il tempo per un vero e proprio processo però non c'è: la muraglia è infatti sotto attacco, e l'esercito difensivo dell'Ordine Senza Volto è chiamato a proteggerla. La minaccia giustifica la costruzione di un'opera come la grande muraglia, lunga più di ottomila chilometri: i Tiao Tei, un esercito di mostri quadrupedi, assetati di sangue e duri a morire, ogni 60 anni tornano ad attaccare la civiltà, risvegliati dalle divinità che intendono punire la specie umana per la sua avidità. In tempo zero, naturalmente, i due mercenari daranno prova delle proprie abilità e finiranno per avvicinarsi sempre di più ai loro compagni cinesi, e specialmente all'affascinante condottiera Lin Mae (Tian Jing). I due mercenari saranno presto chiamati a scegliere fra l'istinto di rispondere ad uno scopo valoroso (combattere i Tiao Tei fianco a fianco con l'esercito del Nameless Order) o fare combattuta con Ballard (Willem Dafoe), altro ladruncolo europeo con un piano per rubare la polvere nera.
Se la trama di The Great Wall già appariva inusuale, il film ha suscitato chiacchiericcio e un diffuso interesse per il mescolamento di carte decisamente particolare: un blockbuster americano costato la bellezza di 135 milioni di dollari, affidato ad un regista di grandi capolavori e film d'autore come Zhang Yimou, che riesce comunque a inserire un duo protagonista occidentale, incarnato da Matt Damon (ormai "prezzemolo di Hollywood") e Pedro Pascal, redivivo nelle memorie del pubblico come l'Oberyn Martell di Game of Thrones. Fanno da contraltare l'attrice Tian Jing nei panni della condottiera valorosa e Willem Dafoe come subdolo bandito. Insomma, le carte giocano una partita curiosa ma hanno i numeri per vincerla? Spiace constatare che Zhang Yimou - ormai lontano anni luce dai tempi di Lanterne rosse - si adagia su una scrittura con pochissimo pathos, prevedibile e talmente infarcita di cliché da farci completare le frasi degli attori sullo schermo. Certo il film regala attimi di spettacolarità: resta pur sempre un wu xia pian, un film di cappa e spada gonfiato da un budget notevole, con combattimenti che terranno sveglia l'attenzione dello spettatore e saranno a tratti un vero piacere per gli occhi. Ma la vera sensazione è di non essere di fronte a un film quanto più ad un evento: una grande coreografia orchestrata per una visione a reti unificate, in cui tutto somiglia più a una cerimonia delle Olimpiadi che ad un film fantasy-action. ...» (Luca Chiappini).

Plot Summary, Synopsis, Review: IMDb - allmovie.com - en.wikipedia.org - gonewiththetwins.com - hollywoodreporter.com - nytimes.com - popmatters.com - rottentomatoes.com - abandomoviez.net - reelviews.net: «...The Great Wall takes place in a fantasy-influenced version of the tenth or eleventh century. Two Europeans, William (Damon) and Tovar (Pedro Pascal), stumble on the title monument while seeking to trade for (or steal) the mysterious "black powder" that's being whispered about in the West. Before coming upon the wall, they kill a lizard-like monster that looks like it escaped from a bad Alien spinoff. William takes its arm as a trophy and this earns him some respect after he and his smack-talking buddy are captured by the wall's garrison. When the monsters attack the en masse, William and Tovar are co-opted by Commander Lin Mae (Jing Tian) into helping with the defense. The rest of the movie is mostly a series of battles as waves of creatures attack. Subplots include an alliance of criminals between Tovar and another European, Ballard (Willem Dafoe); a low-key, quasi-romance between William and Lin Mae; and an investigation of what effects magnetism have on the monsters. Matt Damon does what's necessary to earn his paycheck. He struggles more with his accent than with his dialogue, manages to look like a caveman under all the dirt and fake hair, and does some nifty party tricks with his bow and arrow. Jing Tian has sufficient presence and charm to make it obvious why her star is on a sharp ascending trajectory across the international film industry - she brings poise and physicality to her performance. Pedro Pascal provides a dose of comedy; a few of his deadpan lines are genuinely funny. The real stars of the movie are supposed to be the special effects. ...» (James Berardinelli).

Movie Review Query Engine
---
---