---
---
---
Macbeth - La tragedia dell'ambizione
(Macbeth)
2006, regia di Geoffrey Wright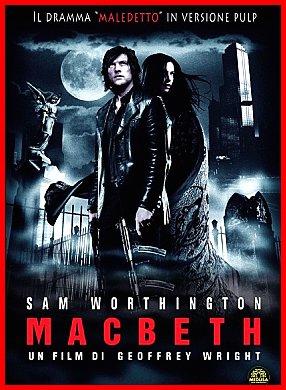 Scheda: Nazione: Australia - Produzione: Film Finance, Film Victoria, Mushroom Pictures, Paradigm Hyde Films - Distribuzione: Delta Pictures, Truly Indie, Union Station Media, Sunfilm Entertainment, Acteurs Auteurs Associés - Soggetto: dalla tragedia Macbeth di William Shakespeare - Sceneggiatura: Geoffrey Wright, Victoria Hill - Fotografia: Will Gibson - Montaggio: Jane Usher - Art Direction: Adele Flere - Scenografia: David McKay - Costumi: Jane Anne Johnstone - Musiche: John Clifford White - Effetti speciali: Digital Pictures Iloura - Formato: Color - Durata: 109'.
Cast: Sam Worthington, Victoria Hill, Lachy Hulme, Gary Sweet, Steve Bastoni, Mick Molloy, Bob Franklin, Craig Stott, Matt Doran, Damian Walshe-Howling, Jonny Pasvolsky, Nash Edgerton, Rel Hunt, Socratis Otto, Christopher Kirby, Kat Stewart, Louis Corbett, Chris Vance, Chloe Armstrong, Hanna Griffiths, Kate Bell, Miranda Nation.
---
---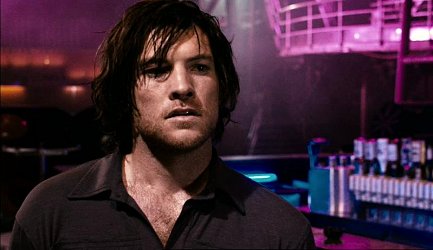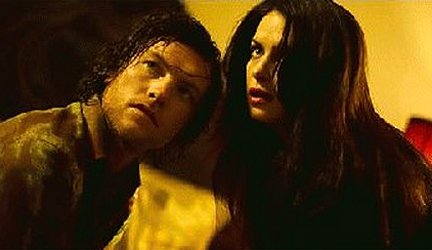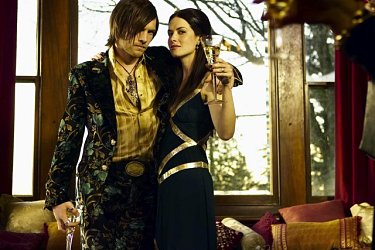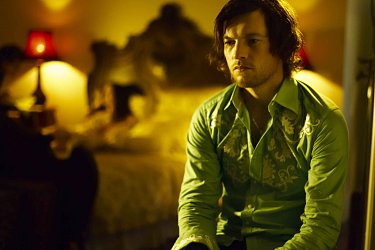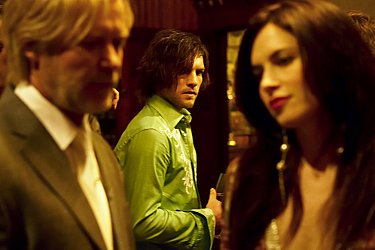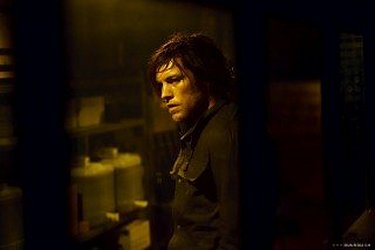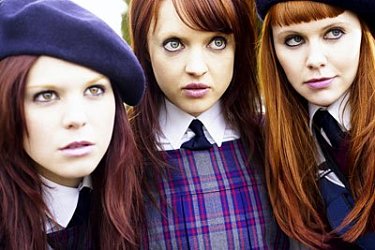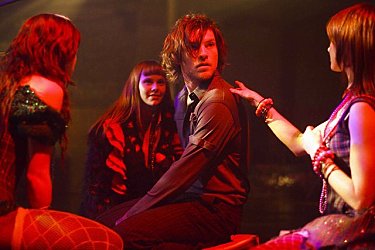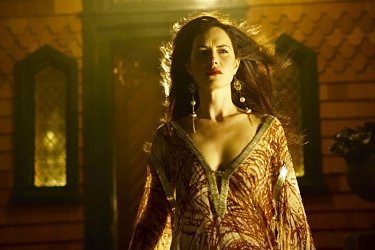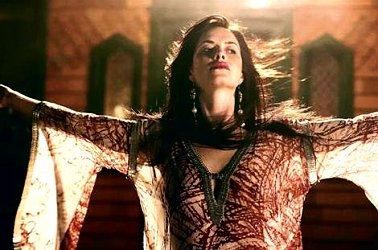 Trama e commenti: mymovies.it - filmup.leonardo.it - davinotti.com - cinematografo.it - silenzio-in-sala.com - filmscoop.it - filmtv.it - it.wikipedia.org: «È una trasposizione del capolavoro Macbeth di William Shakespeare ambientata nella Melbourne moderna, e narra le vicende di Macbeth (Sam Worthington), membro di una banda criminale che controlla il traffico di droga comandata da Duncan. Il regista Geoffrey Wright sceglie l'uso dello slang di Melbourne ed i dialoghi del film si discostano sensibilmente da quelli del raffinato testo di Shakespeare. Lo scrittore inglese narra la storia di nobili che diventano banditi, mentre Wright cerca di rappresentare con un tono di nobiltà le crude vicende dei bassifondi cittadini. Dopo un tragico conflitto a fuoco in cui uccide i membri della gang rivale dei Goths, Macbeth viene avvicinato da tre sexy studentesse/streghe che gli consigliano di essere meno leale e più sanguinario; assieme a lui c'è l'altro membro della banda Banquo, a cui le ragazze predicono un futuro meno brillante e di maggior successo di quello di Macbeth. Il capobanda "sweet" Duncan ricompensa Macbeth per aver eliminato i Goths ma riserva un trattamento migliore al proprio figlio Malcolm, suscitando il disappunto di Macbeth, che comincia a pensare di prendere il posto di Duncan. Macbeth e la moglie vivono nel lusso e sono entrambi cocainomani. Quando lui le confida i malumori per il deludente trattamento ricevuto, lei gli suggerisce di assassinare Duncan e insieme predispongono un piano. Invitano a cena il boss e lo uccidono facendo ricadere la colpa sulle sue guardie del corpo, che avevano narcotizzato in precedenza. Macbeth diventa il nuovo capobanda, malgrado che Malcolm sospetti la sua responsabilità nell'omicidio del padre. Dopo aver fatto ammazzare Banquo, Macbeth comincia ad avere funeree visioni. Ritrova le tre streghe e beve una loro pozione, a cui fa seguito un'orgia a quattro durante la quale chiede cosa gli riserva il futuro alle ragazze, che lo mettono in guardia da Macduff, un altro componente della banda, e gli dicono che nessun uomo partorito da una donna potrà ucciderlo. ...».

Plot Summary, Synopsis, Review: IMDb - allmovie.com - variety.com - dvdverdict.com - cinemattraction.com - eyeforfilm.co.uk - drush76.wordpress.com - phase9.tv - cinemagazine.nl - mrqe.com: «With the 2006 MacBeth, controversial Australian director Geoffrey Wright (Romper Stomper, Metal Skin) launches his fourth big screen outing and continues the trend of reinventing Shakespeare by contemporizing the bard's plays. As in other recent efforts - Richard Loncraine's Richard III (1996), Michael Almereyda's Hamlet (2000) -, Wright uses a distinctly postmodern context to extract related themes from the original work. Here, Wright reworks the brutal tragedy Macbeth, retaining its Elizabethan dialogue, but resituating the events within the arena of modern Australian gang violence. His Macbeth (Sam Worthington) is a drug baron and pimp, his Lady Macbeth a Valium-addicted, narcoleptic burnout and manipulator, his Duncan the head of Melbourne's criminal underground. Macbeth and Lady Macbeth murder Duncan in cold blood (framing the servants as responsible), but soon after Macbeth takes the throne, he is undone - and beheaded - by usurper Macduff. Like former adapter Roman Polanski, Wright ups the quotients of bloodletting, sadism, and underlying iciness. He filmed much of the picture with HD photography - thus capturing a broader range of imagery and a much blacker darkness in his nighttime sequences - and lit a pivotal action scene exclusively with red laser gun sights. The result is a thoroughly unique and unprecedented work».

Approfondimenti: Movie Review
In Italia il film è uscito in Italia direttamente in dvd, dal 20 ottobre 2009, per la Medusa Film.
---
---