Mythica: The Darkspore
2015, regia di Anne K. Black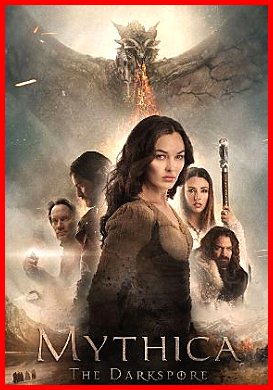 Scheda: Nazione: USA - Produzione: Arrowstorm Entertainment, Camera 40 Productions - Distribuzione: Highland Film Group, Signature Entertainment, Splendid Film, SunWorld Pictures, AB Vidéo, CONtv, Cinedigm - Soggetto: Jason Faller, Kynan Griffin - Sceneggiatura: Anne K. Black, Jason Faller, Kynan Griffin, Liska Ostojic, Justin Partridge - Fotografia: A. Todd Smith - Montaggio: Rob York - Art Direction: Kurt Knight - Scenografia: Lauren Spalding - Musiche: Nathaniel Drew - Effetti speciali: Rob Field, Jared Walker - Formato: Color - Durata: 107'.
Cast: Melanie Stone, Adam Johnson, Jake Stormoen, Nicola Posener, Rocky Myers, Christopher Robin Miller, Natalie Devine Riskas, Kevin Sorbo, Robert Jayne, Matthew Mercer, Brogan Johnson, Ryan Palmer, James C. Morris, Kali Wright, Michael Flynn.
---
---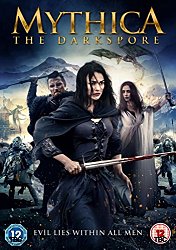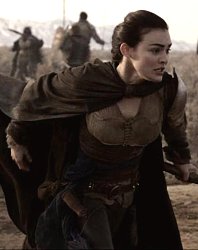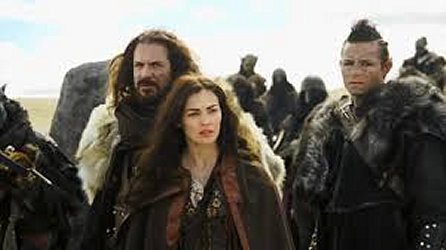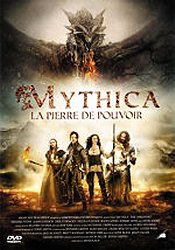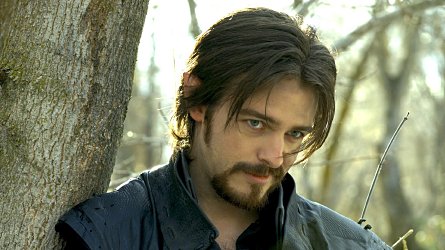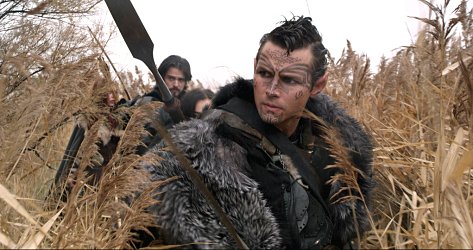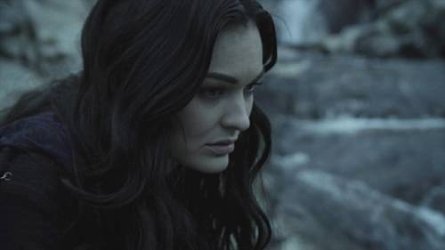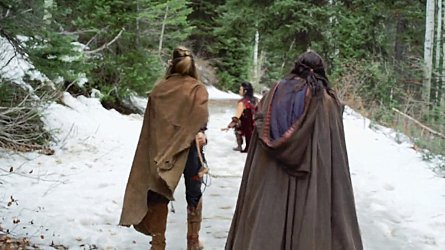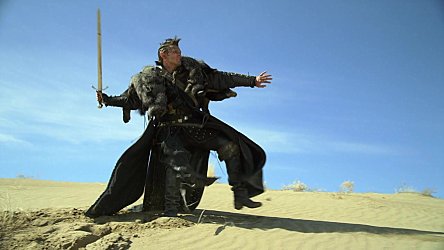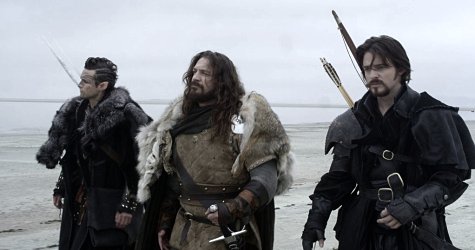 Trama e commenti: torridifrontiera.forumcommunity.net - altadefinizione.fun - cinema.everyeye.it: «Dopo la morte della sorella della sacerdotessa Teela, in possesso di una reliquia magica di grande potere così trafugata dalle forze del male, il gruppo di avventurieri capitanato dalla coraggiosa necromante Marek è alle prese con una nuova missione atta ad impedire il recupero di un'antichissima pietra che, se finisse nelle mani sbagliate, potrebbe causare ovunque morte e disrtuzione. Su consiglio del millenario druido Gojun Pye, Marek decide così di riformare la squadra, convincendo il mezzelfo Daqen e il guerriero Thane con promesse rispettivamente di ricchezza e gloria, nonché la stessa Teela ancora in cerca di vendetta per la scomparsa della sorella. Durante il loro cammino i Nostri si imbatteranno anche nell'elfo oscuro Qole che deciderà di aiutarli nella loro disperata impresa. Secondo capitolo di una saga il cui capostipite è stato parzialmente finanziato dagli appassionati sulla piattaforma di crowdfunding Kickstarter, Mythica: The Darkspore parte direttamente dagli eventi conclusivi del predecessore, mettendo di nuovo i nostri eroi alle prese con una tipica missione di stampo fantasy. Uno sguardo classico al filone che potrà regalare certamente dosi di divertimento ed immedesimazione ai giocatori di ruolo, tanto che la narrazione è pressoché concentrata sulla classica quest da portare a termine per salvare il mondo delle forze oscure. Non manca nulla dell'immaginario tipico di tolkeniana memoria e delle sue derivazioni alla Dungeons & Dragons, a cominciare dalle varie razze e classi di personaggi: sacerdotesse, druidi, elfi, mezzelfi, guerrieri, negromanti fino ad arrivare in qualità di spalle del villain a draghi e orchi di ogni risma. La passione per rispettare appieno tutti gli stilemi del filone è senza dubbio ammirevole ma, come spesso accade in produzioni a basso costo, i limiti di budget penalizzano assai il risultato complessivo. Effetti speciali improbabili (seppur non ai livelli Asylum) e una regia non sempre ispirata che sfiora, fortunatamente solo tratti, echi amatoriali non riescono ad infondere la giusta carica di epica ad una vicenda comunque discretamente orchestrata, con tanto di omaggi e citazioni all'esalogia di Peter Jackson (con tanto di drago a proteggere un immenso tesoro e una sequenza riprendente la tragica e iconica morte di Boromir) e interpretazioni più efficaci del previsto da parte di un cast che conta anche la presenza in ruolo di guest-star (come già nello scorso episodio) di Kevin "Hercules" Sorbo nei panni del saggio druido» (Maurizio Encari).

Plot Summary, Synopsis, Review: IMDb - allmovie.com - moria.co.nz - eyeforfilm.co.uk - themoviedb.org - tuningintoscifitv.com - ksl.com - yo-video.net - abandomoviez.net - girlswithguns.org: «The original movie sat in my "pending" pile for so long, that the sequel showed up about a week after finally reviewing it. So I thought I might as well fast-track that one, and see how it compares. The answer is likely, not quite as well, much though it goes over the same, well-worn fantasy/D&D tropes. Our four adventurers from the first movie are still about, though haughty cleric Teela (Posener) now has a dead sister, which she blames Marek (Stone), the rapidly XP-gaining magic-user. is warned by her mentor, Gojun Pye (Kevin Sorbo, in much the same kind of cameo are last time), that evil necromancer Szorlok is watching her, seeing the darkness which lurks within her soul. Szorlok and sidekick Kishkumen are searching to reassemble the titular artefact, which was cracked to four pieces in a previous age. Cutting to the chase rather faster than the script here does, they capture our hereoes, along with newcomer Hairgel the dark elf [ok, not his actual name, but you'll understand why I call him that when you see him] and hold Teela as a hostage, using her as leverage so her friends will retrieve the stone. The film seems to have forgotten that it was the characters, and the interplay between them, which was its predecessor's strongest suit. When we get that, it still shines, yet you're well into the second half of the movie before the party is reassembled and gets going on anything resembling an actual adventure. Up until then, you get a rather boring set of navel-gazing, mostly based around Marek agonizing about whether she is being turned to the dark side, with a side-helping of angst from Teela. ...».

Movie Review Query Engine
Conosciuto anche con i titoli: Mythica: La pierre de povoir; Mythica: Die Ruinen von Mondiatha; Mythica 2: The Darkspore.

Mythica: A Quest for Heroes - Mythica3: The Necromancer - Mythica4: The Iron Crown - Mythica5: The Godslayer
---
---