---
---
---
Never Say Macbeth
2007, regia di Christopher J. Prouty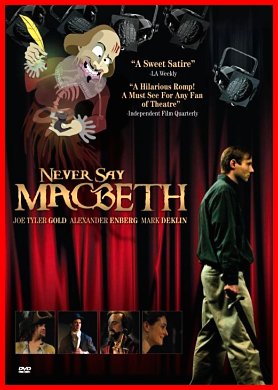 Scheda: Nazione: USA - Produzione: Gold Cap Films - Distribuzione: Vanguard Cinema, ViewCave - Soggetto (ispirato alla tragedia di William Shakespeare): Joe Tyler Gold - Sceneggiatura: Joe Tyler Gold - Fotografia: Michael Millikan - Montaggio: Bill Butler, Stephen Butler, Christopher J. Prouty - Art Direction: Shauna Schurman - Costumi: Cynthia Herteg - Musiche: Tim Labor - Effetti speciali: Alexander Enberg, Chris Mabli - Formato: Color - Durata: 86'.
Cast: Tammy Caplan, John Combs, Scott Conte, Linnea Liu Dakin,Bayard Crawley, Erika Davis-Marsh, Luis de Amechazurra, Mark Deklin, Alexander Enberg, Michael Gabiano, Tania Getty, Gregory Giles, Joe Tyler Gold, Diane Hurley, Ian Kerr, Jonathan Levit, Mercedes Martinez, Velvet Rhodes, Andrea Ruth, Ruth Silveira, Melodee Spevack, Ilana Kira, Richard Williamson, Sam Zeller.
---
---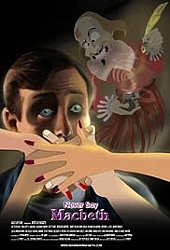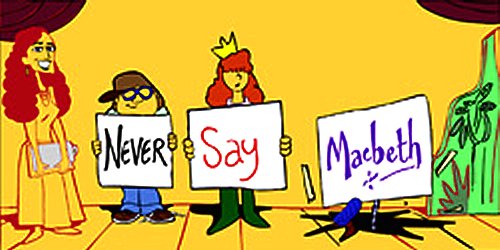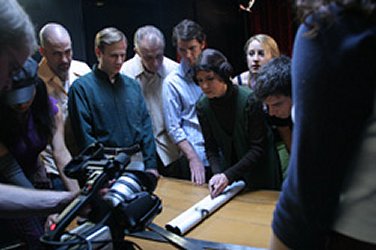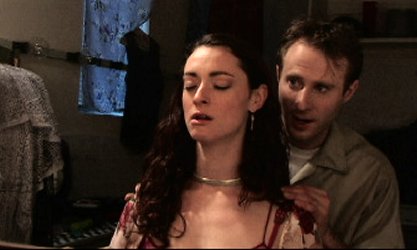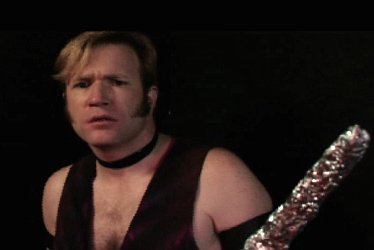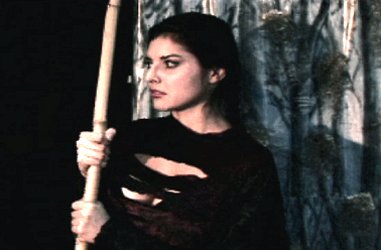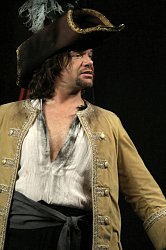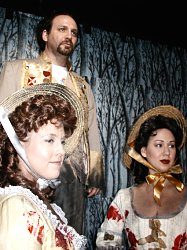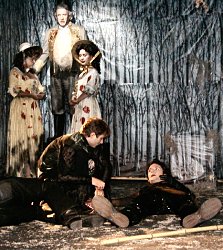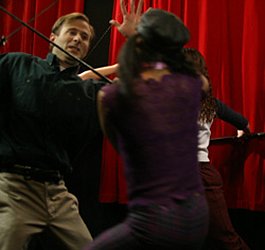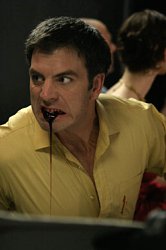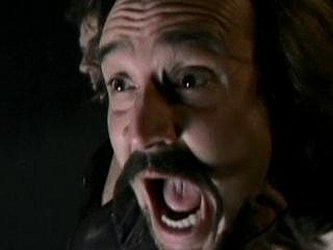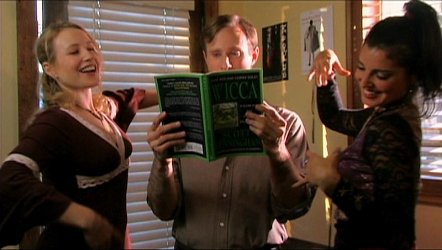 Plot Summary, Synopsis, Review: IMDb - allmovie.com - reelingreviews.com - efilmcritic.com - broadwayworld.com - playbill.com - theindependentcritic.com - dvdtalk.com: «To say that actors are a superstitious lot is probably one of the understatements of the century, if not the millennium. That proclivity is nowhere better demonstrated than in the long, tortured history of Shakespeare's Macbeth, a play not exactly filled with butterflies and fairies, but whose extracurricular history includes a virtually nonstop ledger of death, destruction and other mayhem that pretty much matches what occurs onstage. So it's little wonder then that actors insist that even mentioning the play's name will instantly breed bad luck. That's pretty much the setup for Never Say Macbeth, a slight if at times sweetly charming indie film that posits a science teacher nebbish on a quest to find his actress girlfriend, wherein he of course says the name of the Scottish play at a theater, wreaking havoc (at least for a while) on everyone concerned. The film's press kit proclaims Never Say Macbeth as a cross between Waiting for Guffman and Beetlejuice, which may be more than a bit of wishful thinking. While Macbeth certainly has its charms, it has none of the scabrous and wacky Christopher Guest humor of Guffman, and certainly none of the manic energy and big budget special effects wizardry of Beetlejuice. That said, Macbeth offers an at times delightful, if never very hilarious, look at a community theater group attempting yet another "revisal" of Shakespeare's legendary tragedy. Macbeth is largely a one man show, written, produced and starring Joe Tyler Gold, who portrays Danny, the hapless Ohio science teacher who treks to the mad, mad, mad, mad world of Los Angeles in search of his ex-girlfriend Ruth (Ilana Kira). Somehow he's discovered she's auditioning for a little theater company headed by an astrology obsessed director, Jason (Alexander Enberg, in one of the funnier performances in the film). Before Danny is able to track down Ruth, he's mentioned the unmentionable (namely Macbeth), refusing to believe the other actors' exhortations that he's brought doom and gloom to the proceedings, and then before he can dispel the curse (according to a well-known if ridiculous spell probably crafted by an out of work choreographer), he's hustled onstage to audition for Jason, despite his insistence that he's not an actor. Narcissistic directors are an easy target, there's no doubt, and Macbeth makes the most of this cliché, with Jason casting Danny improbably as Witch #1 for the mere fact that Danny is a Pisces and that will balance the cast, stargazing-wise. ...» (Jeffrey Kauffman).

Approfondimenti: Movie Review
---
---