---

INTERVISTA COL VAMPIRO
(Interview with the Vampire: The Vampire Chronicles)
1994, regia di Neil Jordan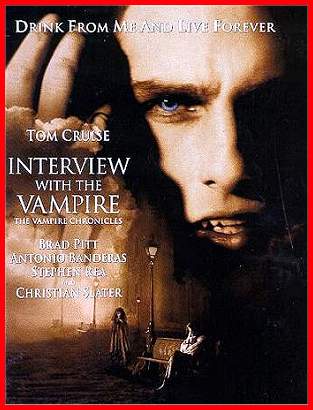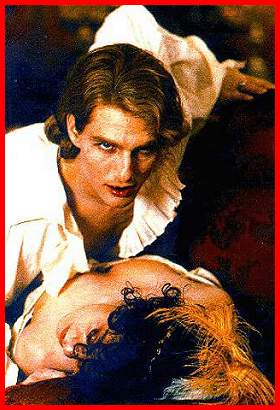 Scheda: Nazione: USA - Produzione: Athena Film, Titanus - Distribuzione: Warner Bros., Warner Home Video, Argentina Video Home, Geffen Pictures - Soggetto: dal romanzo Interview with the Vampire di Anne Rice - Sceneggiatura: Anne Rice - Fotografia: Philippe Rousselot - Montaggio: Mick Audsle, Joke van Wijk - Scenografia: Francesca LoSchiavo, Philippe Turlure - Costumi: Sandy Powell - Musiche: Elliot Goldenthal (e Mick Jagger, Keih Richards, Charlie Watts; Joseph Haydn, Georg Friedrich Handel, Ludwig van Beethoven) - Effetti speciali: Digital Domain, Effects Associates, Hunter Gratzner Industries, Stan Winston Studio, Stetson Visual Services, The Computer Film Company - Formato: Panoramica Technicolor - Durata: 122'.
Cast: Tom Cruise, Brad Pitt, Antonio Banderas, Stephen Rea, Christian Slater, Virginia McCollam, Kirsten Dunst, John McConnell, Mike Seelig, Bellina Logan, Thandie Newton, Indra Ové, Helen McCrory, Lyla Hay Owen, Lee Emery.
---
---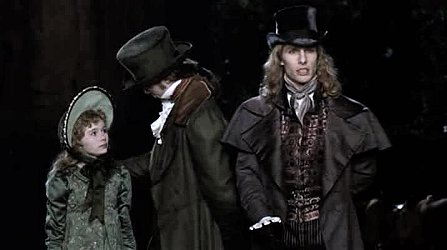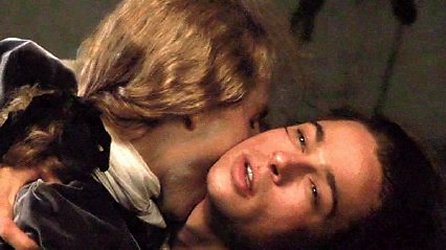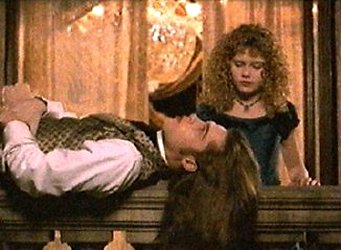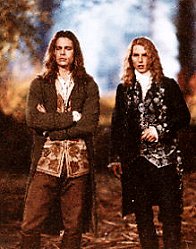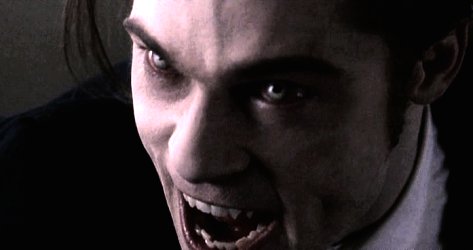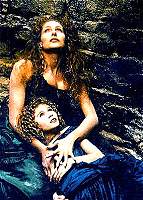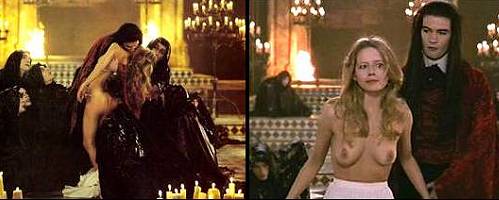 Trama e commenti: cinematografo.it - it.wikipedia.org - davinotti.com - kataweb.it - mymovies.it - it.movies.yahoo.com - movieplayer.it - film.spettacolo.virgilio.it: «A San Francisco alle soglie del 2000 il giornalista Mallory viene avvicinato da Louis de Point du Lac, vampiro dal 1791, quando era un proprietario terriero presso New Orleans. Ridotto alla disperazione per la perdita della moglie e della figlioletta viene iniziato alla sua tenebrosa e ferina esistenza da Lestat, collega di origini parigine, che cerca invano di far superare al discepolo l'innata repulsione per l'omicidio. Invano Louis si ciba di sangue di ratti e galline, e fa fuggire i servi incendiando la casa. Ormai Lestat lo domina e lo coinvolge in efferate uccisioni di innocenti. Una bimba orfana, Claudia, viene "adottata" dai due e si rivela feroce quant'altri mai. La nascita degli Stati Uniti moderni e l'arrivo di un flusso immigratorio consente al trio di saziare la loro fame di sangue e di avventura. Claudia, che odia Lestat, gli fa bere sangue di morto, poi i due gettano il vampiro agonizzante nella palude, ma questi risorge cibandosi di un caimano: solo il fuoco sembra fermarlo. Louis e Claudia fuggono in Europa, dove si mettono alla ricerca delle radici della maledizione. Solo nel 1870 vengono avvicinati, a Parigi, da Armand, capo di una setta vampirica che vive nei sotterranei di un teatro dove si celebrano riti vampirici camuffati da commedia noir. I vampiri, sospettando l'uccisione di Lestat da parte dei due, sacrificano la bimba esponendola al sole con la sua nuova amica, una donna vampirizzata sul palcoscenico e chiudono in una bara sigillata Louis, che viene liberato da Armand. Louis si vendica bruciando la congrega, ma, scosso per la perdita di Claudia, rifiuta l'amore di Armand, che ha architettato tutto per averlo accanto. Tornato in America, Louis ritrova Lestat, ridotto in stato pietoso e al giornalista che gli chiede di iniziarlo alla sua tenebrosa esistenza risponde di no. Ma sarą Lestat ad accontentare il cronista sorprendendolo sulla sua automobile».

Plot Summary, Synopsis, Review: IMDb - entertainment.msn.com - moria.co.nz - nytimes.com - metacritic.com - terra.es/personal - rottentomatoes.com - efilmcritic.com - best-horror-movies.com - cinefantastico.com - filmsfantastiques.over-blog.com - vampyres-online.com: «The Vampire Lestat (Tom Cruise), ageless, immortal and evil. He is sustained through the centuries by the blood of countless victims. Louis De Pointe Du Lac (Brad Pitt) is a broken man, devestated by the loss of his beloved wife and infant daughter. Amid the unbearable heat of New Orleans, the air thick with desire and unspeakable horror, Louis encounters Lestat. 200 years later, Louis decides to tell his story - a vampire story of love, grief, terror and ecstasy - to a young reporter (Christian Slater), weaving the history that will come to be known as "Interview with the Vampire". Who of you has been able to resist the divine beauty of this film? I think not any one of you! Louis De Pointe Du Lac - the beautiful vampire, caught in his inner struggle. The evil!? (decide for yer self *g*) Lestat, always seductive and hungry, and of course Armand, the oldest of his kind, suffering on his loneliness, not getting the solace from Louis as he wanted so much. I love this film, as I sure think you do too. If any of you hasn't seen it yet (which I honestly doubt), see it! That's an order!!».

Approfondimenti: Movie Review
Conosciuto anche con i titoli: Entretien avec un Vampire; Entrevista com o Vampiro; Entrevista con el Vampiro; Interview mit einem Vampir.

La recensione di Cuccu'ssette su "Terre di Confine"
---
---