---

Kung Fu Zombie
(Wu long tian shi zhao ji gui)
1982, regia di Wa Yat-wang (Yi-Jung Hua)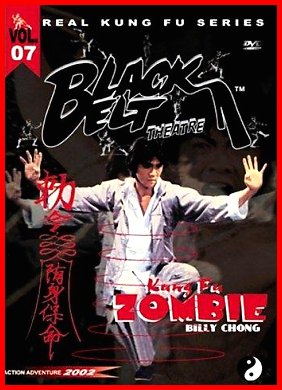 Scheda: Nazione: Hong Kong - Produzione: The Eternal Film Company, Shaw and Sons Ltd. - Distribuzione: The Eternal Film Company, Transmedia, Ground Zero - Soggetto: Bao Kwok-lan - Sceneggiatura: Wa Yat-wang (come Hwi I Hung) - Fotografia: Hu Yung - Coreografie: Wa Yat-wang - Formato: Color - Durata: 80'.
Cast: Billy Chong, Kwan Yung Moon, Kong Do, Chan Lau, Cheng Kei Ying, Pak Sha-lik, Cheng Hong Yip, Hu Wei, Pai Sha-li, Shen Jen-chi.
---
---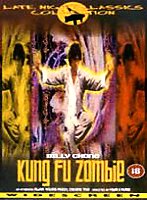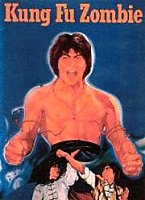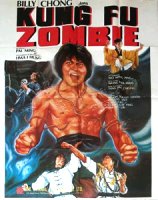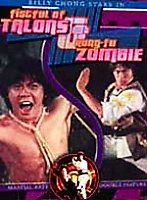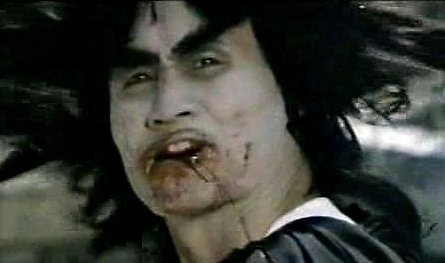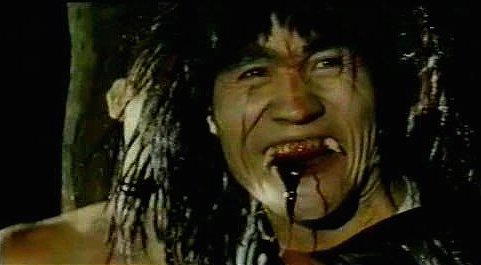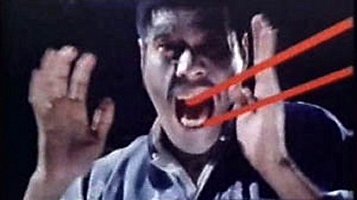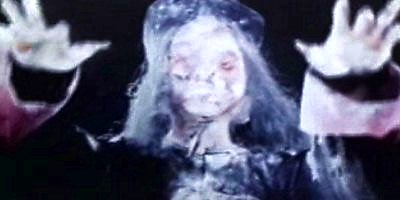 Trama e commenti: davinotti.com - ilcancello.com - asianfeast.org: «Un piccolo criminale ingaggia un monaco per risvegliare i morti, cosi da potersi vendicare finalmente dell'uomo che fu responsabile della sua incarcerazione. Le cose però non vanno come dovrebbero e grazie alla magia nera vengono liberati spettri, zombie e supervampiri. Se la trama vi sembra poca cosa, avete ragione. Ma almeno le arti marziali, la regia o l'atmosfera salvano il tutto? Mi spiace dirlo, ma purtroppo non è cosi. Avevo un buon ricordo di Kung Fu Zombie ... invece il tempo questa volta ha mostrato tutta la sua spietatezza e la fama di piccolo cult, per chi scrive, non è affatto giustificata. Kung Fu Zombie è un ibrido abbastanza weirdo di gongfupian, commedia e horror. Purtroppo le arti marziali sono solo nella media (anche se si è visto ben di peggio, sia chiaro), le parti comiche fastidiosamente demenziali e l'horror semplicemente ridicolo. Ovviamente tutto è tremendamente sopra le righe e il regista butta dentro qualsiasi cosa gli passi per la testa, dallo slapstick (con orribili accelerazioni di immagini) alle scene gore che, nonostante la trama del film, sono abbastanza fuori luogo. Insomma non proprio il massimo. Se gli ingredienti sarebbero in parte anche quelli giusti, il risultato è soltanto un accumulo di idee confuse e sconclusionate. Quello che salva un po' Kung Fu Zombie dalla noia totale sono le interpretazioni degli attori e una discreta fattura. ...» (Paolo Grilli).

Plot Summary, Synopsis, Review: IMDb - allmovie.com - zombierama.com - rottentomatoes.com - movies.nytimes.com - teleport-city.com - moviebox.se - kungfumovies.net - taliesinttlg.blogspot.com: «Despite the title, this is a Chinese vampire flick rather than a zombie flick. However, I have noticed that there is some cross over between kyonsi (traditional hopping vampires) and zombies and the summoning thereof as well as the control is similar in the main. However, with ghosts, possessions and a more traditional (almost Western style) vampire this really covers all the bases. As a voice tells us about the evil priests who summon the dead we see a priest/wizard in traditional Taoist robes performing a ritual. He does this to raise four zombies, although in their behaviour they are more like controlled kyonsi. The entire scene has an undercurrent of comedy and this film is played more for laughs than anything else. The reason he has summoned them; a criminal, Lu Dai, wishes to gain revenge on Pang (Billy Chong) but he is a great martial artist. In a rather convoluted plan he and his henchmen fill a coffin with knives, put it in a shallow grave and cover it with branches and leaves. They will challenge Pang, the zombies will be summoned and they will push him into the deadly coffin...».

Approfondimenti: Movie Review
Conosciuto anche con i titoli: Woo lung tin see chiu chik gwai Hong Kong; Wu long tian shi zgui da gui; Der Gorilla mit der staehlernen Klaue.
---
---