---

Librarian 3 - La maledizione del calice di Giuda
(The Librarian - The Curse of the Judas Chalice)
2008, regia di Jonathan Frakes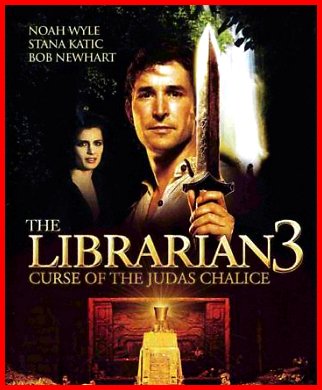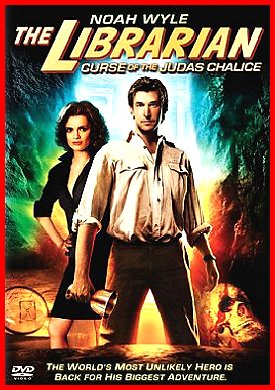 Scheda: Nazione: USA - Produzione: Turner Network Television, Electric Entertainment - Distribuzione: Turner Network Television, Sony Pictures Home Entertainment, Beyond Home Entertainment, Dutch FilmWorks, Flashstar Home Vídeo - Soggetto: Marco Schnabel - Sceneggiatura: Marco Schnabel - Fotografia: David Connell - Montaggio: David J. Siegel - Art Director: Christina Eunji Kim - Arredamenti: Michelle Luci Leary - Costumi: Kim Martínez - Musiche: Joseph LoDuca - Effetti speciali: East Coast Films - Formato: Color, film tv - Durata: 90' (95').
Cast: Noah Wyle, Bob Newhart, Stana Katic, Jane Curtin, Bruce Davison, Dikran Tulaine, Joe Knezevich, Jason Douglas, Ted Alderman, David Born, Allen Boudreaux, John Ceallach, Joseph Meissner, C. Stuart Rome, Beth Burvant, Joe Ross, John Curran.
---
---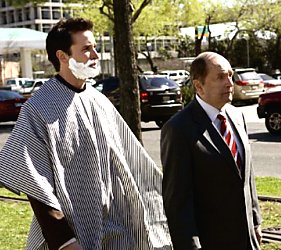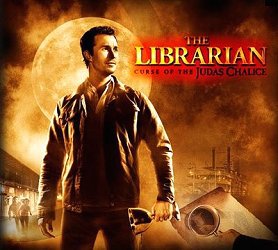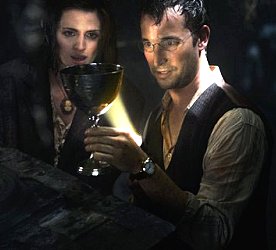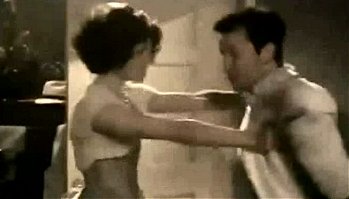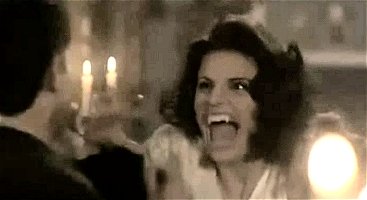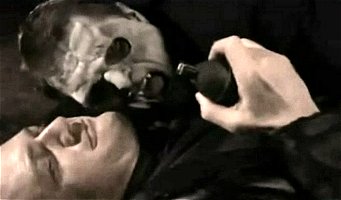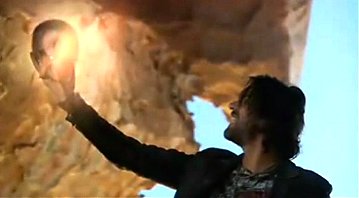 Trama e commenti: virgilio.it - film.tv.it - movieplayer.it - ilcinemaniaco.com - it.wikipedia.org - recensioniagogo.blogspot.com: «Flynn Carsen (Noah Wyle) lavora nella magica biblioteca pubblica di New York da ormai 2 anni senza sosta e senza riuscire ad instaurare una relazione sentimentale seria. Del tutto esaurito va in escandescenze davanti a Judson (Bob Newhart). Gli viene quindi prescritta una vacanza e dopo uno strano sogno Flynn sceglie di trascorrerla a New Orleans dove incontra una misteriosa fanciulla (Stana Katic) e dove capirà che il destino lo ha portato lì per trovare il Calice di Giuda. Ma anche un esponente del vecchio KGB vuole la reliquia e per riuscirci ha rapito il professor Lazlo (Bruce Davison), esperto delle leggende sui vampiri e di un certo Vlad Dracul. ... Dato il rinnovato interesse verso i vampiri (Twilight in libreria e al cinema, la serie True Blood in tv) ecco un grazioso ricamino che si ispira senza mezzi termini a Dracula 2000 (Dracula's Legacy - 2000 - prodotto da Wes Craven) con reminiscenze di Twilight e suggestivi flashback vampireschi per i fan di Buffy e Angel, ma senza dimenticare il suo progenitore Indiana Jones alla ricerca del Santo Graal (Indiana Jones e l'ultima Crociata) e classici come James Bond. La reliquia di turno è un Santo Graal alternativo e originale, il calice di quel Giuda Iscariota che tradì Gesù con un bacio per trenta denari d'argento, che qui unisce credenza e leggenda in maniera scorrevole...».

Plot Summary, Synopsis, Review: IMDb - movies.msn.com - tvguide.com -wikipedia.org - tv.com - ekd.com - criticker.com - video.barnesandnoble.com - die-besten-horrorfilme.de - flixster.com - allmovie.com: «The fearless bookworm who searched for King Solomon's Mines and sought out some of the world's most priceless relics returns to investigate a mystery that could reveal the truth about one of history's most feared villains in this made for television adventure directed by Jonathan Frakes (Star Trek: The Next Generation), and starring Noah Wylie, Bob Newhart, and Jane Curtain. Flynn Carson (Wylie) is on a mission to recover the historic Judas Chalice when French beauty Simone rescues him from certain death. Despite her radiant gorgeousness, however, Simone possesses a dark secret. That doesn't stop Flynn from falling madly in love with Simone, though when he's betrayed by a respected professor (Bruce Davidson) and attacked by a relentless street gang, her secret finally comes out. Realizing his true mission, Flynn ventures into a decrepit New Orleans crypt rumored to house the remains of none other than Prince Vlad Dracul, the 15th Century Romanian prince whose notorious cruelty still holds the power to frighten over 500 years after his demise in 1476» (Jason Buchanan).

Approfondimenti: Movie Review
Il sito ufficiale del film - Trailer
Terzo capitolo della fortunata serie The Librarian, protagonista la star tv Noah Wyle. Conosciuto anche con i titoli: The Librarian 3: The Curse of the Judas Chalice; The Quest - Der Fluch des Judas Kelch; Les aventures de Flynn Carson: Le secret de la coupe maudite; La maldición del cáliz de Judas; O Guardião 3 - A Maldição do Cálice de Judas.

---
---