---

Quando Marta urlò dalla tomba
(La Mansión de la Niebla)
1972, regia di Francisco Lara Polop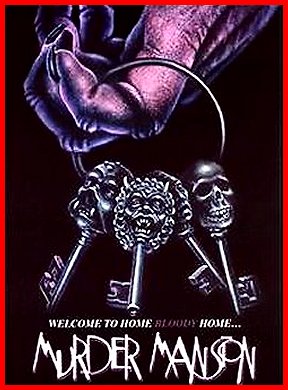 Scheda: Nazione: Italia-Spagna - Produzione: Tritone Filmindustria, Mundial Film - Distribuzione: Mundial Films, AVCO Embassy Pictures, Something Weird Video, Group 1 International Distribution Organization, Charter Entertainment, Continental Video, EastWest Entertainment, Frontier Amusements - Soggetto: Luis G. de Blain - Sceneggiatura: Luis G. de Blain, Antonio Troisio - Fotografia: Guglielmo Mancori - Montaggio: Mercedes Alonso - Musiche: Marcello Giombini - Effetti speciali: Pablo Pérez - Formato: Color - Durata: 83'.
Cast: Evelin Stewart, Analía Gadé, Anna Lisa Nardi, Andrés Resino, Franco Fantasia, Alberto Dalbés, Saturno Cerra, Eduardo Fajardo, Yelena Samarina, George Rigaud, Ingrid Garbo, José Félix Montoya, Magoya Montenegro, Maria Reniu, Emilia Rubio, José Luis Velasco.
---
---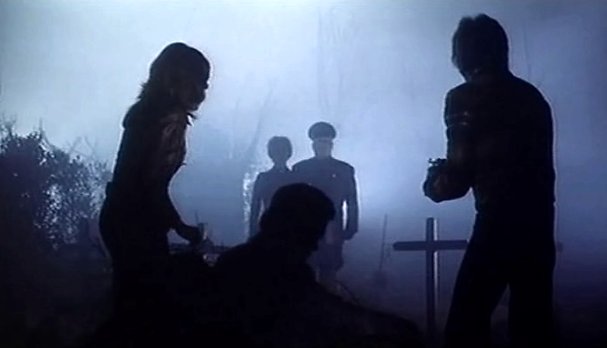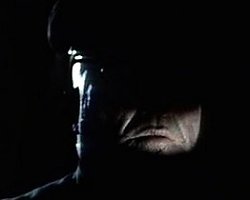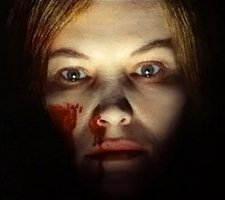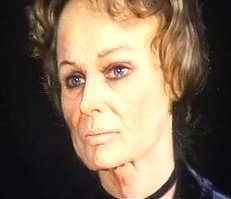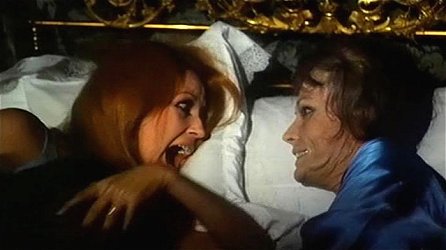 Trama e commenti: mymovies.it - it.movies.yahoo.com - cinema-tv.corriere.it - davinotti.com: «Notte movimentata per un variegato esempio d'umanità alla deriva. In una sera uggiòsa e dominata dalla nebbia, alla villa dove abita l'erede Marta (Ida Galli/Evelyn Stewart) fan capolino vari personaggi: una giovane coppia, una ricca signora, un avvocato seguito dalla consorte nonché uno scansafatiche. La zia della nuova proprietaria è morta in un incidente d'auto e con lei se ne son andati l'autista e l'amante. Le improvvise apparizioni fantasmatiche dan ragione a chi sostiene aleggiare in loco lo spettro della defunta. Prima regia di Francisco Lara Polop, per un horror tipicamente ispanico».

Plot Summary, Synopsis, Review: IMDb - allmovie.com -taliesinttlg.blogspot.com - scifilm.org - hysteria-lives.co.uk - blugosi.freeprohost.com - pasadizo.com - cerebrin.wordpress.com - ftvdb.bfi.org.uk - bloodtypeonline.com: «When an impenetrable fog rolls in effectively closing an old country road it strands a group of people at an old house. Some of the people know each other and are involved in a big business deal, while others are strangers. Together they are forced to deal with the creaky old house and it's lone inhabitant, a beautiful but strange young woman. The tension and panic slowly builds as they realize there is a large mysterious figure stalking the grounds outside the house. Not only that but they begin to suspect that something is terribly wrong with their host who speaks of witchcraft and vampirism. Unfortunately before anyone understands what is going on the house is filled with bodies. This is a strange little movie that I hadn't heard of until I picked it up recently. I have to say that my expectations were low, but I found myself enjoying the movie. The story seems to be a straightforward supernatural plot with mentions of vampires and witches. Early on one of the characters is even chased thru a cemetery by a couple of mysterious shuffling creatures. I was all prepared for the eventual bloodbath by undead, which is where the movie really threw me for a loop. I won't give any more spoilers here, other than to say that the movie isn't at all what I expected it to be and has an entertaining twist at the end. The cast is made up of European actors that will be mostly unknown to most American audiences. But many of them are veterans of the genre and do a fine job here. One of the main reasons that the movie worked for me would be the performances, which helped to sell the tension and fear. I suppose some of the performances could be considered over the top. But I like the how the actors played their parts and how nicely they fit with the overall vibe of the movie...» (John "El Juan" Shatzer).

Approfondimenti: Movie Review
Conosciuto anche con i titoli: Revenge of the Living Dead; Murder Mansion; Maniac Mansion; Exorcism Mansion Egypt; El grito; El asesino de la niebla.
---
---