---

mille occasioni per cambiarE (THE TWINS EFFECT)
(Chin Gei Bin)
2003, regia di Dante Lam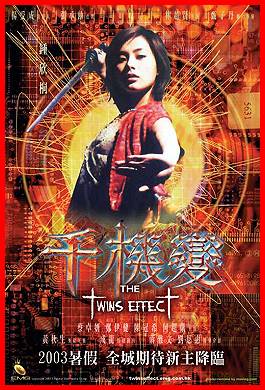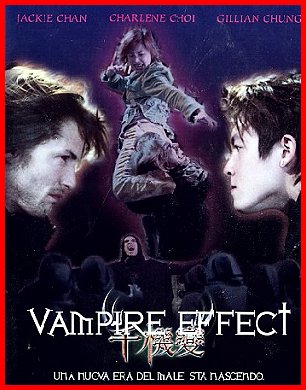 Scheda: Nazione: Hong Kong - Produzione: Emperor Multimedia Group, Million Channel Ltd. - Distribuzione: Universe Laser, Arclight Films - Soggetto: Chan Hing-Kar - Sceneggiatura: Chan Hing-Kar - Fotografia: Man Po Cheung - Montaggio: Ki Hop Chan - Art Direction: Bill Lui - Formato: Color, linguaggio cantonese - Durata: 90'.
Cast: Ekin Cheng, Charlene Choi, Gillian Chung, Anthony Wong Chau-Sang, Edison Chen, Jackie Chan, Mickey Hardt, Josie Ho, Ricardo Mamood, Maggie Lau, Karen Mok, Winnie Leung, Mandy Chung, Digger Mesch, Marky Lee Campbell, Mark Strange, Philip Chen, Daniel Whyte, Simon Robida, Daniel O'Neill, Bey Logan, Robert Meister, Michael Clements.
---
---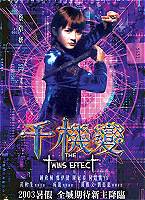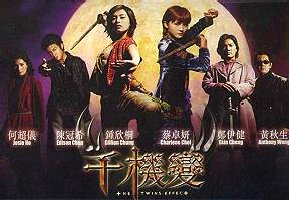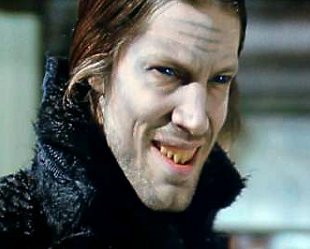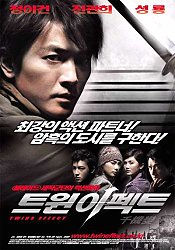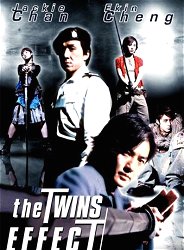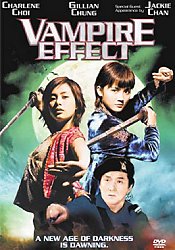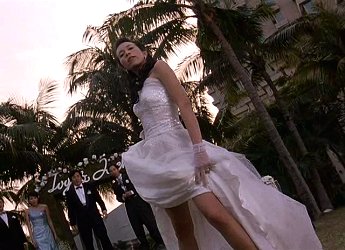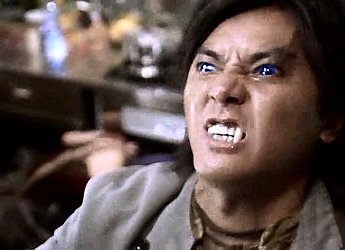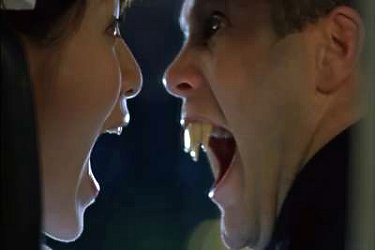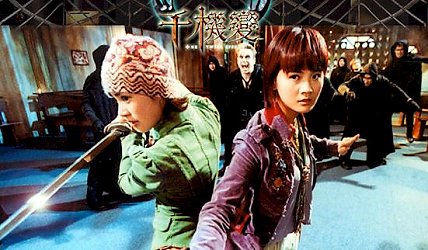 Trama e commenti: cinemavvenire.it - movieplayer.it - thrauma.it - tntvillage.scambioetico.org - vampiri.net: «Due cacciatori di vampiri della Lega anti vampiri affrontano un gruppo di seguaci di Duke e Duke in persona, Lila purtroppo soccombe nello scontro è già la terza paRtner che Riv perde durante una caccia. Il principe dei vampiri giunge in città acquistando come sua residenza una chiesa, quella sera in un ristorante Kazaf incontra Hellen che lo colpisce immediatamente. Il principe quindi inizia a cercarla. Gipsy arriva inviata dalla Lega in sostegno a Riv per combattere i vampiri e fin dall'inizio il rapporto con la sorella di lui: Hellen, non è idilliaco. Duke però riesce ad uccidere quasi tutta la famiglia reale vampirica ed il padre di Kazaf manda al figlio, dall'esilio, un'importantissima reliquia un libro: il giorno e la notte. Riv sospetta che sia proprio questa reliquia ad aver attirato in città Duke e lui e la sua nuova patner si mettono in caccia mentre Kazaf ed Hellen iniziano a frequentarsi. Purtroppo però la scomparsa della famiglia reale ha anche i suoi svantaggi dal punto di vista pratico per Kazaf...».

Plot Summary, Synopsis, Review: IMDb - allmovie.com - en.wikipedia.org - entertainment.msn.com - beyondhollywood.com - lovehkfilm.com - vampyres-online.com: «Ace vampire slayer Reeve (Ekin Cheng) tracks his arch-enemy, the Duke Dekotes (Mickey Hardt) to Hong Kong. The Duke is hunting for Kazaf (Edison Chen), the fifth prince of the vampire nation. With Kazaf's blood and the ancient vampire bible "Day for Night", the Duke will bring a new age of darkness. On arrival, Reeve learns that he has a new partner, a feisty but inexperienced young beauty named Gypsy (Gillian Chung). Matters are further complicated when Reeve's innocent younger sister, Helen (Charlene Choi), develops a romantic relationship with Kazaf. With all the odds against them, our heroes get some unexpected help in the form of high-kicking paramedic Jackie Fong (Jackie Chan). In a high impact final reel, Reeve, Gypsy and Helen join forces to fight the Duke and his minions».

Approfondimenti: Movie Review
Conosciuto anche con i titoli: Qian Ji Bian; The Twins Effect; The Vampire Effect; Efecto Vampiro; A Liga contra o Mal.
---
---