---

The Witches Hammer
2006, regia di James Eaves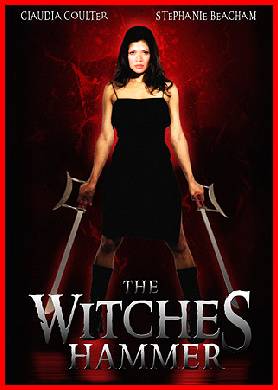 Scheda: Nazione: GB - Produzione: Amber Pictures - Distribuzione: Blackhorse Entertainment, Epix Media, WonderPhil Productions - Soggetto: James Eaves - Sceneggiatura: James Eaves - Fotografia: John Raggett - Montaggio: James Eaves - Art Director: Kristen Allin - Costumi: Andrew Joslin - Musiche: Mark Conrad Chambers - Formato: C olor- Durata: 91'.
Cast: Stephanie Beacham, Stephanie Beacham, George Anton, Tina Barnes, Claudia Coulter, Andrew Cullum, Tom Dover, Harold Gasnier, Adrian Johnson, Liza Keast, Sally Reeve, Magda Rodriguez, Jonathan Sidgwick, Sam Smith, Jason Tompkins.
---
---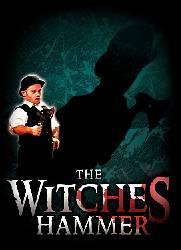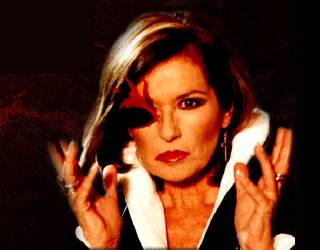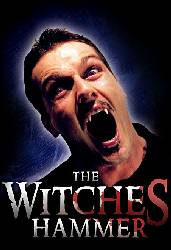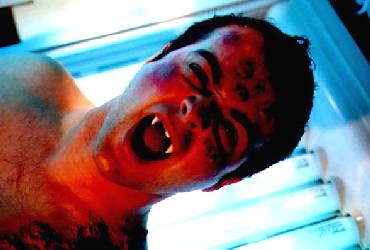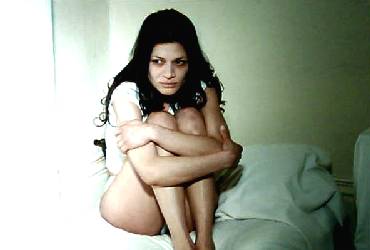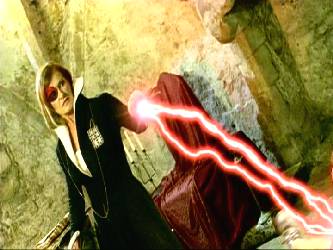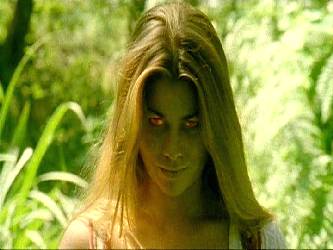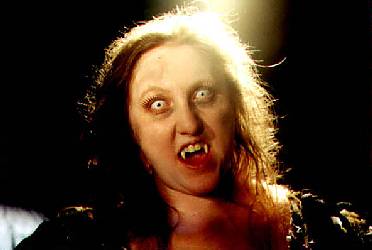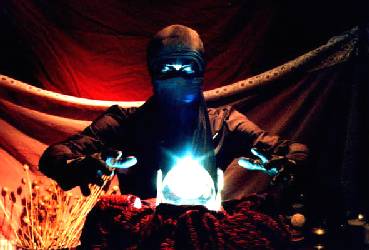 Trama e commenti: filmscoop.it - digilander.libero.it/catafalco - horrormagazine.it - splattercontainer.com: «Rebecca è una giovane e bella ragazza inglese, sposata con figlioletto al seguito…i piani sequenza la vedono attraversare il parco un istante prima di essere aggredita e un attimo dopo all'interno della sacca mortuaria, dove una strana coppia si scambia sguardi di apprezzamento. Sottoposta a trattamento di ingegneria genetica secondo le richieste del misterioso "progetto 571", verrà trasformata in vampiro e carnefice dei suoi simili. Fin qui le dimensioni dell'argomento non lasciano dubbi: è una storia di vampiri, streghe e malvagi assortiti che combattono per accaparrarsi il malleus malleficarum (the witches hammer), un antico testo che consentirà al più onorevole della combriccola magica di risvegliare le anime dei dannati e aprire i cancelli dell'inferno sulla terra (non si capisce poi però con quale reale vantaggio). Senza l'appeal di film come Blade, Underworld o serie televisive come Buffy e Angel, con qualche azzardo sperimentale e molti combattimenti a base di arti marziali, troviamo anche riesumata un'interprete televisiva d'eccezione, molto amata negli anni '80, Stephanie Beacham (Dynasty, I Colby), qui nei panni della mefistofelica Madeline. Amplissimo il girotondo dei personaggi tra cui spiccano l'ingorda vampira Charlotte e Oscar, suo compagno di giochi, eccentriche le strategie e le scelte narrative...».

Plot Summary, Synopsis, Review: IMDb - moria.co.nz - availableimages.com - best-horror-movies.com - beyondhollywood.com - mjsimpson.co.uk - abandomoviez.net - fatally-yours.com - filmreporter.de - zelluloid.de - dal sito ufficiale del film: «Rebecca is brought back from the brink of death by top secret agency 'Project 571'. She is trained as a lethal assassin and sent on missions to kill that which she has become, a vampire. When Project 571 is destroyed by a gang of vampires, Rebecca is thrown into a quest for an ancient book powerful enough to raise the dead. Rebecca joins two priests on a journey to kill the master vampire Hugo Renoir before he can unleash the grotesque souls of the damned into our dimension. If Hugo is allowed to perform the ancient ceremony the earth shall forever pass into the realm of darkness. Along the way Rebecca must utilise her training to face Vampires, Demons and Witches all vying for the book and its awesome power».

Approfondimenti: Movie Review
---
---