---

Cyber City Oedo 808: Blood Lust
1990, regia di Yoshiaki Kawajiri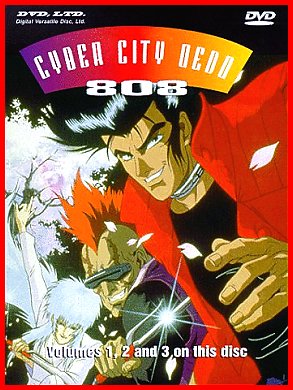 Scheda: Nazione: Giappone - Produzione: Mad House Ltd., Japan Home Video - Distribuzione: Dynit, Central Park Media Corporation - Soggetto: Jyuzou Mutuki - Sceneggiatura: Junichi Ishikawa - Fotografia: Akinori Endo - Musiche: Kazuhiko Toyama (come Kazz Toyama) - Formato: Color, animazione, film tv - Durata: 41' (45').
Cast: Sean Barrett, Daniel Flynn, Nigel Greaves, Bruce Martin, Bob Sherman, Michael M. Simpson, Marc Smith.
---
---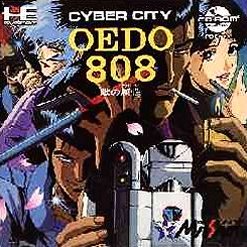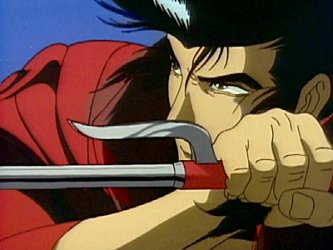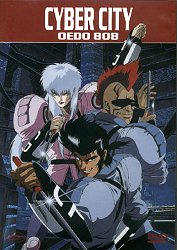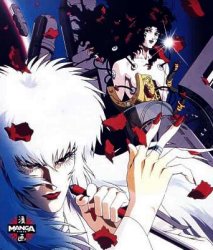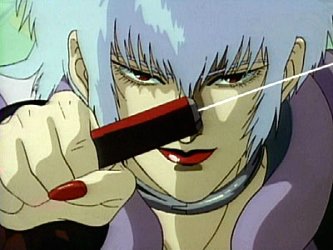 Trama e commenti: animeclick.it: «Cyber City Oedo 808 è una serie TV del 1990 composta da 3 episodi. L'anime è distribuito in Italia da Dynit. "Nel 2808, a causa della dilagante criminalità, tre detenuti sono reclutati dalla cyber polizia della città di Oedo per compiere le missioni più rischiose. A garanzia della loro obbedienza la promessa di uno sconto di pena per ogni caso risolto e soprattutto un ordigno eslosivo fissato al collo di ciascuno dei nostri (anti)eroi, che si troveranno ad affrontare le situazioni più difficili, tra cyber terroristi, robot assassini e vampiri mutanti. Questa è la trama della miniserie in tre episodi (uno per ogni componente della squadra) realizzata da Yoshiaki Kawajiri, autore che predilige le storie incentrate sull'azione senza rinunciare alla definizione dei personaggi. Disegno, animazione e sceneggiatura sono di buon livello, ma lascia un po' di amaro in bocca l'incompletezza della storia, che si limita a descrivere una "giornata tipo" di ciascuno dei protagonisti senza far evolvere la situazione. Gli ottimi combattimenti, l'ambientazione suggestiva e le battute taglienti lo rendono comunque un prodotto più che appetibile per gli appassionati"».

Plot Summary, Synopsis, Review: IMDb - allmovie.com - japanvisitor.com - sidereel.com - michaeldvd.com.au - animeworld.com - animenewsnetwork.com - en.wikipedia.org - amazon.co.uk - vampyres-online.com: «2808. Computerised crime proliferates in the neon ghettoes of the automated cyber cities. The Cyber Police combat this escalating crime rate by drafting high-tech criminals into the force. Each criminal is fitted with a collar containing high-explosive. Failure to complete an assignment within the given time results in instant death - but successful missions reduce the convict's sentence. In BLOOD LUST, three biogenetic scientists operating outside the law have been brutally murdered, their blood sucked dry vampire-style. The androgynous and volatile Benten is assigned to the case - but no-one on the cyber streets is talking. Eventually, a bloody clue left at the scene of each crime leads Benten to an empty cryogenic chamber in the orbital section of Saionji Hospital. Before he can investigate any further the hospital's security system kicks in and he is attacked by a pack of ferocious cyber beasts. But meanwhile Gogul has discovered that the dead scientists had been working on a super-virus for immortality - with some deadly side-effects. These Japanese guys shure know how to create perfectly animated cyber-punk films! The episode in hand is the third of a three-part mini-series, unfortunately it is the only one about vampires. This one has a lot in common with the great "Blade Runner" movie, an overall dark and brooding atmosphere, mostly taking place at night. Very good - and tragic - piece of horror and fiction!».

Approfondimenti: Movie Review
Episodio 3 della miniserie tv in 3 episodi Cyber City Oedo 808.
---
---