---

Leptirica
1973, regia di Djordje Kadijević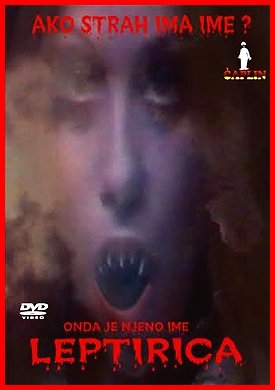 Scheda: Nazione: Jugoslavia - Soggetto: dal racconto Posle devedeset godina di Milovan Glisic - Sceneggiatura: Djordje Kadijević - Fotografia: Branko Ivatović - Montaggio: Neva Paskulovic-Habić - Scenografia: Stevo Škorić - Costumi: Mirjana Kuruzović - Musiche: Milan Tričković - Formato: Color-B.N., film tv - Durata: 63'.
Cast: Mirjana Nikolic, Petar Bozovic, Slobodan Perovic, Vasja Stankovic, Tanasije Uzunovic, Aleksandar Stojkovic, Toma Kuruzovic, Bogoljub Petrovic, Ivan Djurdjevic Branko Petkovic.
---
---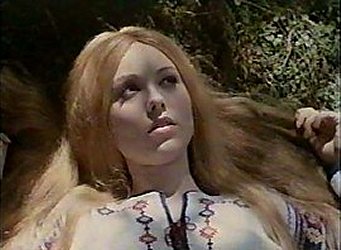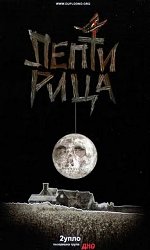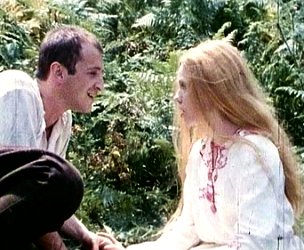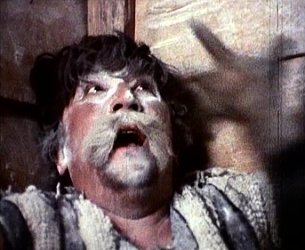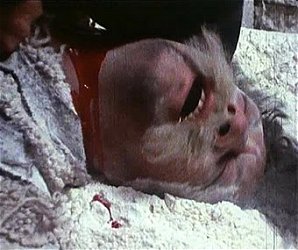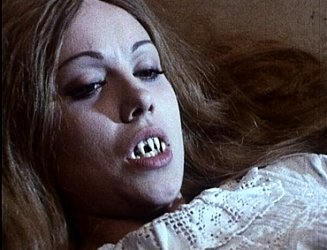 Trama e commenti: davinotti.com: «Il film viene dalla Serbia, così tanto particolare che potrebbe anche tanto deludere. Nei balcani rurali ci sono strani vampiri dai denti multipli, i quali movimentano le opache giornate nei mulini, mordendo i malcapitati. Elementare in tutto, dura circa 62 minuti, quasi sempre senza mostrare nulla. Il mostro gira tra i boschi sotto mentite spoglie e viene cercato da improvvisati cacciatori, bislacchi e impacciati, quasi comici. Però la vamp, almeno in una scena, è piuttosto impressionante (ma poi la barba rovina tutto). Solo per irremovibili curiosi.».

Plot Summary, Synopsis, Review: IMDb - templeofghoul.blogspot.com - divxplanet.com - drugsbunny.wordpress.com - worldweirdcinema.blogspot.com - iwannawatch.net - itshaunted.com - cultofghoul.blogspot.com - hypnosemaschinen.blogger.de - facebook.com - elitisti.net - en.wikipedia.org: «The opening scene shows an old miller in a mill listening to strange sounds coming from the woods. While he sleeps a millstone suddenly stops working and a strange human-like creature with black hands and long teeth and nails bites his neck. After the opening scene the film turns to a romance between a poor young man Strahinja (Petar Božović) and a beautiful girl Radojka (Mirjana Nikolić). Radojka is the daughter of landowner Živan (Slobodan Perović) who refuses to allow her to marry Strahinja. Disappointed, Strahinja leaves his village and goes to Zarožje. He meets peasants discussing about the cursed mill and accepts their offer to become the new miller. He spends the night in the mill and survives the attack of the creature, finding out its name - Sava Savanović. The villagers visit the oldest woman in the neighbouring village and ask her if there is a grave of somemone called Sava Savanović somewhere nearby. After finding the place where his body is buried, they nail down a stake through the coffin and a butterfly flies out of it. The peasants help Strahinja to take Radojka from her home and take her to Zarožje. During the night, while the villagers are preparing the wedding, Strahinja sneaks into his future wife's room while she is asleep. As he undresses her, he discovers a bloody hole under her breasts. Radojka opens her eyes and transforms into a disgusting hairy creature and manages to climb onto Strahinja's neck while he is trying to run away. She leads him away to the grave where he manages to take the stake out of the coffin and nail her body. The film ends with Strahija's body lying motionlessly on the ground and the butterfly in his hair moving its wings».
---
---