---

The Lost World: Blood Lust
1999, regia di Richard Franklin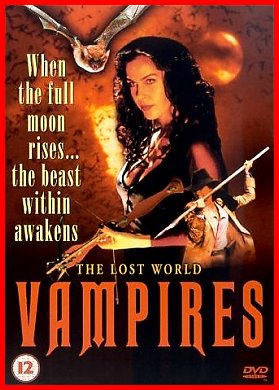 Scheda: Nazione: Australia-Canada-Nuova Zelanda - Produzione: Village Roadshow, Telescene Film Group, St. Clare Entertainment, Coote-Hayes Productions, The Over the Hill Gang - Distribuzione: New Line Cinema, Action Adventure Network, Chum Television, NHK Kyôiku - Soggetto: James Thorpe (da un romanzo di Sir Arthur Conan Doyle) - Sceneggiatura: James Thorpe - Fotografia: Ben Nutt - Montaggio (serie): Jean Beaudoin, Christine Denault, Benjamin Duffield, Annie Ilkow, Simon Webb - Set Decoration: Rolland Pike - Musiche: Garry McDonald, Lawrence Stone - Effetti speciali: Big Bang FX/Animation Inc., Hybride Technologies, Photon VFX - Formato: Color, film tv - Durata: 83' (60').
Cast: Peter McCauley, Rachel Blakely, David Orth, Jennifer O'Dell, William Snow, Michael Sinelnikoff, Shanyn Asmar, Elton Hayes.
---
---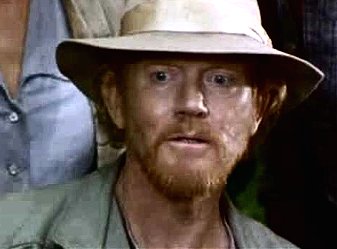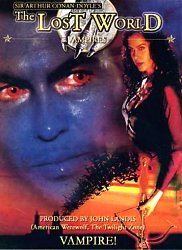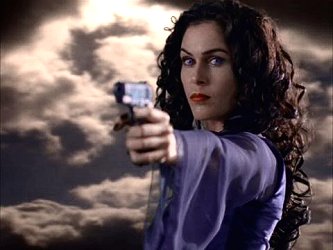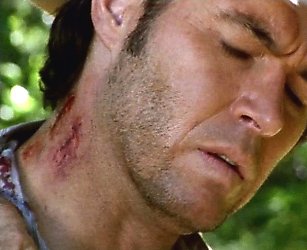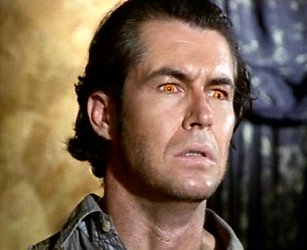 Plot Summary, Synopsis, Review: IMDb - allmovie.com - taliesinttlg.blogspot.com - watchallyoucan.com - surfthechannel.com - entertainment.cheapcat.com - video.najoomi.com - vampyres-online.com: «Five explorers are lost in a strange and evil world. One of the adventurers, Roxton (Will Snow), is bitten by a crazed young man infected with a vampiric desease which elevates his hunting instincts to a blood-thirsty new level. Mad with blood lust, Roxton attacks his fellow travellers Marguerite (Rachel Blakely) and Challenger (Peter McCauley) and runs off into the arms of Calista (Shanyn Asmar), a mysterious woman who understands his need for fresh blood to survive. As Marguerite and Challenger search for Roxton and clues to his sickness, they don't realize he is in turn hunting them... You know it must be a TV-serial when the prehistoric jungle-girls wear lipstick and have a perm! So, this DVD contains two episodes from TV's Sir Arthur Conan Doyle's: The Lost World: Blood Lust and The Beast Within. And Blood Lust is the episode of our interest, as it contains the vampire story. But alas, it's really average serial standard what we get here: no big budget (ok, it's TV) and less than one hour of running time per episode means cheap FX and a tiny plot. If you're the "Jurassic Park"-type, you'll get your kicks from it. If not so, you may be bored».

Approfondimenti: Movie Review
Episodio 7 della stagione 1 della serie tv in 66 episodi The Lost World, conosciuto anche con i titoli: The Lost World: Vampires; Sir Arthur Conan Doyle's: The Lost World - Vampires.
---
---